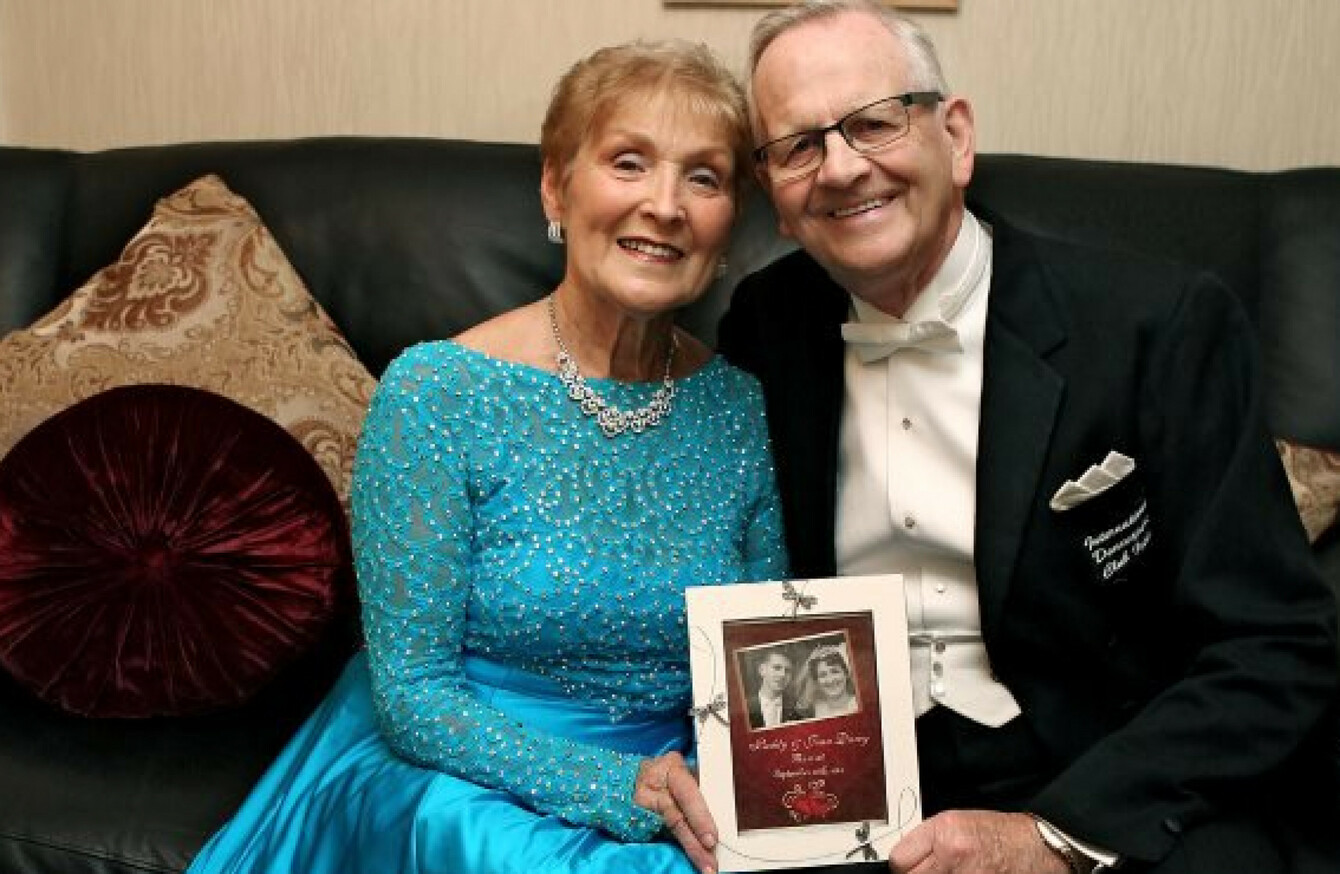 DailyEdge.ie rounds up the TV shows that you'll be tweeting about tonight and talking about tomorrow. 
Golden: Our 50 Years Of Marriage (RTÉ One, 9.35pm)
The stories of couples who have celebrated their golden anniversaries, exploring their journeys from courtship to the present day against a backdrop of social, political and technological change. I'm not crying, YOU'RE crying.
Salon Confidential (RTÉ Two, 10.00pm)
Tonight marks the end of a series which attempted to answer life's big questions while people get their roots sorted. This week they discuss whether it's acceptable to christen a child just to get them into a particular school and if people with tattoos are discriminated against.
Safe House (TV3, 10.00pm)
The drama returns for a new series, in a new location, with a new cast. (Just to reiterate – this is new). Former detective Tom Brook hears news of a shocking abduction, convincing him that a killer he once investigated has returned. Despite the investigating officer's initial doubts, the victim's family are soon placed under Tom's protection in the safe house Tom runs as a business with his partner Sam. If you're looking for thrills and spills of a Monday evening, this'll be right up your street.

Everyone's talking about: Blue Planet II
David Attenborough's latest documentary included a revelation last night that blew people's mind.
THERE ARE LAKES AT THE BOTTOM OF THE OCEAN WTF.
The plot twist to end all plot twists.

Or flick over for…
Ross Kemp Behind Bars: Inside Barlinnie  (TV3, 9.00pm) The actor spends 10 days in one of the oldest and toughest prisons in the world.
Say Yes To The Dress (RTÉ Two, 9.30pm) Franc meets a bride-to-be who has had to reschedule her wedding twice.
First Dates (Channel 4, 10.00pm) Lawyer and painter Josh sits down for a meal with student and part-time waitress Sophia, while Old Etonian Leslie and blogger Babs bond over a shared respect of Michelle Obama. Fair tbh.
The Manchurian Candidate (TG4, 9.30pm) Thriller with Denzel Washington, Liev Schreiber, Meryl Streep and Jon Voight.
DailyEdge is on Instagram!