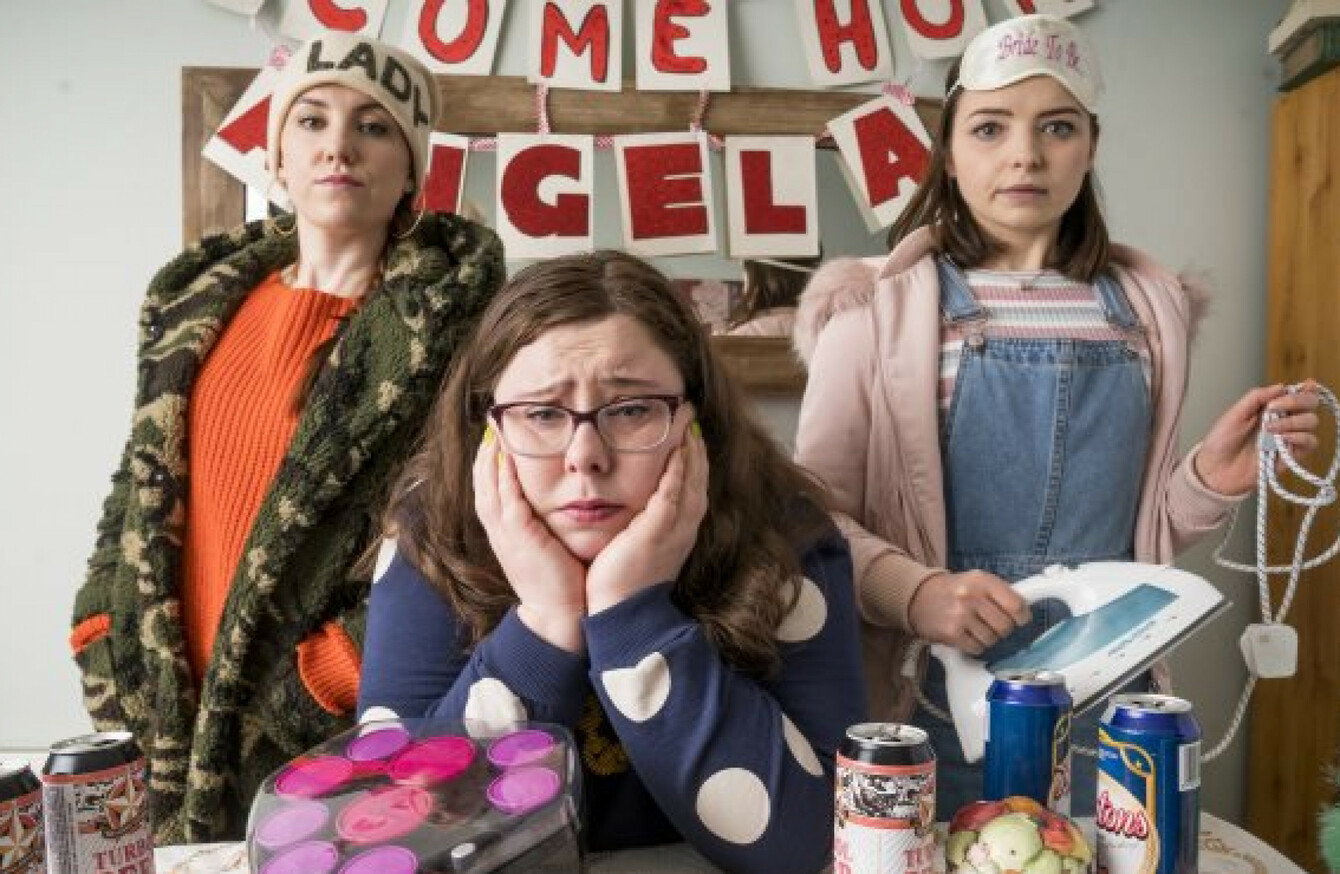 DailyEdge.ie rounds up the TV shows that you'll be tweeting about tonight and talking about tomorrow. 
Nowhere Fast (RTÉ Two, 10.00pm)
Fresh from a disaster in her media career which leads to her being fired, Angela returns to her family home in a small town in the Midlands to lick her wounds and plan her next move. Comedy, written by and starring Alison Spittle.
Will A Robot Steal My Job? (RTÉ One, 9.35pm)
"With any luck!" says you, as you roll out of bed of a Monday morning. Anne-Marie Tomchak explores how robots and artificial intelligence could be on course to redefine the jobs market. Robocop, en route.
Ronaldo (3e, 11.00pm)
An in-depth look at the life of Real Madrid and Portugal superstar Cristiano Ronaldo, from his childhood to the height of his footballing fame, including the six years he spent at Manchester United before his world-record transfer to Madrid.

Everyone's talking about: Apu from The Simpsons
A new documentary questions whether one of the most famous depictions of an Indian character on Western TV is as problematic as he seems.
A LOT to unpack here, tbh.

Or flick over for...
10 Things To Know About (RTÉ One, 8.30pm) Some scientific know-how of a Monday evening.
The Boy With The Top Knot (BBC Two, 9.00pm) Drama based on the memoirs of Sathnam Sanghera.

Narc (TG4, 21.30pm) Thriller, starring Ray Liotta.
Curb Your Enthusiasm (Sky Atlantic, 10.00pm) Larry angers a yoga teacher, has an auspicious first date and seethes over a run-in with an unfair Uber driver.
DailyEdge is on Instagram!