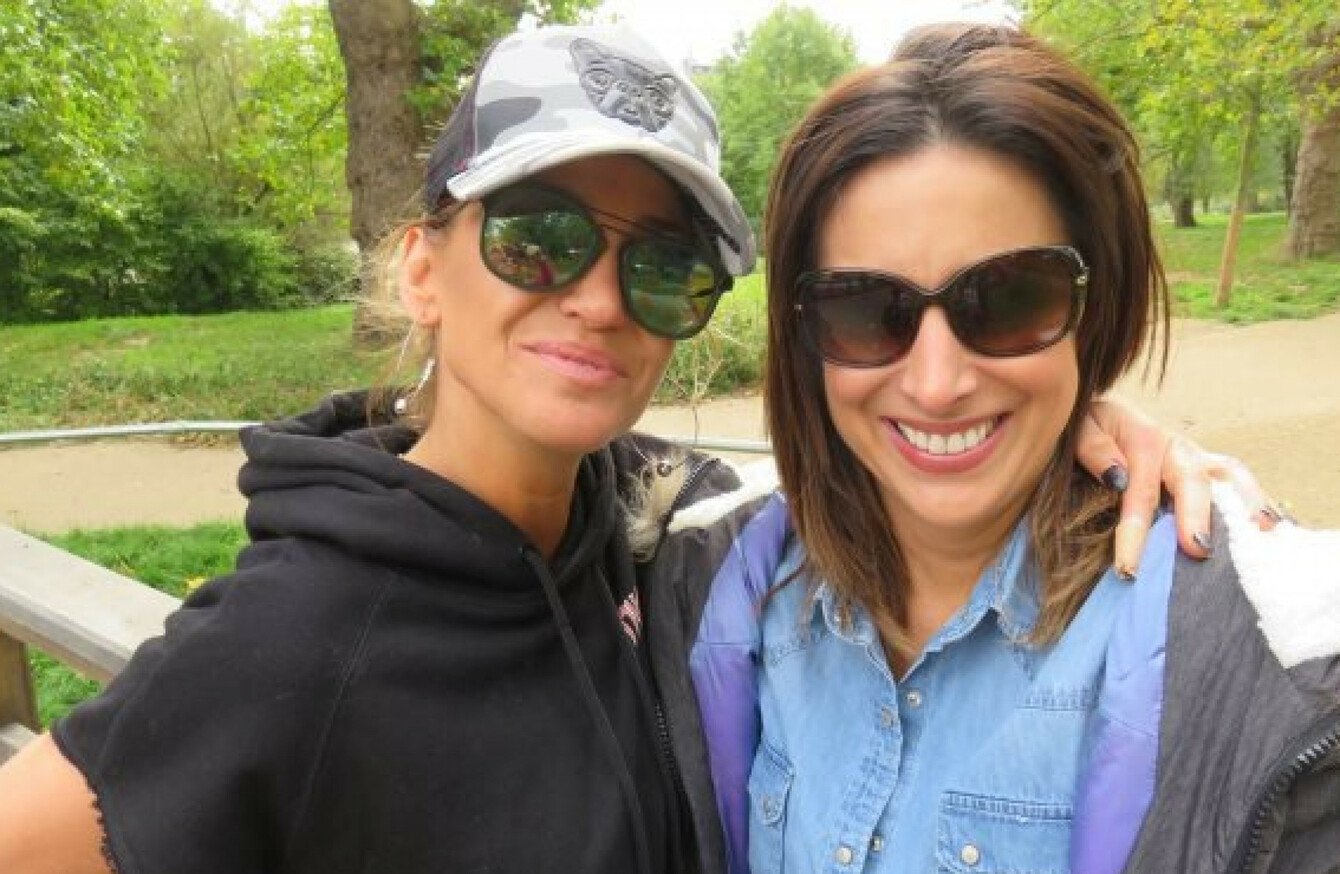 DailyEdge.ie rounds up the TV shows that you'll be tweeting about tonight and talking about tomorrow. 
Livin' With Lucy (TV3, 10.00pm)
Presenter Lucy Kennedy moves in with lives with Girls Aloud member Sarah Harding, fresh from her victory on Celebrity Big Brother. If you've dreamed of the day you'd see Sarah call someone "a little bitch", here's your chance
The Secret Life Of 4 Year Olds (Channel 4, 8.00pm)
Self-proclaimed 'geezer' Harper already has several girlfriends, but has eyes on new girl Ava. How will sassy and confident Ava react to his overtures? His best friend Vinnie also has romance on his mind, but what happens to their bromance when they come to blows over a girl? More dramz in these
Live World Cup 2018 Qualifier (RTÉ Two, 7.00pm)
Imagine the scenes if we qualify. IMAGINE. The Irish haven't qualified for a World Cup since the 2002 tournament in Japan and South Korea. Republic of Ireland v Denmark kicks off at 7.45pm.

Everyone's talking about: A new Lord Of The Rings TV series
Amazon have announced their intentions to make a Lord Of The Rings TV series for their streaming service Amazon Prime Original.
The currently untitled project will be produced by Amazon Studios in cooperation with the Tolkien Estate and Trust, HarperCollins and New Line Cinema.
"The Lord of the Rings is a cultural phenomenon that has captured the imagination of generations of fans through literature and the big screen," said Sharon Tal Yguado, Head of Scripted Series, Amazon Studios.
We are honoured to be working with the Tolkien Estate and Trust, HarperCollins and New Line on this exciting collaboration for television and are thrilled to be taking The Lord of the Rings fans on a new epic journey in Middle Earth."
Are we looking at Game Of Thrones 2: Electric Bugaloo here? We'll have to wait to find out.

Or flick over for...
Jeremy Kyle's Emergency Room (3e, 8.00pm) Why you would trust Jeremy Kyle with your medical woes is beyond me. But I digress ...
Saying Goodbye (BBC One, 11.40pm) Narrated by Helena Bonham Carter, this film follows a group of seven to 17 year olds who have been bereaved.
The Deuce (Sky Atlantic, 10.00pm) Last in the series of this gritty 70s sex drama.
At Your Service To The Rescue (RTÉ One, 8.00pm) Another chance to see the Brennan brothers undertake a special project with one of Cork's oldest caring organisations - Penny Dinners.