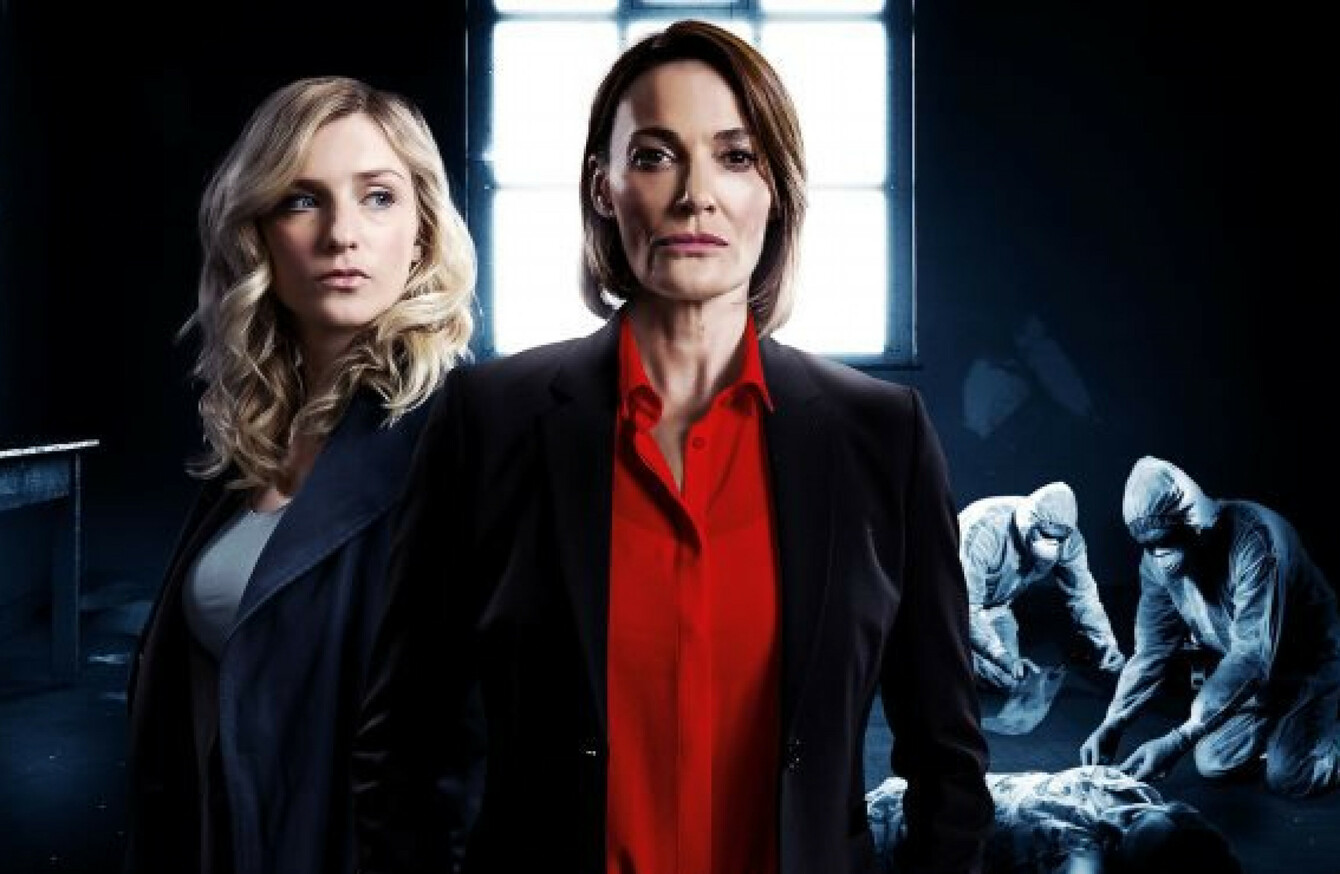 DailyEdge.ie rounds up the TV shows that you'll be tweeting about tonight and talking about tomorrow. 
Bancroft (TV3, 9.00pm)
Detective Superintendent Elizabeth Bancroft is running an operation to against a vicious gang and adopts dubious methods to bring down the brothers who run it. Meanwhile, DS Katherine Stevens is assigned to a cold murder case and finds that there's more to it than it seems – and that Bancroft has some secrets in her past that may prove difficult to hide. Thriller, starring Sarah Parish, with Faye Marsay, Art Malik and Amara Khan.
Our Lives: I'm 16 But I Look 60 (3e, 10.00pm)
Zara Hartshorn from Rotherham, South Yorkshire, is 16, but is often mistaken for a much older woman as she has a rare genetic condition that has left her skin loose and wrinkly. This documentary follows Zara and her family as they visit Texas in search of advice and treatment from cosmetic surgeon Dr Robert Ersek in Austin and specialist Dr Abhimanyu Garg at the University of Texas Southwestern Medical Centre in Dallas.
The Things We Lost In The Fire (TG4, 9.30pm)
Devoted family man Brian tries to support his heroin-addicted friend Jerry, who has lost everything through his drug habit. When Brian is unexpectedly killed, his devastated widow Audrey invites Jerry to live with her and her children, and helps him to turn his life around. Drama, starring Halle Berry, Benicio Del Toro and David Duchovny.

Everyone's talking about: Amir Khan
As I'm A Celebrity, Get Me Out Of Here came to an end last night, Amir Khan caused controversy on its sister show Extra Camp, during fellow contestant Jamie Lomas' exit interview.
Many viewers have complained that Iain was being "bullied" by Dennis Wiseman, Amir and Jamie. Host Scarlett Moffat asked him if he'd be staying friends with the pair after the show.
Amir interjected, saying:
Ah definitely! And Iain. We're not bullies, we're not bullies, mate."
Iain pointed out that he'd never actually called any of them bullies himself.
"I've never used that word. No," he said.
Amir replied:
Anyway, we'll talk about that later."
Not impressed Amir.

Or flick over for...
Nigella's Christmas Table (BBC Two, 8.00pm) Queen of Christmas cooking.
Kirstie's Handmade Christmas (Channel 4, 5.00pm) Queen of Christmas decorating.
First Dates (Channel 4, 10.00pm) Two fitness fanatics are on the lookout for love in tonight's episode.
Nowhere Fast (RTÉ Two, 10.00pm) Angela's radio show suffers as her friend group continues to fall apart.
DailyEdge is on Instagram!