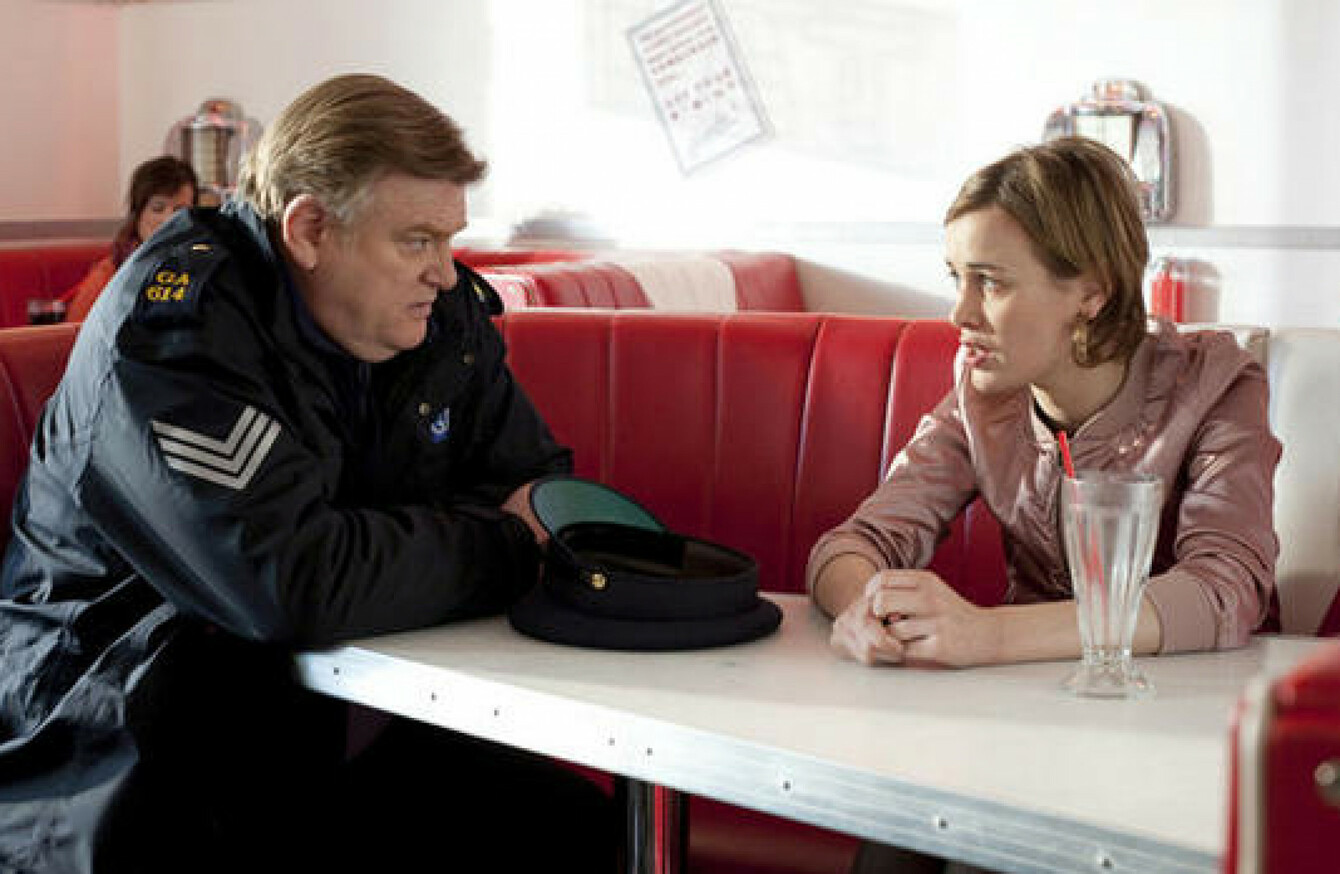 DailyEdge.ie rounds up the TV shows that you'll be tweeting about tonight and talking about tomorrow. 
The Guard (RTE One, 9.35pm)
The only opportunity you'll get to see Brendan Gleeson and Don Cheadle square off with each other. A laidback Irish policeman has a sharp mind for detective work, but a less than dedicated attitude to enforcing the law. His simple life is disrupted when he is forced to work with an uptight FBI agent in pursuit of an international drug-smuggling operation.
Dirty Dancing (TV3, 9.00pm)
A dance instructor at a 1960s resort hotel fears his career will be jeopardised when his regular partner is forced to pull out of an important show in which they are due to perform. Luckily, a naive teenager is happy to step in, and is treated to a whirlwind holiday education in life, love and expressing herself. Romantic drama, starring Patrick Swayze, Jennifer Grey and Jerry Orbach. Also, just a gentle reminder that nobody puts baby in the corner, y'hear?
Senior Moments (RTÉ One, 8.30pm)
After a one-off special last Christmas, the return of the comedy show featuring the senior members of society displaying their charm and wit .Val discovers the truth about his Russian bride, Dorothy tries to flee the 'real' capital of Ireland, and controversial water meter charges are refunded – but not quite in the way that might be expected.
Alan Patridge: Why, When, Where, How and Whom? (BBC Two, 9.00pm)
A celebration of Steve Coogan's classic character ahead of his return to TV screens next year. This one-off Alan Partridge special will take an affectionate look back at 25 years of broadcasting by the Norfolk-bred giant of radio and television. The documentary promises insight and interviews from Steve Coogan, as well as behind the scenes footage and never-before-seen outtakes.
A Miranda Christmas (Channel 4, 9.00pm)
A Christmas special hosted by comedian Miranda Hart, featuring a unique gospel choir performance, and a festive version of a Destiny's Child classic. Miranda also hits the streets to spread Christmas cheer and bring romance to two singletons, and is joined throughout the programme by special guests including David Tennant, Sam Smith and Prue Leith.

Or flick over for...
Celebrity Mastermind (BBC One, 7.00pm) Test your knowledge against the 'slebs.
Charlie And The Chocolate Factory (ITV2, 6:45pm) The Johnny Depp one.
Bee Movie, (TG4, 5.00pm) The movie that subsequently became a meme.
The Hobbit (RTÉ Two, 6:40pm) The Desolation Of Smaug and The Battle Of The Five Armies are on back-to-back.
DailyEdge is on Instagram!