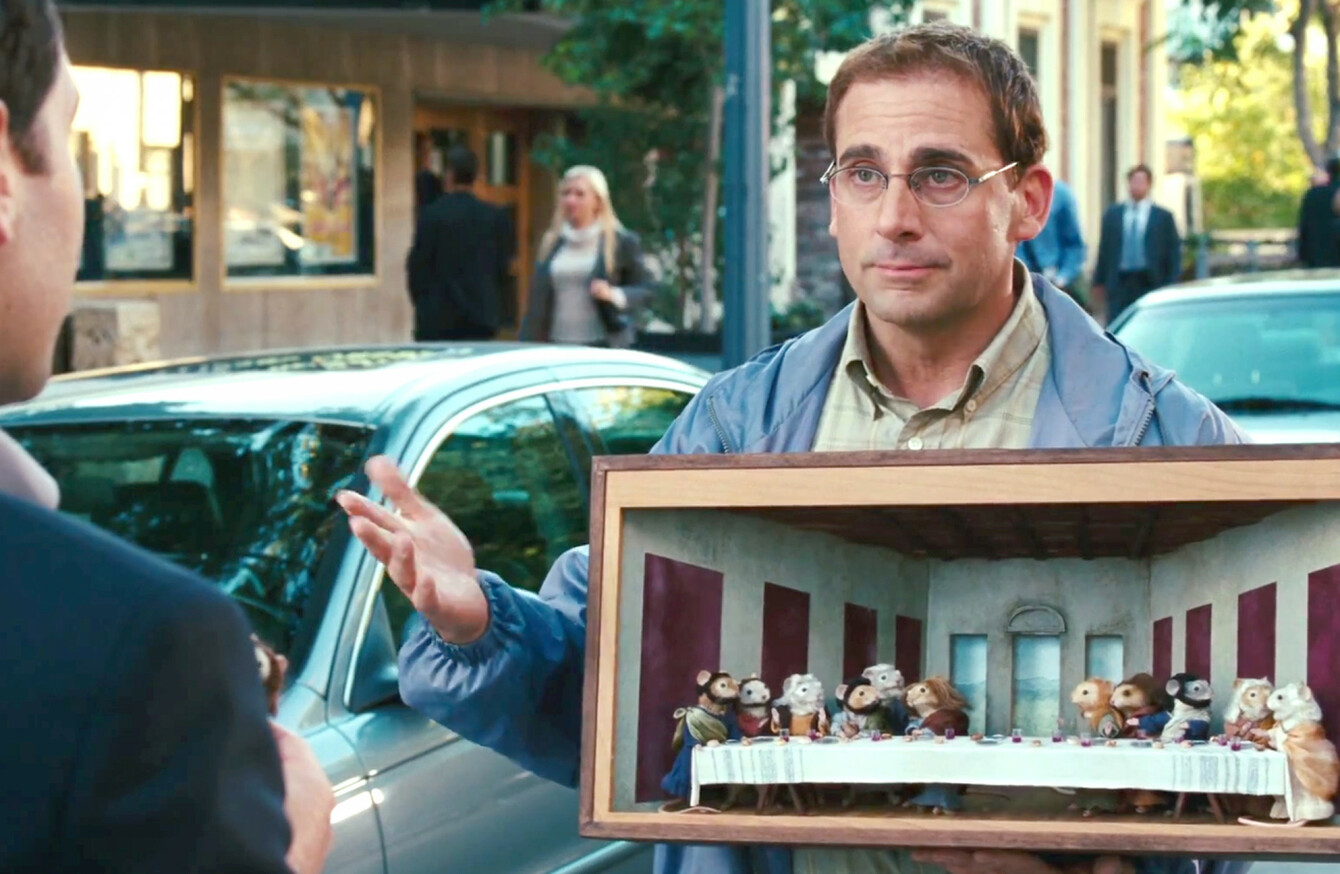 DailyEdge.ie rounds up the TV shows that you'll be tweeting about tonight and talking about tomorrow. 
Graham Norton's Good Guest Guide (BBC One, 10.35pm)
No new shows from Graham yet, but luckily he's prepared this in his absence. The host presents his very own guide on how to be a 'good guest' with a set of easy-to-remember rules for any star thinking about appearing on his chat show. Graham uses classic clips from his back catalogue featuring the world's biggest stars to illustrate his advice. He also hears from personalities including Ricky Gervais, Miriam Margolyes and Julie Walters on how they faced the challenge of the most prestigious sofa in television.
Dinner For Schmucks (RTÉ One, 11.50pm)
Comedy, with Steve Carell and Paul Rudd. An ambitious executive hopes to win a mean-spirited contest held by his bosses to find the most ridiculous dinner-party guest for everyone to mock. He thinks he has found the perfect winning entry when he meets a dim-witted and socially awkward amateur taxidermist – but has to contend with pretending they are friends. Worth it if you can stay up for it!
The Beatles: Eight Days A Week – The Touring Years (Channel 4, 9.00pm)
Director Ron Howard's documentary charting the period the Beatles spent on the road. Their first gigs with the classic line-up took place around Liverpool in 1961 and their last concert took place in San Francisco in 1966. During that brief span, they helped to forge a global pop culture. This film incorporates restored footage from the live shows, starting in Manchester in 1963, and includes several of the songs in their entirety. Contributors include Paul McCartney, Ringo Starr, Elvis Costello, Richard Curtis, Whoopi Goldberg, Eddie Izzard, Howard Goodall and Malcolm Gladwell.
Everyone's talking about: Animaniacs
Entertainment Weekly reports that Wakko, Yakko and Dot – alongside Pinky and the Brain (!) – are finally returning to television for a brand new series expected to hit screens in 2020.
Amblin Television and Warner Bros Animation are on board to create the revival of the much-loved series for streaming service Hulu.
In a new two-season deal, the Animaniacs revival will also involve original executive producer Steven Spielberg, who will work alongside Sam Register, Justin Falvey and Darryl Frank.
Or flick over for...
Celebrity Big Brother (3e, 9.00pm) Here come the men!
The Late Late Show (RTÉ One, 9.35pm) Kathryn Thomas and Hermitage Green join Tubs tonight.
Albert Nobbs (TV3, 11.25pm) Period drama set in 19th century Ireland, starring Glenn Close, Mia Wasikowska, Aaron Taylor-Johnson.

No Good Deed (RTÉ Two, 9.30pm) Thriller, starring Idris Elba and Taraji P Henson.