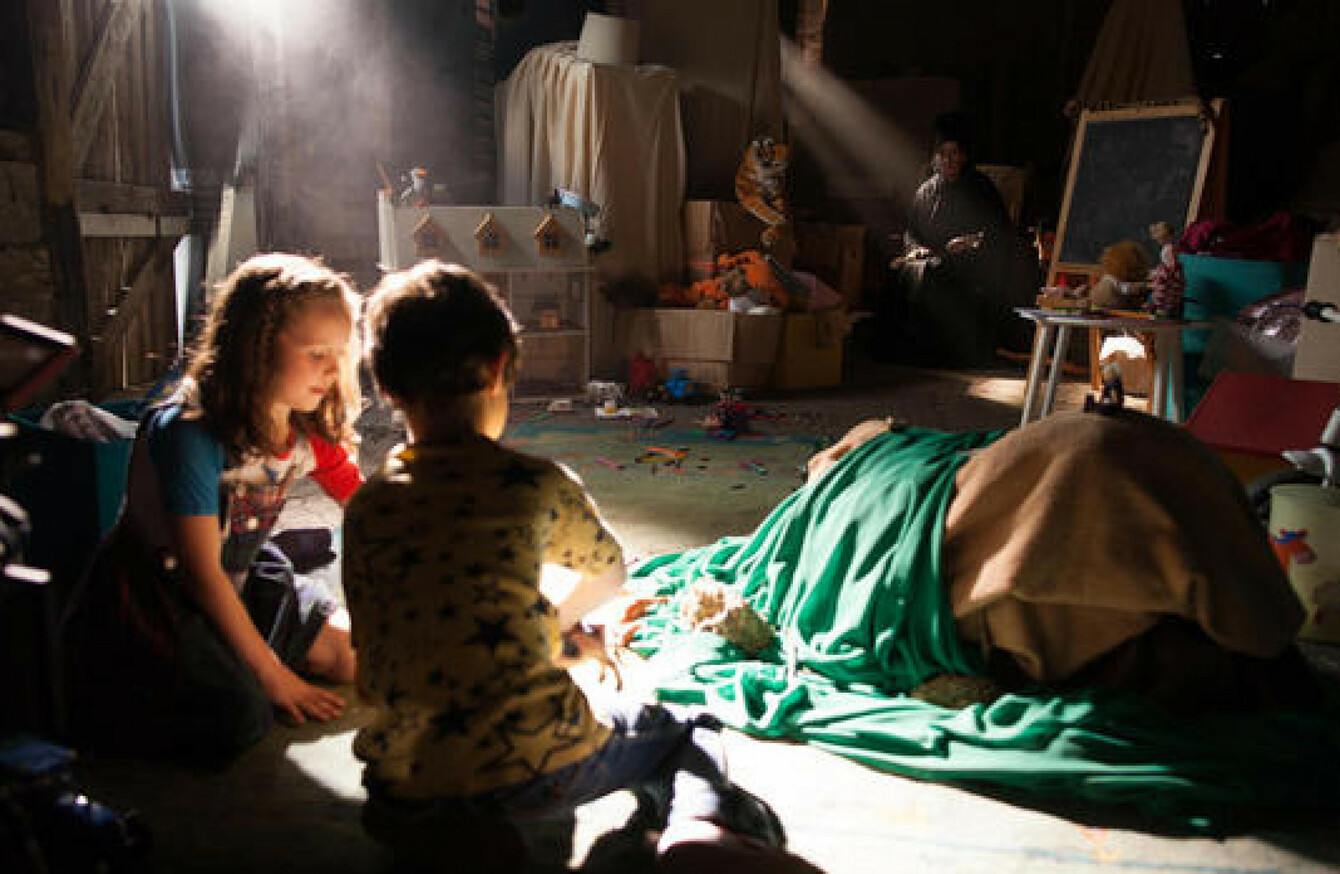 DAILYEDGE.IE ROUNDS UP the TV shows that you'll be tweeting about tonight and talking about tomorrow.
True Horror (Channel 4, 10.00pm)
Fancy a spook before bedtime? This new series is based on real horror stories, told through a mixture of straight-to-camera interviews and drama. Liz and her partner – artist Bill – move to an idyllic farmhouse in the Welsh hills, where life is good. Two children arrive in quick succession, the family collect a menagerie of animals and Bill has a proper studio space. But then things start to turn sour as objects move around inexplicably, animals begin to die and the farm conjures weird visions. Eventually Liz has no choice but to turn to the local priest for help.
What Are You Eating? (RTÉ One, 8.30pm)
Philip Boucher-Hayes examines the food waste problem, challenging a family to reduce how much they throw away and road-testing meal kits. He also finds out how how Sunday's roast can be Monday's stock and hears about offal, now largely ignored, which was once the most fashionable meat to eat.
Nature's Biggest Beasts (BBC Two, 8.00pm)
Nature documentary on some absolute units. From the Komodo dragon, whose huge appetite means it must take on prey 10 times its weight, to the giraffe, whose long neck must control immense blood pressure, nature's biggest beasts must go to extraordinary lengths to thrive. This film tells just some of these survival stories.
Everyone's talking about: Homeland
Claire Danes has confirmed that the series will come to an end after season 8.
She told Howard Stern in an interview that she had "conflicted" feelings about the idea of the long-running series ending, saying:
She's a lot, this Carrie-freakin' Mathison character… it's a workout, [so] I'll be ready for a reprieve from that."
Or flick over for…
Criminal (Film4, 9.00pm) A deceased CIA agent's secrets, skills and memories are implanted into a death-row inmate in the hope that he will complete a mission. Thriller, starring Kevin Costner, Ryan Reynolds and Gal Gadot.
Other Voices (RTÉ Two, 11.35pm) Music by Saint Sister, Charlie Cunningham, Jafaris, Soule, Bitch Falcon, Stephen James Smith, Tom Adams and Talos.
Not Going Out (BBC One, 8.30pm) More LOLs with Lee Mack.
The Other Guys (Comedy Central, 9.00pm) Action comedy, starring Will Ferrell and Mark Wahlberg.
DailyEdge is on Instagram!