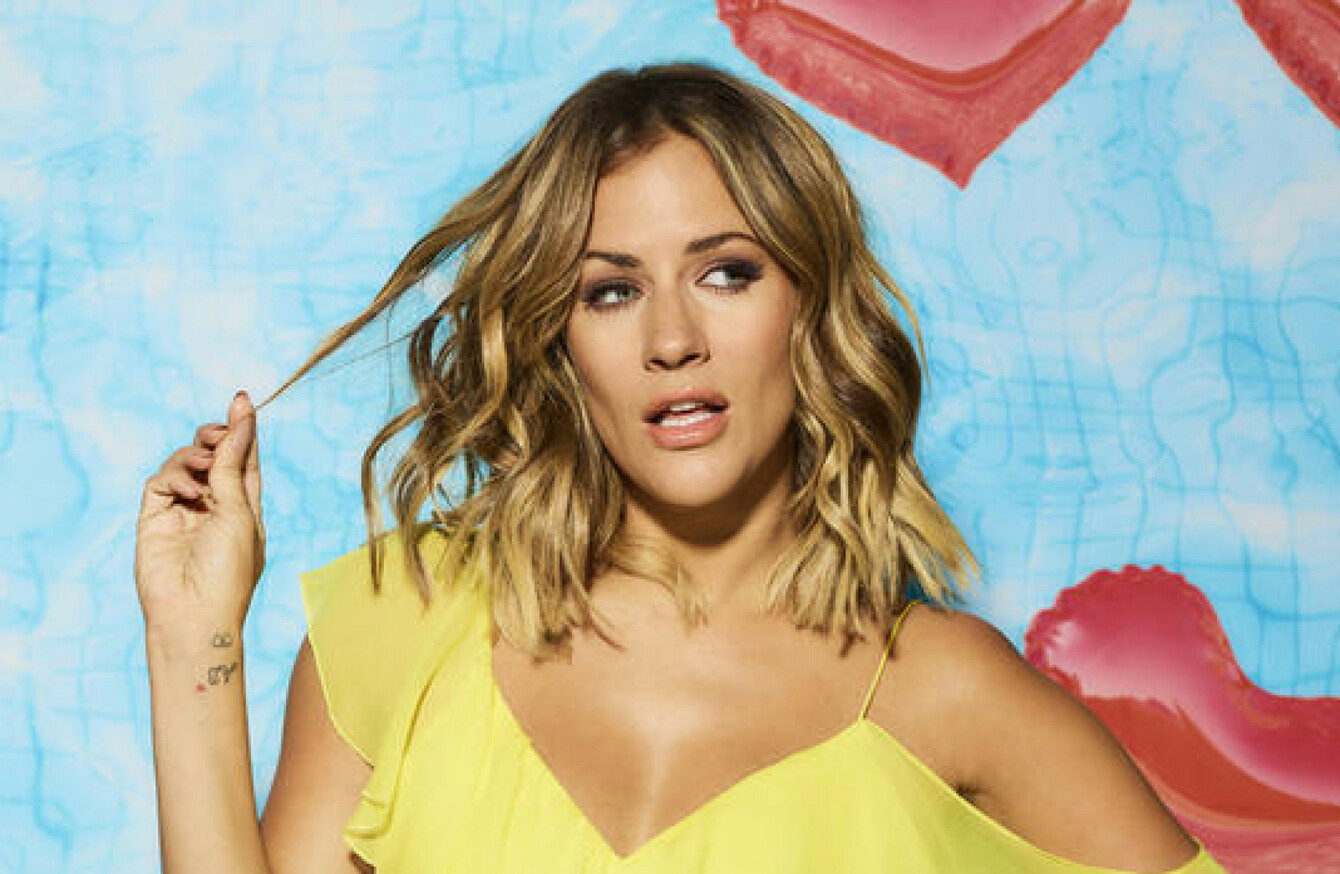 DailyEdge.ie rounds up the TV shows that you'll be tweeting about tonight and talking about tomorrow.
Love Island Aftersun (ITV2, 10.00pm)
Caroline Flack hosts the companion programme to the dating show, featuring the latest gossip from the Love Island villa as well as input and opinions from a celebrity panel. Can't wait to hear what Rosie REALLY thinks of Adam …
Pretty Woman (RTE One: 9.30pm)
A ruthless millionaire hires a prostitute while on a business trip. Realising she may be useful in helping him keep up a successful appearance, he pays her to accompany him for a week as he associates with the rich and powerful – but falls in love despite their many differences. Romantic comedy, starring Richard Gere and Julia Roberts, with Ralph Bellamy and Laura San Giacomo.
Poldark BBC One: 9.00pm
Ross makes his maiden speech in Parliament, and is reunited with an older Geoffrey Charles. While her husband is in London, Demelza has to deal with the fall-out from a failing mine and a broken-hearted Drake. Dwight and Caroline have a daughter, but their happiness is short-lived after a shocking diagnosis. Ossie is told a terrible secret by a dying parishioner, and hopes to trade the information to George, who is seeking a way to reclaim his lost political power by buying land he can corruptly control. Rebecca Front (The Thick of It) guest stars.
Everyone's talking about: Blind Date
A twist on Blind Date made this interview very awkward.
During contestants Cali and Alexi's post-date interview, Blind Date host Paul O'Grady decided to bring back another contestant from a separate couple to join them on the sofa. Viewers couldn't help but point out that things weren't as comfortable afterward …
Totes awks. (Twitter)
Or flick over for…
Ransom (Tv3, 9.00pm) An airline tycoon turns the tables on the criminals who have kidnapped his son by placing a bounty on the kidnappers' heads.
Reporting Trump's First Year: The Fourth Estate (BBC Two, 9.00pm) Documentary following the staff of the New York Times and exploring the critical issues facing journalism in the wake of Donald Trump's presidency.
Cheaper By The Dozen 2 (E4 6.05pm) A father of 12′s summer holiday with his family is ruined when he is drawn into a battle of wills.
Big Daddy (Comedy Central, 7.00pm) An immature 32-year-old is heartbroken when his girlfriend walks out on him. In a plan to win her back, he volunteers to look after his flatmate's five-year-old son.
DailyEdge is on Instagram!