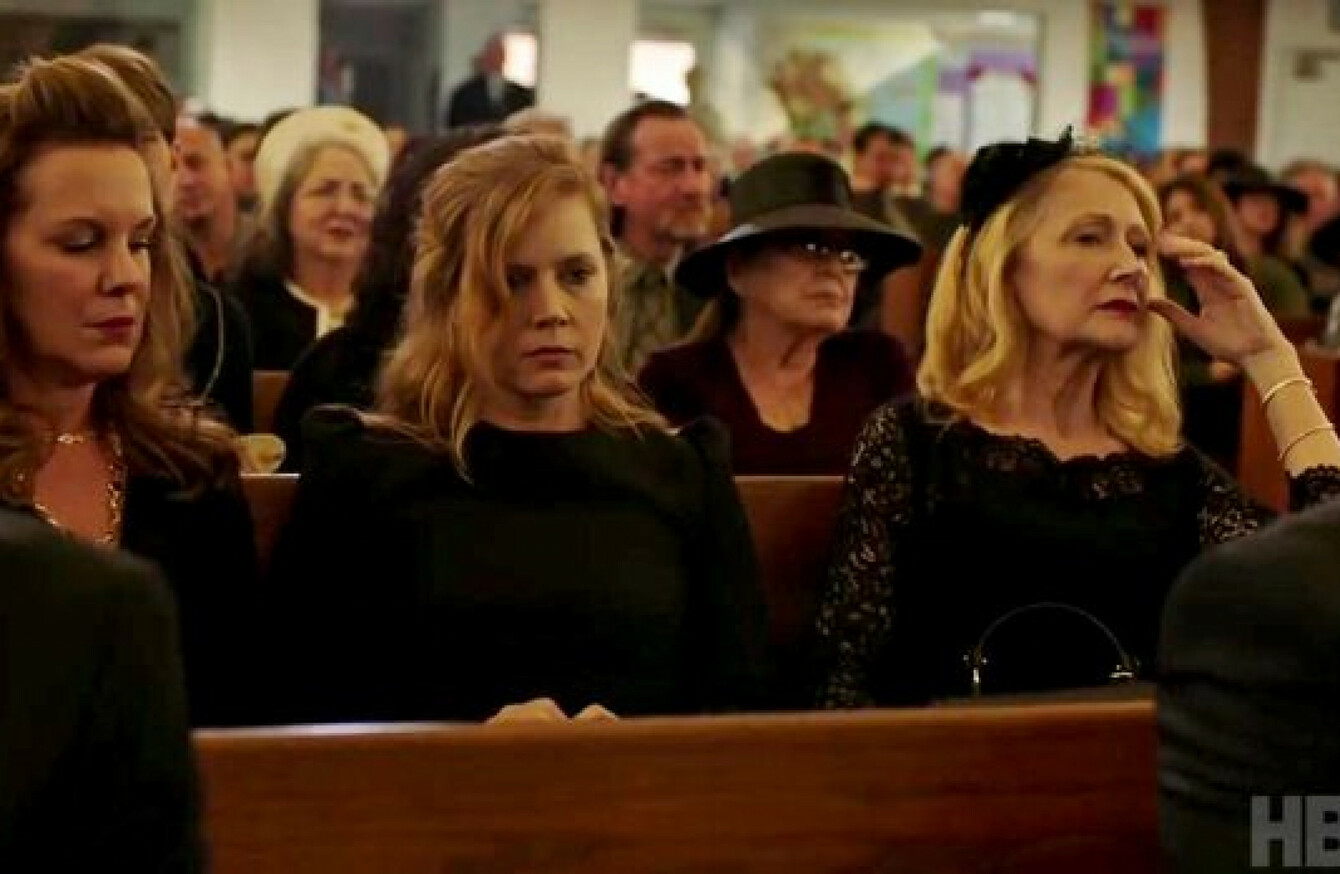 DailyEdge.ie rounds up the TV shows that you'll be tweeting about tonight and talking about tomorrow.
Sharp Objects (Sky Atlantic, 9.00pm)
Drama starring Amy Adams, based on the book of the same name by Gillian Flynn. Troubled newspaper reporter Camille Preaker travels back to her hometown to cover the story of the murders of two young girls. While there, she is confronted by psychological demons from her past. There's mad hype surrounding this mini-series – if you like Big Little Lies, you should be all over this.
Sisters (RTÉ Two, 9.00pm)
Amy Poehler and Tina Fey in a movie together is the perfect Monday tonic. Two estranged sisters are reunited when their parents decide to sell the house they grew up in. They return to the family home to clear out their childhood bedrooms, but with their parents away, seize the chance to relive their teenage years and throw one last wild house party.
Dermot Bannon's US Homes (RTÉ One, 9.35pm)
How this show wasn't called 'Dermot Bannon's American Cribs' is beyond me. Anyway, Dermot travels to Los Angeles, where he visits a floating glass house with spectacular views, and the shimmering mirage Gold House in the Joshua Tree desert. As you do.
Everyone's talking about: Sacha Baron Cohen's new show
The first teaser for his new series 'Who Is America?' for US network Showtime has dropped, and it looks very intriguing.
The brief clip of the series reveals that Cohen has been undercover and secretly filming the show for the past year, and sees him interviewing former US Vice President Dick Cheney.
Can't see the video? Click here.
Or flick over for…
Love Island (3e, 9.00pm) Will we ever get to the bottom of that kiss?
Magic Mike (TG4, 9.30pm) Channing Tatum getting his kit off, basically.
Puppy Love (BBC One, 7.30pm) Behind the scenes at Mucky Pups, Wales' first, and the UK's biggest, doggy boutique and spa business.
Thor (8.00pm) Chris Hemsworth getting his kit off, basically.
DailyEdge is on Instagram!
[button href="https://www.instagram.com/dailyedge" label="Add us: dailyedge" icon="url"