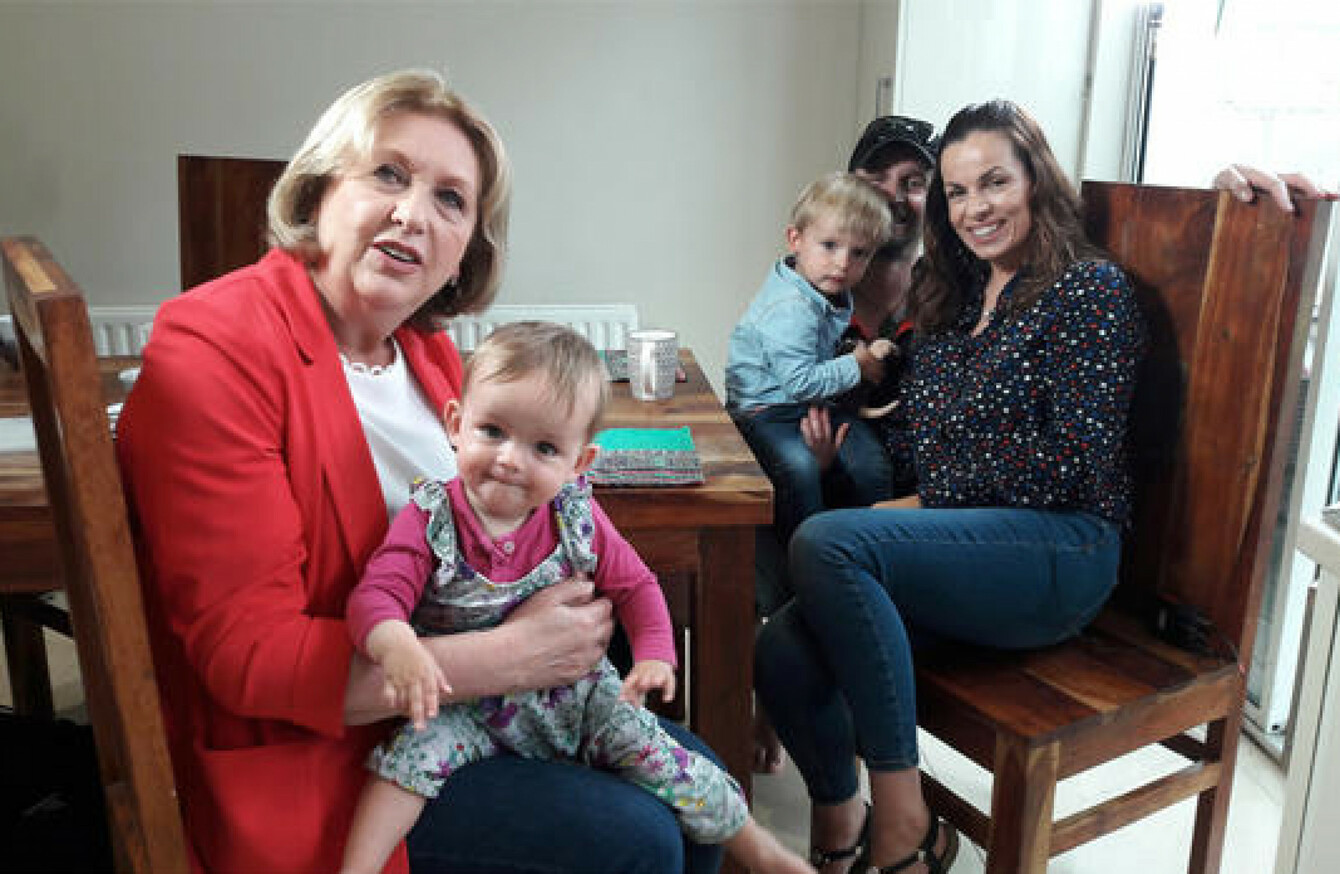 DailyEdge.ie rounds up the TV shows that you'll be tweeting about tonight and talking about tomorrow.
Mary McAleese's Modern Family (RTÉ One,
As Ireland prepares to welcome Pope Francis to the World Meeting of Families, former President Mary McAleese travels the country, charting the seismic changes that have occurred in the Irish family and in our relationship with the Catholic Church since the last historic papal visit, 39 years ago.
Horizon: Stopping Male Suicide (BBC Two, 9.00pm)
Xand Van Tulleken investigates why suicide is the biggest killer of men under 50 in the UK, causing more deaths than car accidents, and even more than cancer. In this programme, he explores the reasons why people develop suicidal thoughts, and whether there is anything that can be done about it. Xand meets Steve Mallen, who lost his 18-year-old son Edward to suicide in 2015. In the years that followed his son's death, Steve launched the Zero Suicide Alliance, a collaboration of NHS Trusts, businesses and charities who are all committed to preventing suicide in the UK.
The Lenny Henry Birthday Show (BBC One, 8.00pm)
In 1975, a 16-year-old Lenny Henry sneaked off from school to appear on New Faces. In 2018, after a long and glittering career, Lenny celebrates his 60th birthday. Hosted by Trevor McDonald in front of a studio audience, the programme takes a light-hearted look back at his career, presenting new iconic sketches including music legends Stevie Wonder and Stormzy.
Everyone's talking about: The End Of The F*cking World
TEOTFW has been renewed for a second series.
Based on the comic book series by Charles Forsman, the series follows two teen outsiders James and Alyssa – played by rising British stars Alex Lawther (Black Mirror) and Jessica Barden (Penny Dreadful) – as they embark on a road trip to find Alyssa's father, with Alyssa unaware that James plans to kill her.
Charlie Covell is back writing the new episodes, having adapted Forsman's comic book series for the first season. (Digital Spy)
Or flick over for …
How to Lose Seven Billion Pounds: Channel 4 Dispatches (Channel 4, 10.30pm) A documentary following me on a night out. LOL JK. Liam Halligan unfolds the story of Carillion, the UK's second-largest construction firm built on billions of pounds of public money that imploded in January this year.
The Real Marigold (BBC One, 9.00pm) After a month of testing the waters to see whether they could live a life of retirement in India, the group enjoy their final week at the Udaipur Haveli.
Celebrity Big Brother (3e, 9.00pm) The fallout from the first round of nominations continues.
Extreme Cake Makers (E4, 9.00pm) Some pre-Bake Off hype for you.
DailyEdge is on Instagram!