DailyEdge.ie rounds up the TV shows that you'll be tweeting about today and talking about tomorrow.
Inside James's (Virgin Media One, 9.00pm)
A 64-year-old arrives to have a tumour removed from his mouth and a 20-year-old suffering sickle cell anaemia is given a full blood exchange. Last in the series.
The Placebo Experiment: Can My Brain Cure My Body? (BBC Two, 9.00pm)
Could the power of fake pills be used to treat some of our most common medical complaints? To find out, Dr Michael Mosley embarks on Britain's largest-ever trial to investigate the placebo effect. He heads to Blackpool to gather 117 people suffering from backache – one of the leading causes of chronic pain. The volunteers believe they taking part in a trial for a powerful new painkiller – but Michael is treating them with nothing but fake pills and the power of the mind.
Living With Lyme Disease (RTÉ One, 10.15pm)
Documentary investigating the bacterial infection Lyme disease, talking to people who have been diagnosed and how they are fighting to get their life back to normal.

Everyone's talking about: CS Lewis, Narnia and Netflix.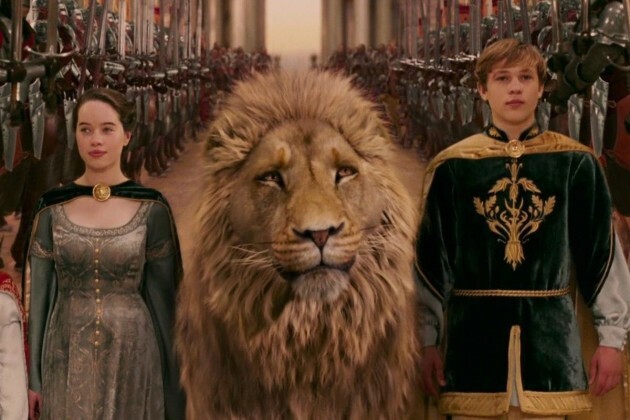 Netflix has announced a multi-year deal with the C.S. Lewis Company.
"C.S. Lewis' beloved Chronicles of Narnia stories have resonated with generations of readers around the world," said Ted Sarandos, Netflix's chief content officer, in a press release.
Families have fallen in love with characters like Aslan and the entire world of Narnia, and we're thrilled to be their home for years to come."
It's unclear whether Netflix is planning on releasing movies or a TV series based on the books – so far, they've just mentioned "multiple productions". We'll keep you posted. 

Or flick over for…
The Circle (Channel 4, 10.00pm) The reality show-meets-Black Mirror continues.
Grown Ups (Comedy Central, 8.00pm) Five friends reunite for the funeral of their high-school basketball coach, before deciding to abscond on their adult responsibilities.
Joy (FilmFour, 9.00pm) A single mother struggling to cope with her chaotic family seeks her fortune by inventing a self-wringing mop. Starring Jennifer Lawrence.
DailyEdge is on Instagram!