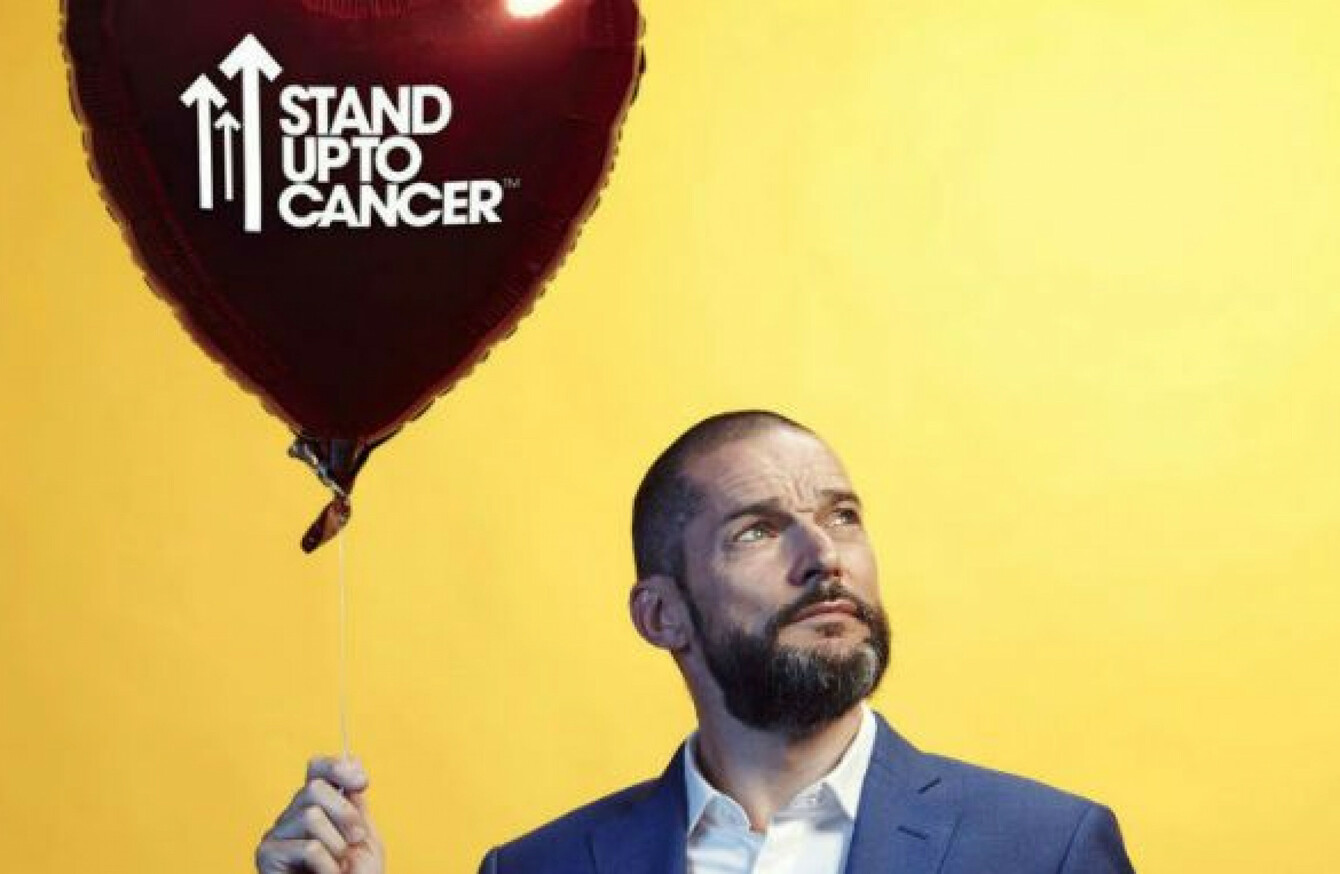 DailyEdge.ie rounds up the TV shows that you'll be tweeting about today and talking about tomorrow.
First Dates: Celebrity Special for Stand Up To Cancer (Channel 4, 9.00pm)
Maitre d' Fred and his team open the restaurant doors for a charity edition, welcoming single people who are unaware their dinner dates are famous faces. The celebrities include socialite Lady Colin Campbell, who is on her first ever blind date – and is looking for `a man, not a mouse' – and reality star Joey Essex, who wants to find a girlfriend he can be with for the rest of his life. Former model Melinda Messenger turns out to have an unexpected link with her date, while Sandra Martin from Gogglebox wonders if she has found `the one' in larger-than-life Bristolian John.
Hector Ó Siberia go Saigon (TG4, 9.30pm)
New series. Hector Ó hEochagáin begins his new journey in the Siberian town of Tomsk with ice swimmers and sleigh dogs in minus 30 degrees cold.
Naked Attraction (Channel 4, 10.00pm)
New series. Anna Richardson hosts a fresh run of the dating show. Student Charles is a self-confessed `idiot' who says his love life is a disaster, so he hopes to find a partner by going naked. Lee, also a student, identifies as non-binary and pansexual and is open to dating all genders. She hopes to find someone who will accept her for who she is.
Everyone's talking about: The 'significant death' on Modern Family
"Eh, was that it?"
That was the reaction from many a fan as the long running sitcom revealed the "major character it was killing off in season 10.
(Spoiler ahead if you haven't caught up!)
Deedee met her untimely (or timely, depending on how you look at it), end in last nights episodes. Many fans were underwhelmed.
"Calling the modern family death a "major character" was false advertising. Jay or bust," One fan tweeted. Let's not get too Game Of Thrones on it though, alright?
Or flick over for…
Ear To The Ground (RTÉ One, 7.30pm) New series of the farming programme.
First Dates Ireland (RTÉ Two, 10.10pm) If you haven't got your fill of First Dates from the celeb edition, take a look at these normies.
Family Cooking Showdown (BBC Two, 7.00pm) Four new families enter the kitchen.
DailyEdge is on Instagram!