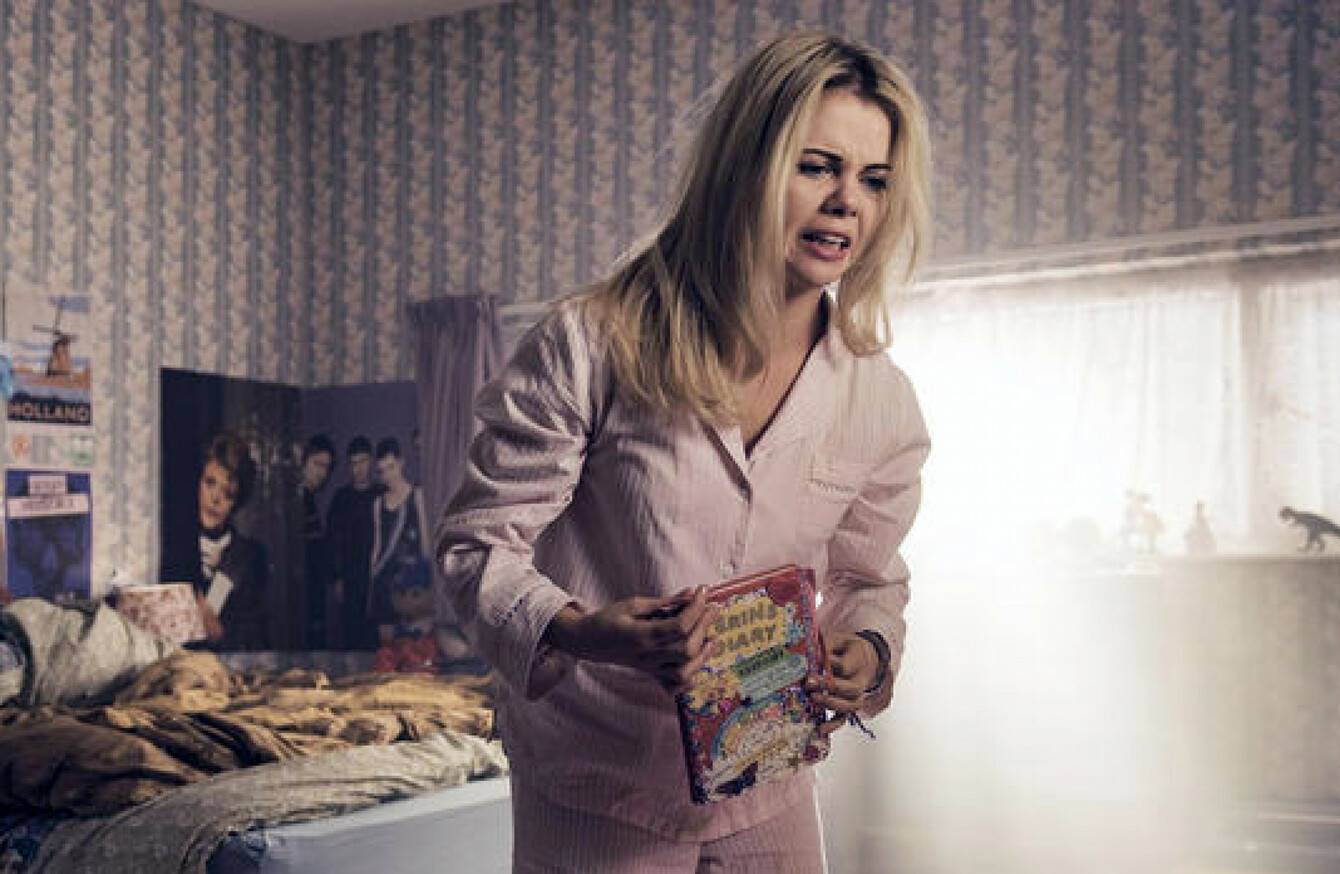 DailyEdge.ie rounds up the TV shows that you'll be tweeting about tonight and talking about tomorrow. 
Derry Girls (Channel 4, 10.00pm)
New comedy series set against the Troubles in early-1990s Northern Ireland. The start of a new school term gets off to a bad start for Erin when she wakes to find her cousin reading her diary. But there is worse to come when Granda Joe announces a bomb has been found on the bridge. Saoirse-Monica Jackson stars.
The Terminal (TG4, 10.30pm)
Tom Hanks stars as an Eastern European en route to America, stranded at JFK Airport when a coup in his native country leaves him in a diplomatic no-man's land. His nation ceases to exist, meaning he can neither return home nor set foot on the streets of New York. Stuck indefinitely inside the terminal, he sets out to make some sort of a life for himself. Steven Spielberg's comedy also features Catherine Zeta-Jones, Stanley Tucci and Chi McBride.
Death In Paradise (BBC One, 9.00pm)
Ardal O'Hanlon is taking the reins for his first full series as Detective Inspector Jack Mooney, working on the Caribbean island of Saint Marie. The DI and his team are tested when a hotel billionaire's fiancee falls from a balcony the day before her lavish wedding. Everything points to suicide – except for the fact that the victim only painted one fingernail. Hmmm. Danny John-Jules and Josephine Jobert co-star, with guest appearances from Denis Lawson, Elizabeth Berrington and Jemima Rooper.
Everyone talking about: Sherlock Holmes
The Sherlock Holmes TV series is getting a female-led reboot, it seems.
Hulu Japan and HBO Asia have launched Miss Sherlock, which sees a woman play the lead detective.
The eight-part drama will pay homage to the classic novels by Sir Arthur Conan Doyle but will be set in modern-day Tokyo with both lead characters played by Japanese women – Yuko Takeuchi as Sherlock and Shihori Kanjiya as Watson (or Dr Wato Tachibana).
Source: HBOAsia/YouTube
Miss Sherlock premieres April 2018.
Or flick over for...
Can't Stop Dancing (RTÉ Two, 9.30pm) Find out who all the celebs are paired with.
Celebrity Big Brother (3e, 9.00pm) Highlights from the housemates first full day in the house.
Hunted (Channel 4, 9.00pm) Nine British citizens turn fugitive and go on the run. Just a big game of tip chase, really.
Die Hard 4.0 (Tv3, 9.00pm) Just Bruce Willis foiling a technological terrorist attack. The usual.
DailyEdge is on Instagram!