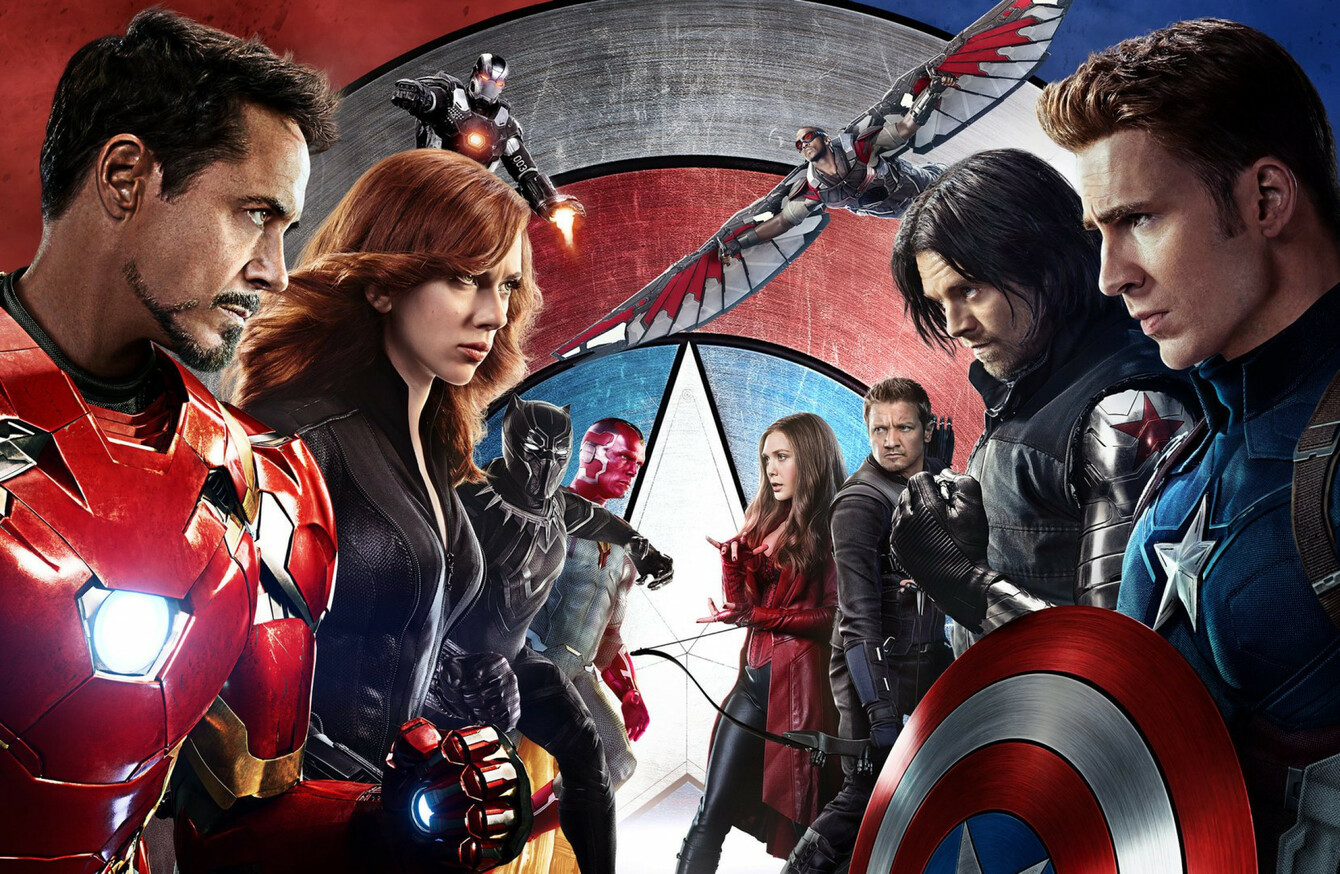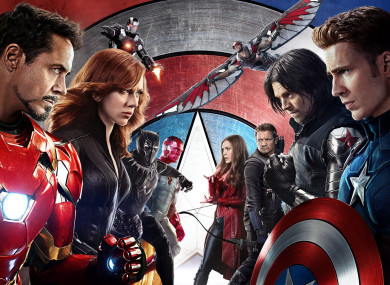 DailyEdge.ie rounds up the TV shows that you'll be tweeting about tonight and talking about tomorrow. 
Captain America: Civil War (RTÉ Two, 9.00pm)
Premiere. The Avengers are divided over a system of government control for their actions, leading to war between them. However, before Iron Man's side clashes with Captain America's, Tony Stark recruits extra help in the form of a brilliant young crime fighter called Spider-Man. Superhero adventure, starring Chris Evans, Robert Downey Jr and Scarlett Johansson.
Derry Girls (Channel 4, 9.15pm)
Erin, Clare, Michelle, Orla and James are beside themselves with excitement as they have tickets to see boyband Take That in Belfast. When Ma Mary forbids them from attending, they decide that they will stop at nothing to get there and see their idols in concert. Comedy from writer Lisa McGee, set against the Troubles in early-1990s Northern Ireland, starring Saoirse-Monica Jackson, Nicola Coughlan, Jamie-Lee O'Donnell, Louisa Harland and Dylan Llewellyn.
The Internet's Dirtiest Secrets: The Cleaners – Storyville (BBC Four, 9.00pm)
Documentary exploring the complex world of digital content moderation – where undesirable material is `cleaned' from the internet by a hidden army of nameless people. In downtown Manila, a team of content moderators must delete a target of 25,000 Facebook, Google and Twitter posts each day. Trawling through the world's most violent, disturbing and highly contentious online material in the form of terrorist videos, child pornography, self-harm material and political propaganda – the cleaners are individually responsible for deciding what stays online and what gets removed.
Everyone's talking about: Chilling Adventures of Sabrina: Part 2
The trailer's just dropped for the new season on Netflix and it looks a little something like this …
Source: Netflix/YouTube
The next 10 episodes of Chilling Adventures of Sabrina: Part 2 arrives on Netflix April 5th.
Meanwhile, Alan Partridge's Irish counterpart caused ructions on last night's This Time… With Alan Partridge.
You're just going to have to watch it to see what we mean …
Good luck getting ANY of those songs out of your head for the rest of the day. 
Or flick over for…
The Good Fight (RTÉ One, 10.15pm) A Russian student asks Diane to protect her from deportation, in a case that goes right up to the White House. Colin meets with the Cook County Democratic Committee.
Kevin Roche: The Quiet Archictect (RTÉ One, 11.10pm) Documentary on Pritzker Prize-winning architect Kevin Roche, who died on March 1, an enigma who was still working at the age of 95. 
Eating With My Ex (BBC One, 11.05pm) Megan wants an apology from her ex Alexi for his flirtatious ways, while Alexi does not think he is in the wrong. 
The Great Celebrity Bake Off for Stand Up to Cancer (Channel 4, 8.00pm) Comedian Johnny Vegas, grime artist Big Narstie, Olympian Katarina Johnson-Thompson and Labour MP Jess Phillips compete this week.
DailyEdge is on Instagram!