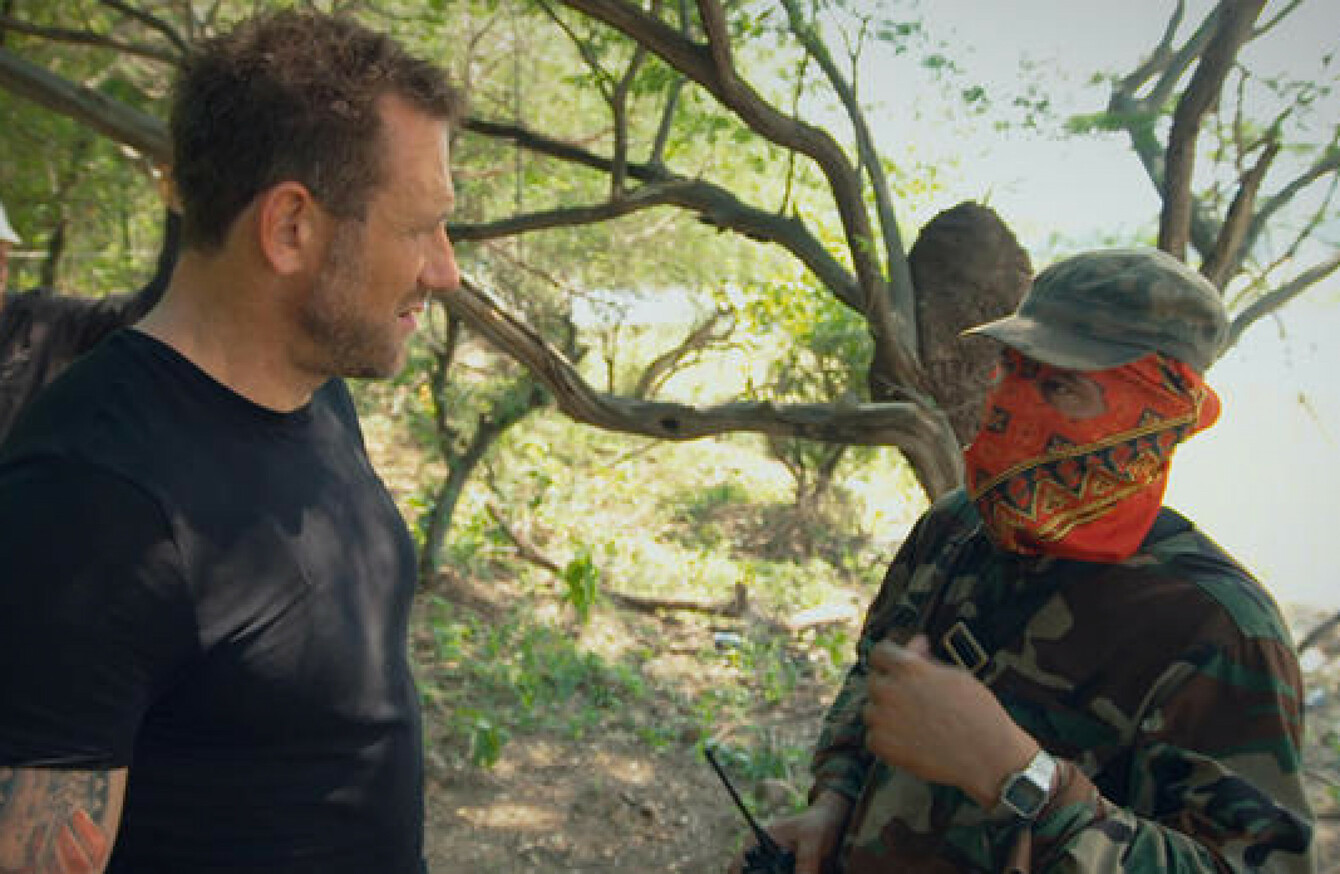 DailyEdge.ie rounds up the TV shows that you'll be tweeting about tonight and talking about tomorrow.
Meet the Drug Lords: Inside the Real Narcos (Channel 4, 9.00pm)
New series. Former Special Forces soldier Jason Fox travels through South America, investigating the cartel strongholds of Mexico, Colombia and Peru to lift the lid on their brutal worlds. What kind of lives do their members have, what does their work involve and how do they continue to evade the law? Jason begins in Mexico, where he meets members of the Sinaloa cartel – including killers and ex-assassins – witnesses brutality first hand and finds himself in the middle of a turf war as he tries to get to the bottom of how they operate.
Succession (Sky Atlantic, 9.00pm)
Drama about a dysfunctional media family dynasty, starring Hiam Abbass and Judy Reyes. Logan Roy and his four children – who control one of the biggest media and entertainment conglomerates in the world. The series tracks their lives as they contemplate what the future will hold for them once their aging father begins to step back from the company.
Nature's Miniature Miracles: Natural World (
Documentary telling how the world's smallest animals manage to survive, revealing how they have evolved extraordinary skills and achieved mind-boggling feats. From the animal kingdom's greatest artist to the tiny creatures that provide people with so much of the air they breathe, the programme discovers what it takes to be a miniature miracle. Hugh Dennis narrates.
Everyone's talking about: Mary Berry
Your fave TV chef is going to be back on the Beeb with some quick cooking.
A brand new six-part series called 'Mary Berry's Quick Cooking' will air next year, and it's being billed as "ambitious, fun and delicious". New Tinder bio there for you!
'Quick Cooking' will follow Berry as she travels across the world to explore the places that have inspired her own quick recipes. (Digital Spy)
Or flick over for…
Inventing the Impossible: The Big Life Fix (BBC Two, 8.00pm) Designer Haiyan Zhang tries to come up with a monitoring solution for the parents of four-year-old William, whose rare form of epilepsy means they have to watch him around the clock, leaving them exhausted
Who Is America? (Channel 4, 11.00pm) Satirical comedy written by and starring Sacha Baron Cohen.
White Chicks (Comedy Central, 9.00pm) Two black male FBI agents pose as white female debutantes in the line of duty,
DailyEdge is on Instagram!