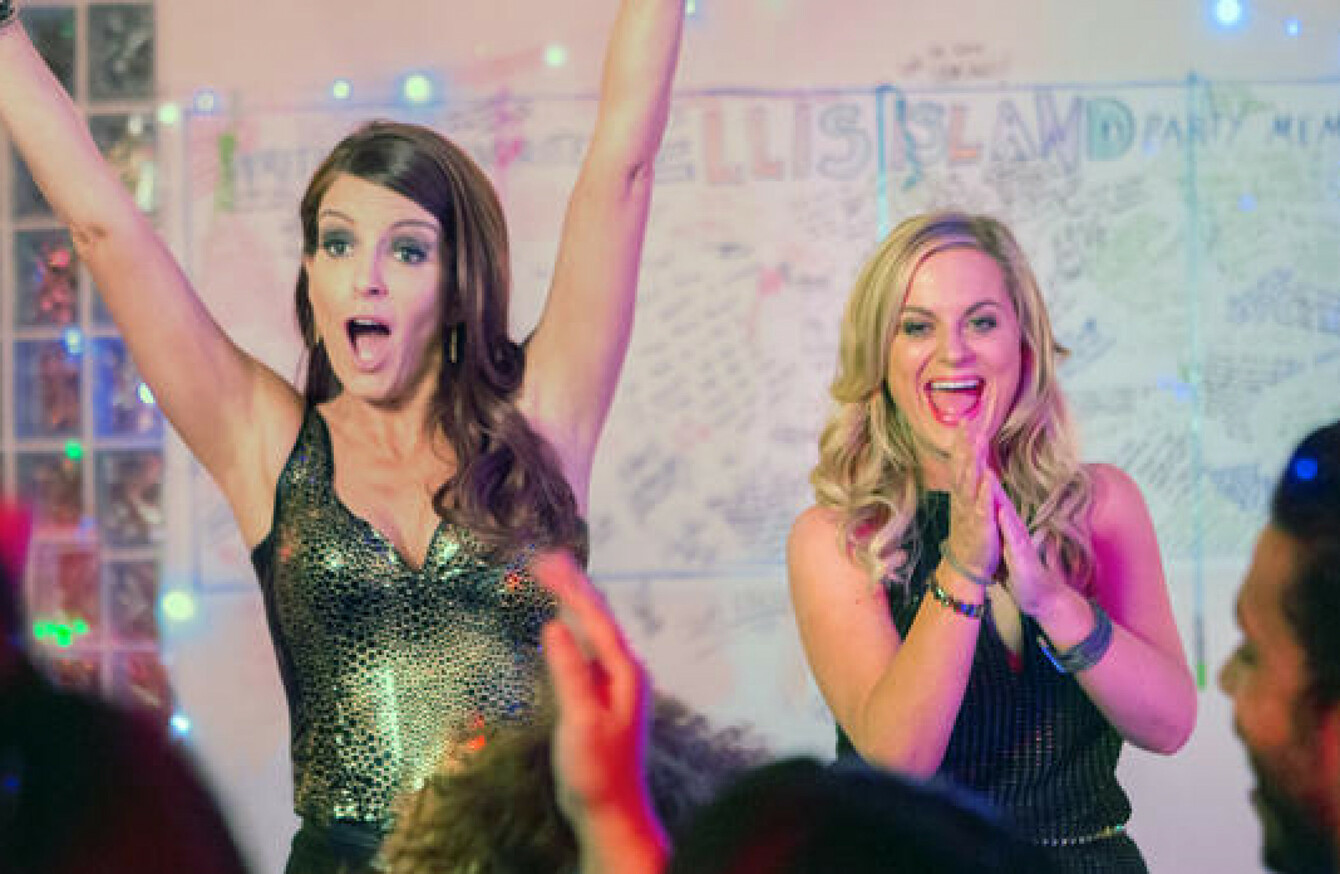 DailyEdge.ie rounds up the TV shows that you'll be tweeting about tonight and talking about tomorrow.
Everest (RTÉ One, 9.55pm)
Premiere. Two expeditions set out to climb to the summit of the world's highest mountain. Both parties of mountaineers get caught in one of the fiercest snowstorms ever recorded, and face a desperate struggle to survive against the elements. Fact-based adventure, starring Jason Clarke, Josh Brolin, Jake Gyllenhaal and Keira Knightley.
Sisters (Channel 4, 9.00pm)
Premiere. Two estranged sisters are reunited when their parents decide to sell the house they grew up in. They return to the family home to clear out their childhood bedrooms, but with their parents away, seize the chance to relive their teenage years and throw one last wild house party. Comedy, starring Amy Poehler, Tina Fey and Dianne Wiest.
Angela Carter: Of Wolves and Women (BBC Two, 9.00pm)
Documentary looking at the life and career of the novelist, whose surreal imagination produced some of the most dazzling fiction of the 20th century. While Carter's early work drew on her claustrophobic childhood and miserable early marriage, it was her experience of living in Japan in the 1970s that liberated both her writing and her sexuality. The film includes rare archive footage and family photos, with contributions from Angela's friends, family and admirers – including Margaret Atwood, Salman Rushdie, Jeanette Winterson and Anne Enright. Narrated by Sally Phillips.
Everyone's talking about: It's Always Sunny In Philadelphia
It's been confirmed that Glenn Howerton, who plays Dennis in the show, will appear in the 13th season.
"We went through all sorts of ideas before we knew that Glenn was coming back," Rob McElhenney (aka Mac) told reporters. "He's in pretty much every episode."
FXX gave this synopsis of the upcoming season: "Dennis takes on the new role of father in North Dakota…Even without Dennis Reynolds, the Gang has its hands full as Charlie hopes to have a child with The Waitress, Mac sets out to understand his newfound sexuality, Dee takes feminism to new heights, and Frank goes to great lengths for the Gang to experience the greatest moment in Philadelphia sports history – an Eagles Super Bowl victory."
It's Always Sunny will also have an all-female reboot of a past episode as another way to accommodate Howerton's inability to be around full-time. (Digital Spy)
Or flick over for…
Race (RTÉ Two, 10.00pm) Biopic of black US athlete Jesse Owens.
Iron Man 3 (BBC One, 10.10pm) Superhero sequel.
X-Men 2 (E4, 8.00pm) Oh look, another superhero sequel.
The Beatles: Eight Days a Week – The Touring Years (More4, 9.00pm) Howard's documentary charting the period the Beatles spent on the road. No superheroes in this, I'm afraid.
DailyEdge is on Instagram!