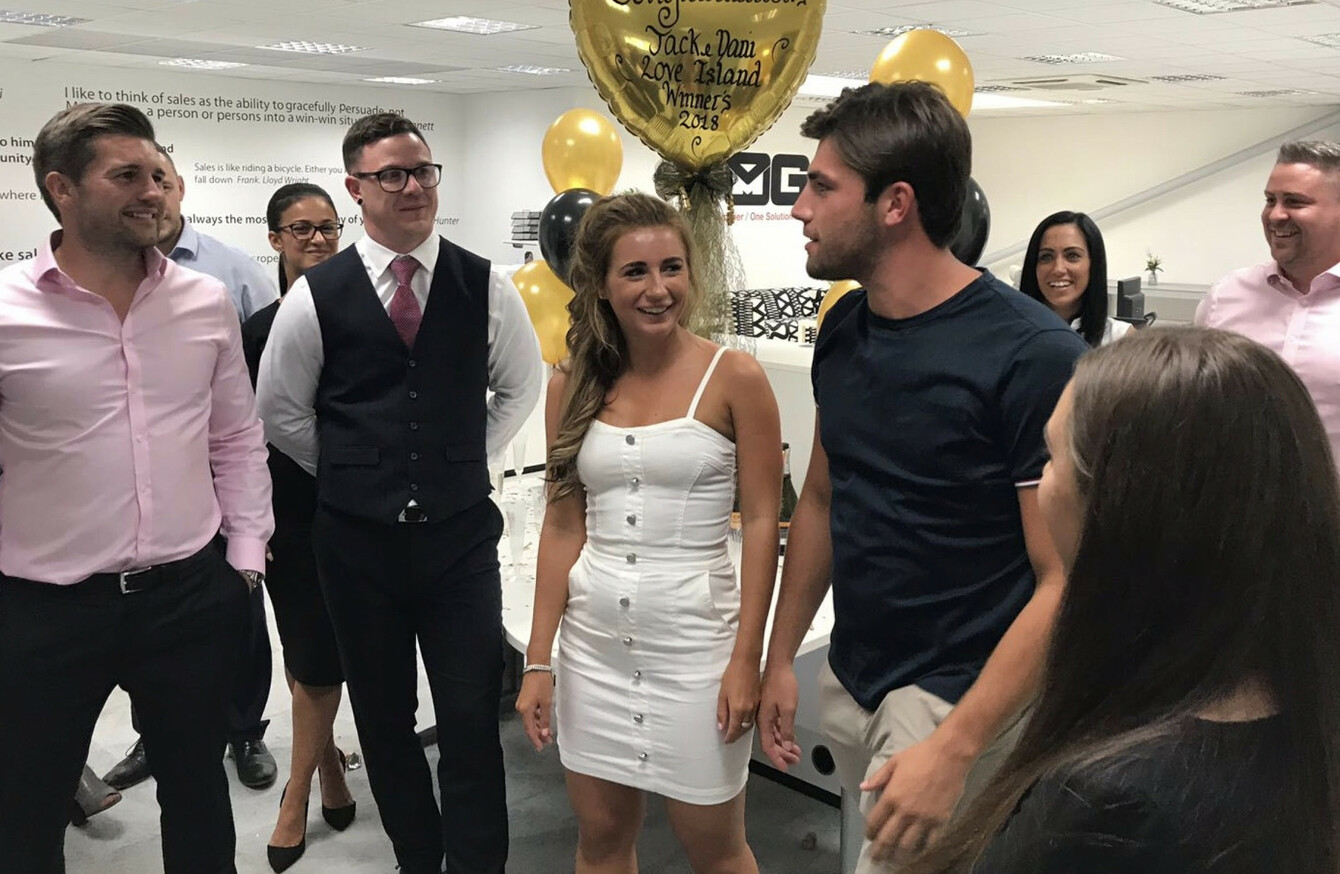 DailyEdge.ie rounds up the TV shows that you'll be tweeting about tonight and talking about tomorrow.
Love Island: The Reunion (3e, 9.00pm)
Caroline Flack catches up with this year's contestants, and relives some of the most memorable moments. Last in the series. (Psst – you can get a sneak peek before everyone else here.)
Nightcrawler (BBC Two, 10.00pm)
A cynical petty crook is inspired when he sees a freelance camera crew, and decides to go into business filming crime scenes and accidents, then selling the footage to news broadcasters. His determination to stay ahead of the competition leads him down a dark path as his methods become increasingly ruthless. Crime drama, starring Jake Gyllenhaal, Rene Russo and Bill Paxton.
Tinker Tailor Soldier Spy (RTÉ One, 9.30pm)
The deputy to the head of British intelligence is forced into retirement after an operation ends in disaster. He is later recruited by the government to return to duty and investigate the possibility of a Soviet mole in a high-ranking position in MI6. Cold War thriller based on John Le Carre's novel, with Gary Oldman, Colin Firth, Tom Hardy, John Hurt, Benedict Cumberbatch and Roger Lloyd Pack.
Everyone's talking about: Jessica Lange
The star will reprise her role as Constance Langdon in the upcoming series of American Horror Story.
Lange's character Constance Langdon was last seen in Murder House abducting her hellspawn of a grandson Michael Langdon, who will be all grown up in Apocalypse and played by Cody Fern. (Digital Spy)
Or flick over for…
Creedon's Road Less Travelled (RTÉ One, 6.30pm) John travels from Dublin to Belfast, revealing the story of one-armed footballer Jimmy Hasty.
Passenger 57 (TV3, 9.00pm) Action thriller, with Wesley Snipes.
Escape Plane (E4, 9.00pm) Thriller, with Sylvester Stallone and Arnold Schwarzenegger.
DailyEdge is on Instagram!