DailyEdge.ie rounds up the TV shows that you'll be tweeting about today and talking about tomorrow.
Travel Man: 48 Hours In Milan (Channel 4, 8.30pm)
Richard Ayoade is joined by actress and comedian Morgana Robinson for a two-day break in the Italian city of Milan, taking in art, pasta, the bowling game of bocce, and a drink in Backdoor 43 – a tiny bar that can hold a maximum of four customers at a time. At a viewing of Leonardo da Vinci's The Last Supper, Richard finds the painting to be quite good, but Morgana thinks it's 'no Tracey Emin'. The pair also take in the city's epic cathedral and drop in on a pasta-making lesson that proves strangely musical. Last in the series.
Eamonn & Ruth: How the Other Half Lives  (Virgin Media Two, 8.30pm)
New series. Eamonn Holmes and Ruth Langsford find out how the super-rich live and how this elite group spends its extreme wealth, beginning with a trip by private jet to Moscow, where they will attend a party, try on jewellery worth millions of pounds and drive cars worth even more. Eamonn meets billionaire Emin Agalarov, who dreams of becoming a pop star, while Ruth goes wedding shopping with two of Nigeria's best known high-society women, and is staggered to learning how some of that countries super-rich are spending up to £1 million pounds on their big day. Back in London, Eamonn finds out what the billionaires drive when he goes for a spin in a sports car worth £20 million, before he and Ruth go shopping at an invitation-only shopping event.
Requiem For A Dream (TG4, 9.30pm)
Four drug-addicted people go into a downward spiral with devastating effects on their families. A woman takes diet pills in a bid to look slim for her appearance on a TV show, her heroin-addict son and his friend turn to crime to pay for their addiction, and one of the boys' girlfriends faces her own battle with narcotics. Darren Aronofsky's drama, based on the novel by Hubert Selby Jr and starring Jared Leto, Ellen Burstyn, Marlon Wayans and Jennifer Connelly.

Everyone's talking about… Strictly 
The dancing extravaganza featured a same-sex dance for the first time ever.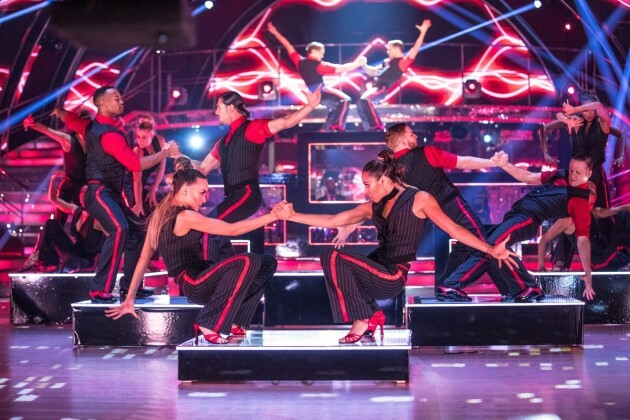 BBC BBC
People were very impressed with the display (which you can watch back here.)
I would like much much more of Kevin and Neil dancing together please. Much much much much much much more.

— Clare McCluskey Dean (@claremcdean)
SAME SEX DANCING FROM THE PROS! About time too!! #Strictly

— BBC Strictly Fans (@StrictIyTV)

Or flick over for …
Killing Eve (RTÉ Two, 9.30pm) The series continues – and Eve's going rogue.
The Bailout (Virgin Media One, 10.00pm) Part two of the story adapted from Colin Murphy's acclaimed theatre play.
Talking Dead Preview Special (FOX, 9.00pm) Guest host Yvette Nicole Brown and her guests Khary Payton, Tom Payne and Angela Kang discuss season 9 of The Walking Dead.
DailyEdge is on Instagram!