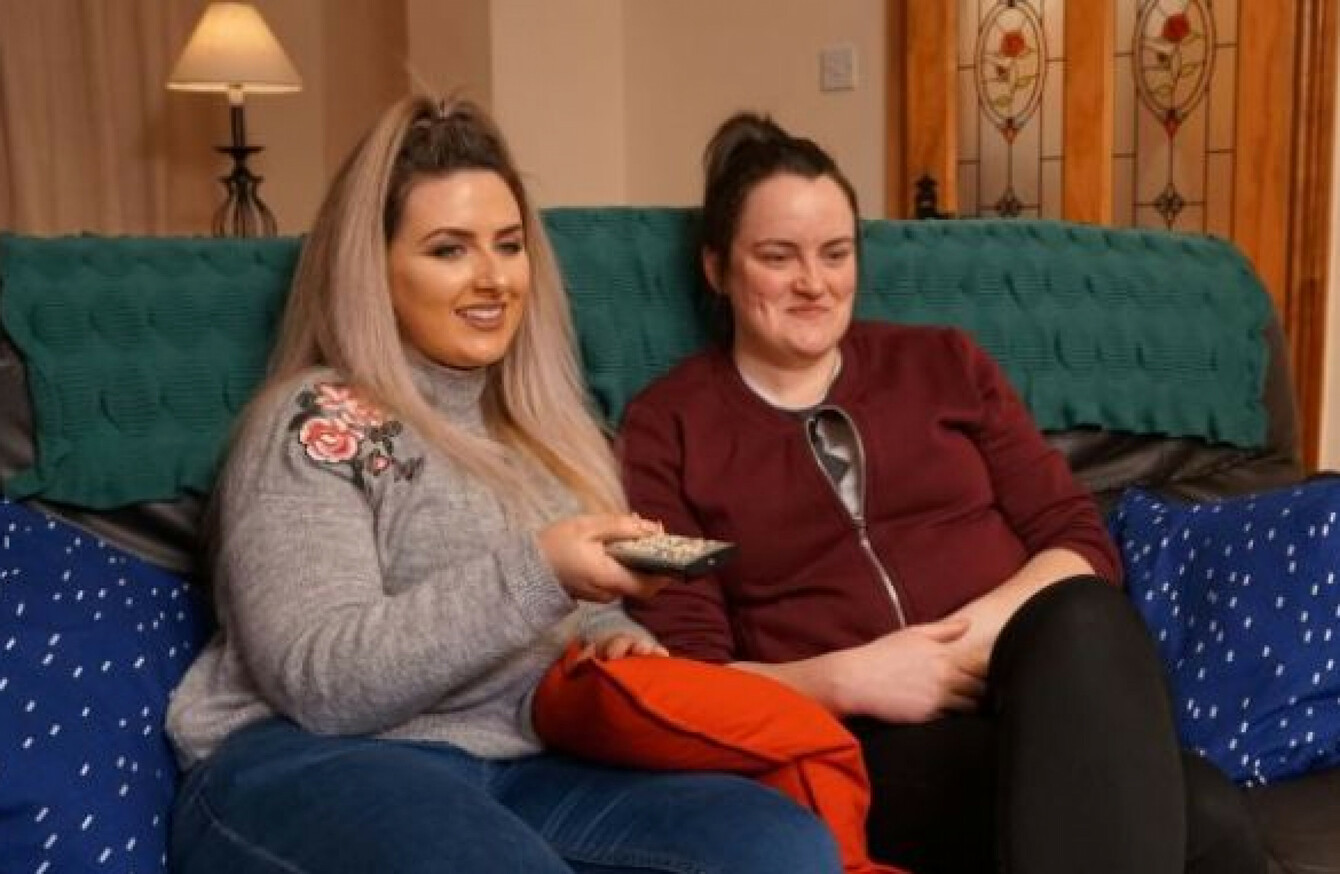 DailyEdge.ie rounds up the TV shows that you'll be tweeting about tonight and talking about tomorrow.
Gogglebox Ireland (Virgin Media One, 9.00pm)
Irish telly addicts learn what Donal Skehan did just before transforming into a TV chef, and an American hip-hop icon teams up with Marty Whelan on afternoon telly in 2002. It's Gogglebox-meets-Reeling In The Years – what more could you want?
The Undateables (Channel 4, 9.00pm)
Twenty-three-year-old film aficionado Tom from Watford goes on his first date, going out of his comfort zone and hoping his autism is no longer a barrier to finding true love. Forty-five-year-old nurse Esther was born with a severe birthmark on her face caused by an abnormal blood vessel, and is looking for someone to see her inner beauty and love her for who she is, while Thomas, 22, is deaf, and a bundle of nerves when it comes to romance.
Just Another Immigrant (Sky One, 9.00pm)
New series. Comedian Romesh Ranganathan uproots his family and heads to Los Angeles in a bid to make it in America, booking a 6,000-seat gig with just three months to sell it out.
Everyone's talking about: Marie Kondo
Or, more specifically, the backlash against the backlash against Marie Kondo. The internet sure is a fickle place!
People have been giving out about Kondo and the tidying methods seen on her Netflix series, especially when it comes to books. Now, fans are giving out about those who are giving out. Still with me? 
Can't we all just get along?!
Or flick over for…
Vikings (RTÉ Two, 9.00pm) More Scandinavian hijinks.
Louis Theroux Dark States (RTÉ Two, 10.50pm) Some light watching before bed, natch. 
The Heat (E4, 9.00pm) Action comedy, starring Sandra Bullock and Melissa McCarthy. 
DailyEdge is on Instagram!