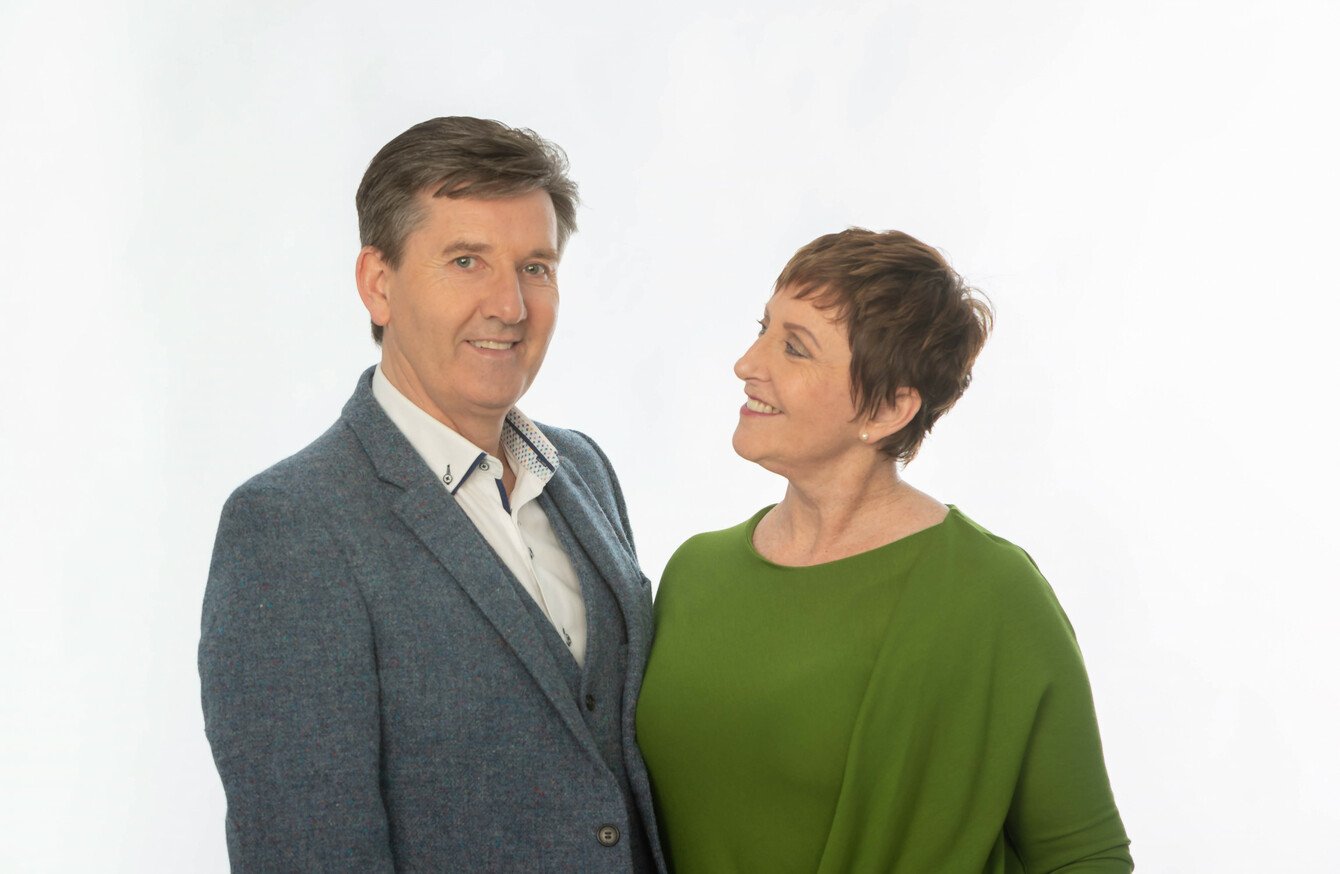 DailyEdge.ie rounds up the TV shows that you'll be tweeting about tonight and talking about tomorrow.
Daniel & Majella's B&B Road Trip (RTÉ One, 8.30pm) 
The O'Donnell's are heading to Cavan to try out hovercrafts which is all you need to know. Following that they're heading to Louth to take in the opera. All in all, a cultural experience awaits.
MisFITS Like Us (BBC One, 11.1opm)
Aisha suffers from vitiligo, a skin disorder where white patches are present on skin due to a lack of melanin. Aisha won't leave the house without any make up covering the patches. In the show, she meets several strangers that suffer from the same condition but who are more accepting of their condition in a bid to make Aisha less anxious and help her overcome her insecurities.
I Love You, Man (Comedy Central, 9pm)
Paul Rudd and Jason Segal star as Peter and Sydney. Peter is about to get married but doesn't really have a male friend so he goes looking for one and finds Sydney. Sydney is laid back and likes a drink but isn't quite what Peter's fiancee imagined.
Everyone's talking about… The Love Island Line Up
The Love Island line up was released last night which means everyone is very excited. The show is due back on our screens on June 4th and with the news that Kem is returning to do a podcast, we're going to have more Love Island than we can handle.
One of the more recognizable names is Dani Dyer, who is the daughter of Eastenders actor and all round geezer Danny Dyer (can we all just appreciate the fact that he seemingly named his daughter after him?).  There's also Dr. Alex George, an A&E doctor who has been single for 3 years and Jack Fincham who is a stationary sales manager. EXCITING. Get the full line up here.
Or switch over for…
The Split (BBC One, 9pm) Last in series as Oscar's second wife arrives on London while Hannah receives terrible news about Christie.
How To Stay Young (RTÉ Two, 7.30pm) The final episode in the series where we see how badly your skin can be affected by your diet.
4 Men, 175 Babies: Britain's Super Sperm Donors (Channel 4, 10pm) A documentary series following 4 men who between them have donated their sperm to conceive 175 kids in Britain. Is it an addiction or a hobby?
DailyEdge is on Instagram!