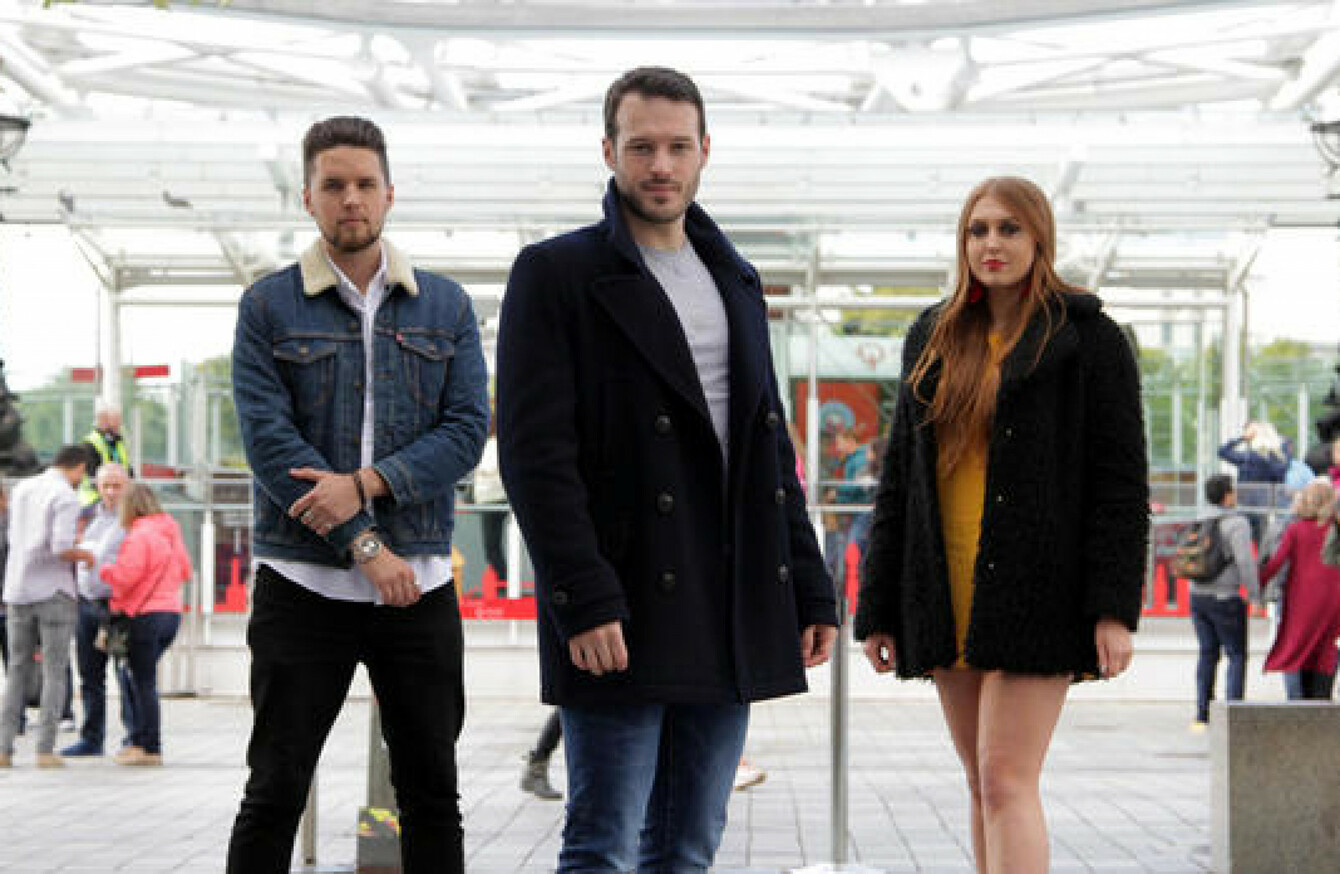 Image: Channel 4
Image: Channel 4
DailyEdge.ie rounds up the TV shows that you'll be tweeting about tonight and talking about tomorrow.
Hello Stranger (Channel 4, 10pm)
Ever wanted to forget your partner for a moment? Well hypnotist Aaron Calvert is going to make couple Lucy and George forget each other temporarily to see if they can fall in love all over again. Will they find another ideal partner or are they really meant to be?
Our Girl (BBC One, 9pm)
The new series kicks off with Georgie still grieving over the death of Elvis as she's sent to a new mission in Nigeria. Once there, she immerses herself in the work so she doesn't have to think about the loss but gets herself and her squad in trouble when they're kidnapped by rebels when they go off grid.
Bride and Prejudice (Channel 4, 9pm)
In this new series, 6 couples who are preparing for their wedding day try to get their family's approval of the marriage so that they might turn up for the big day. In this episode, 24 year old Dee is trying to win the approval of her granddad who can't understand her relationship with 59 year old John.
Everyone's talking about… The lack of body diversity on  Love Island
Love Island kicked off last night and while everyone and their mother is already in love with it, people are unhappy with one aspect of it. It seems that only skinny/built/beautiful people can find love and frankly in 2018 that's not really good enough.
Would dearly, dearly love to see several fat people on #LoveIsland. FAT PEOPLE GO ON HOLIDAYS AND GET THE RIDE TOO YOU KNOW #LoveIsland

— EmerTheScreamer (@EmerTheScreamer) June 4, 2018
not being funny but can we get some IT consultants and Mary from Tesco's instead of more models and dancers #LoveIsland

— lew (@lookingforlewys) June 4, 2018
Not only that but there is a lack of LGBTQ+ contestants on the show which may be replicated soon enough if the bosses are to be believed. We definitely need an LGBTQ+ version of the show but some more body diversity would not go amiss either. We can't all look like Dani or Alex.
Or flick over for…
Love Island (3e, 9pm) The series continues, as it will for the next 8 weeks so you might as well succumb and start watching it.
Daniel and Majella's B&B Roadtrip This week the O'Donnells are in Donegal for a B&B devoted entirely to abseiling.
Old People's Home for 4 Year Olds 10 4 year olds share their classroom with 11 pensioners to see what effect it has on the pensioners.
DailyEdge is on Instagram!