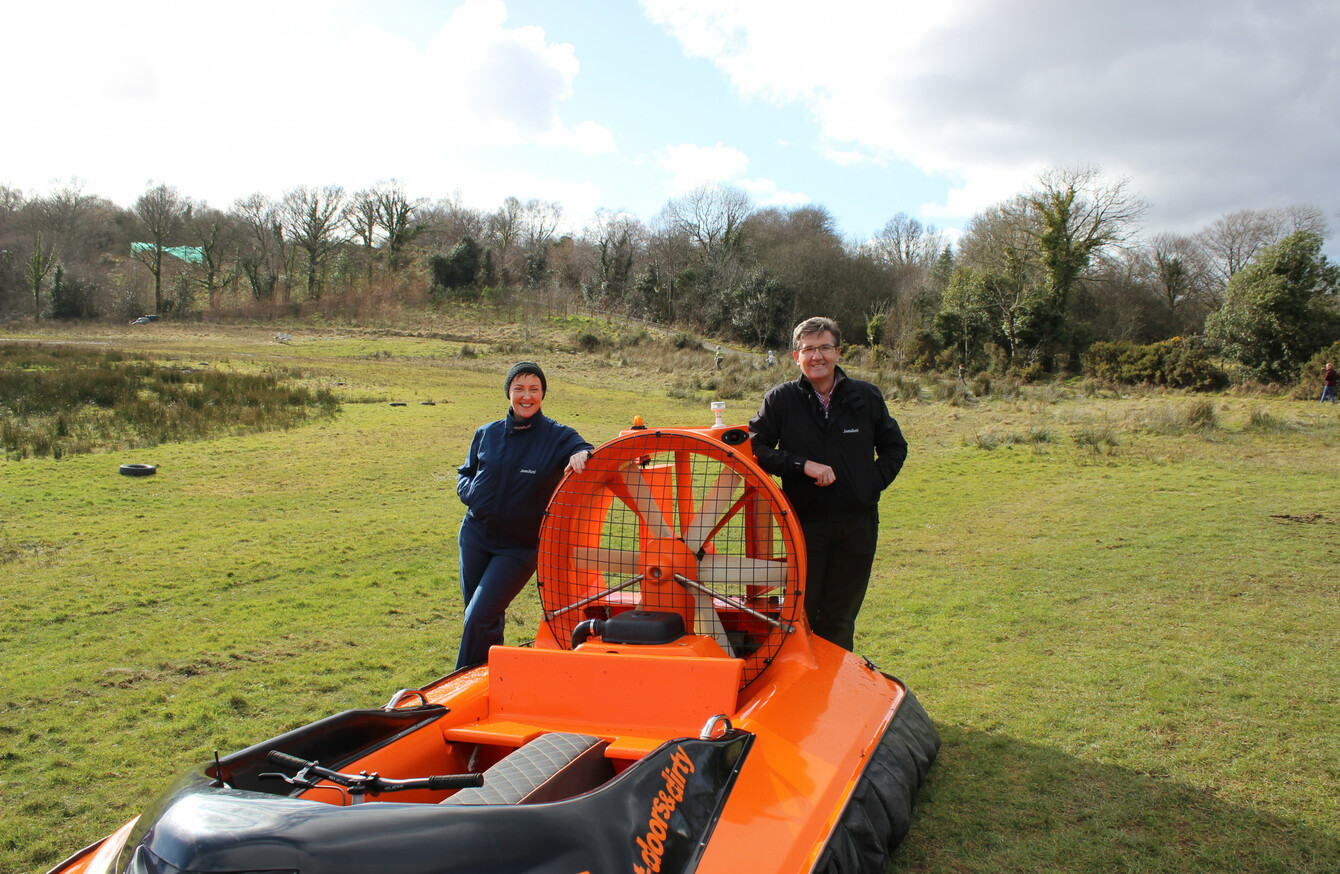 DailyEdge.ie rounds up the TV shows that you'll be tweeting about tonight and talking about tomorrow.
Daniel and Majella's B&B Roadtrip (RTÉ One, 8.30pm)
Daniel and Majella continue their very wholesome trip around Ireland as they find some lovely B&B's. This week they're going boom boarding in Co. Kerry and then heading to the coast of Antrim to enjoy a Scottish themed stay… in Antrim. Look you'll just have to watch it to see how that makes sense.
Bride and Predjudice (Channel 4, 9pm)
This week the show will focus on Jack and Chloe from Aldershot who got engaged at just 20. Chloe's mum Debra feels this is too young and is objecting to the marriage. Shaaba and James are also facing family issues and we continue to follow Rob and Simon through their problems too.
Step Brothers (Comedy Central, 9pm)
Will Ferrell and John C. Reilly star as Brennan and Dale, two 40 year old men who are yet to move out (very millenial). Brennan's mum marries Dale's dad meaning the boys have to share a room and it doesn't go very well leading to the new couple making them get jobs so they learn to work together.
Everyone's talking about.. how Friends could have been more diverse.
Since Friends returned to Netflix, people have had a lot of issues with it particularly the homophobic and transphobic jokes that were made throughout the show. Another major issue is the lack of diversity among the cast who were all straight and white.
Well according to Karey Burke who was in the room when the show was pitched, the creators pushed back against the executives who wanted more diversity. According to Burke, the reason given by Martha Kauffman and David Crane was that they'd written the script with specific people in mind.
She added that things have changed since then.
I think now it might be a different conversation. I also think that was Gen X, and I think Millenials and subsequently Gen Z are far more diverse generations and I think to honestly serve those generations…it might feel a little tone deaf to not be more inclusive.
You'd hope so.
Or flick over for..
Grey's Anatomy (RTÉ 2, 9.30 & 10.25pm) In the series finale Jo and Alex's wedding draws near and naturally things will go awry because it's Grey's Anatomy.
The Tonight Show (TV3, 11pm) Matt Cooper and Ivan Yates are discussing the important topics in politics and current affairs.
Our Girl (BBC One, 9pm) An unexpected ally turns up to rescue Georgie and her squad from capture.
Love Island (3e, 9pm) Adam has done something awful so we need to tune in to see exactly what snake like activity he's got up to now.
DailyEdge is on Instagram!