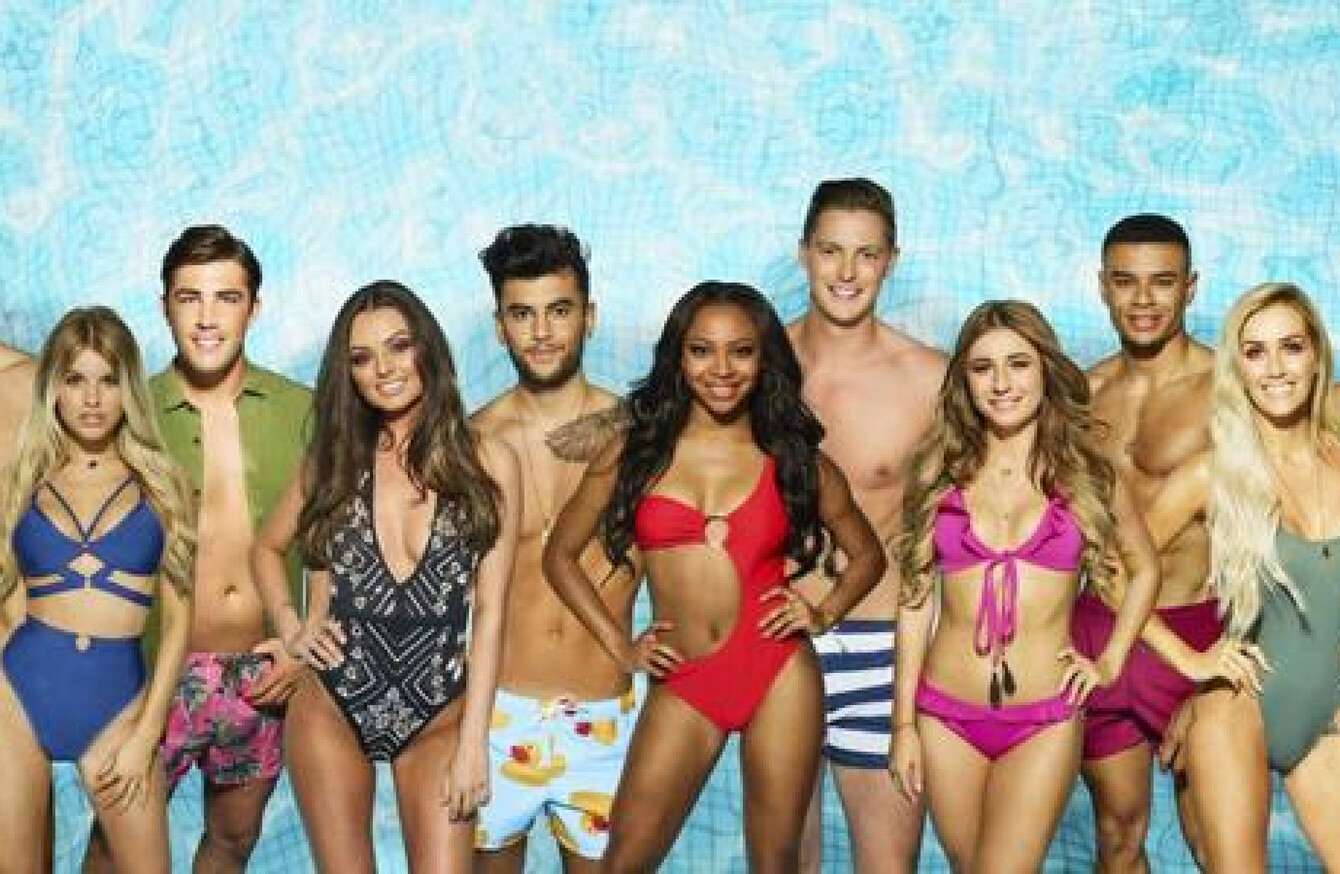 DailyEdge.ie rounds up the TV shows that you'll be tweeting about tonight and talking about tomorrow.
The People Vs The NHS: Who Gets the Drugs? (BBC Two, 9pm)
Back in 2006, the NHS ruled that PrEP, a drug which many experts believe could end the HIV and AIDs epidemic, would not be freely available. This documentary follows the legal battle to overturn that decision and goes behind the scenes to look at why the original decision was made. Given PrEP isn't freely available in Ireland one would hope Simon Harris might tune into this and fix that immediately.
Big Beasts: Last of the Giants (Sky One, 9pm)
We know that a lot of animals are facing extinction. In this episode Patrick Aryee is in Africa examining the challenges that desert giraffes, tusker elephants and great white sharks face in the struggle for their survival.
Love Island (3e, 9pm)
After last night's very dramatic episode in which nearly all the couples fell apart, tonight will see one of the couples be eliminated and dumped from the island. Can Alex survive another public vote? Has Wes sealed his fate with his handling of Laura? Is Megan more of a snake than Adam? Answers to these questions and more will be found by tuning in tonight.
Everybody's talking about.. Maradona's reactions to the Argentina win
Argentina were involved in a tense game with Nigeria last night which resulted in Argentina scraping through to the last 16. However, it was Diego Maradona who caused concern throughout the match.
In fact in a full breakdown of events, he unveiled a banner of himself, fell asleep in the first half and then gave the double middle finger after Argentina scored the winning goal towards the end of the game.
Diego Maradona during #NGAARG

- Maradona unveils banner of himself
- Dances with Nigerian fan
- Praying to heavens before game
- Celebrates 1st goal like madman
- Falls asleep
- Double middle finger after 2nd goal pic.twitter.com/QdSH8paB4T

— Coral (@Coral) June 26, 2018
A video later emerged of him being helped from his seat at the end of the game where he collapsed and was treated by Russian paramedics.
A lot of people weren't impressed with BBC commentator Gary Lineker remarking that Maradona was 'in danger of becoming a laughing stock'.
And that's why you don't show Maradona no matter how good he was in his prime 😬 #NGAARG

— Dan Walker (@mrdanwalker) June 26, 2018
Or flick over for..
Stath Lets Flats (Channel 4, 10pm): New comedy where Stath is incredibly bad at letting flats but needs to impress his dad who runs the family business.
Naked Attraction (E4, 10pm): More singletons decided who to go out with by judging their body parts.
FIFA World Cup 2018: (RTÉ 2, 6.30pm): Brazil are up against Serbia and need to win to ensure they get through.
Get Shorty (Sky Atlantic, 9pm): Chris O'Dowd's new show continues with Miles becoming more legitimate as a producer which will annoy a lot of people.
DailyEdge is on Instagram!