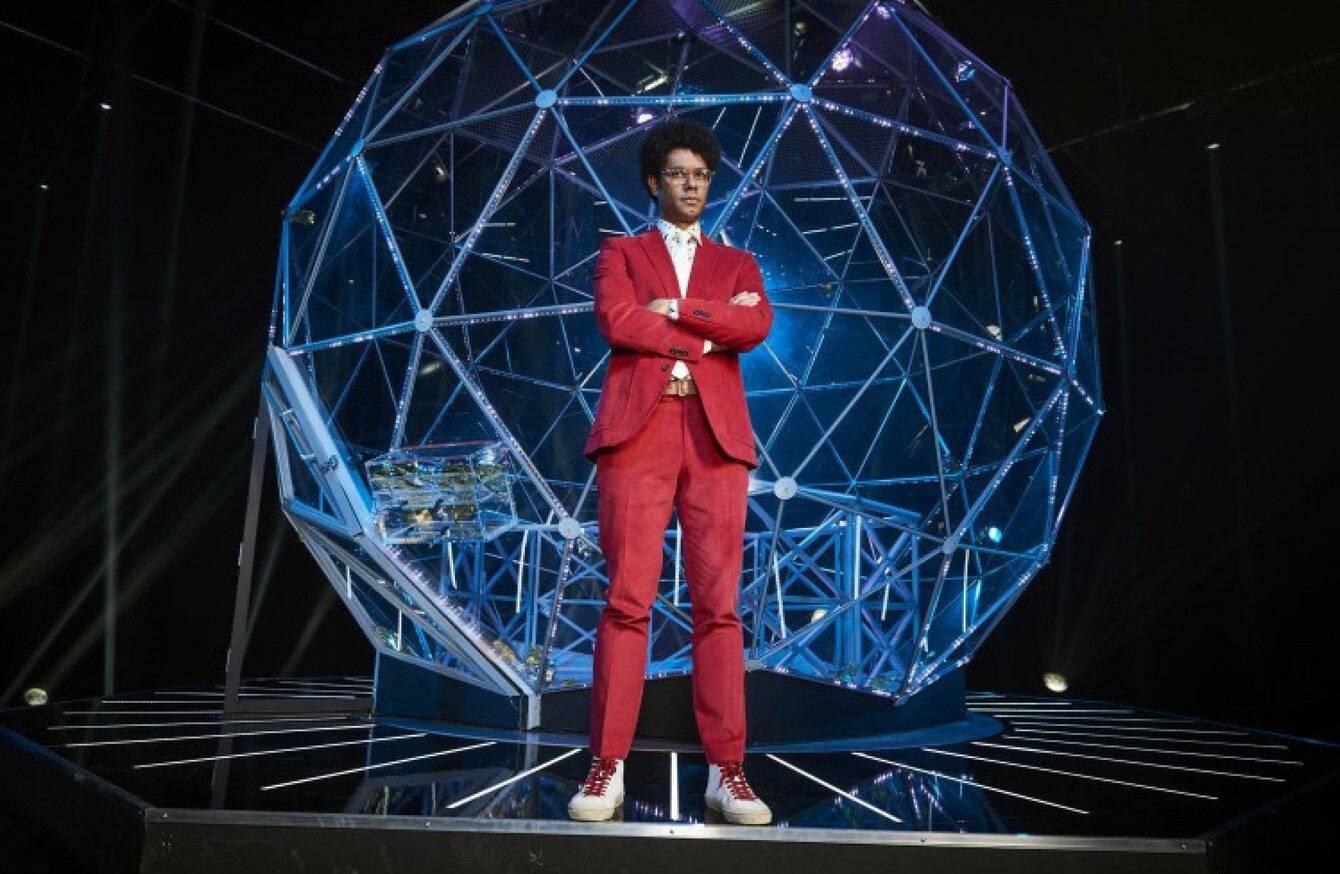 Image: Ray Burmiston
Image: Ray Burmiston
DailyEdge.ie rounds up the TV shows that you'll be tweeting about tonight and talking about tomorrow.
The Graham Norton Show (BBC One, 10.35pm)
Graham Norton is done and dusted for the summer so this is the chance to catch up on some of the best interviews from this season that you may have missed. We're talking Chris Pratt, we're talking Channing Tatum, we're talking the entire cast of Ocean's 8. Sure what else would you be watching of a Friday?
The Crystal Maze: Celebrity Special (Channel 4, 9pm)
Richard Ayoade is a nice staple of our Friday night telly at the moment. This week it's veteran broadcaster Richard Madeley, comedian Joe Wilkinson, TV presenter Kate Garraway, Blue Peter's Radzi Chinyanganya and former Pussycat Doll Ashley Roberts who are entering the maze in an attempt to win those precious crystals and money for charity.
You, Me and Dupree (RTÉ Two, 9.40pm)
Owen Wilson stars as Dupree, a 30 something layabout which decides to move in with his best friends who have just gotten married. With no job and no sign of him moving out, Dupree quickly starts to drive them up the wall. Will he find a new lease in life or is this the end of their friendship? Also starring Matt Dillon, Michael Douglas and Kate Hudson.
Everyone's talking about… Facebook preventing TV spoilers
We have all had our TV shows spoiled on us at least once. Twitter has the power to mute hashtages like #LoveIsland or #GameOfThrones and now Facebook has decided to get in on the act.
According to Entertainment Weekly they're testing a new feature called 'Keyword Snooze'. Basically you'll be able to 'snooze' generic words such as 'Love Island' for 30 days and prevent any spoilers so you can catch up in peace.
It'll also let you snooze words like 'Fine Gael' 'Donald Trump' and 'engaged' if that's something you want to do. It's only in the testing phase so don't be surprised if you don't get it right away.
If you want to avoid spoilers at the moment, it might be a good idea to just switch the entire internet off.
Or flick over for…
The Last Leg (Channel 4, 10pm): Adam, Josh and Alex discuss the weeks events with special guest Harry Shearer.
Love Island (3e, 9pm): The chaos that is Casa Amor continues. Who will crack on and will anyone stray? You'll have to tune in to find out.
The Best of the Late, Late Show (RTÉ One, 9.35pm): It's the highlights show with Ed Sheeran,  Saoirse Ronan and Francis Brennan.
DailyEdge is on Instagram!