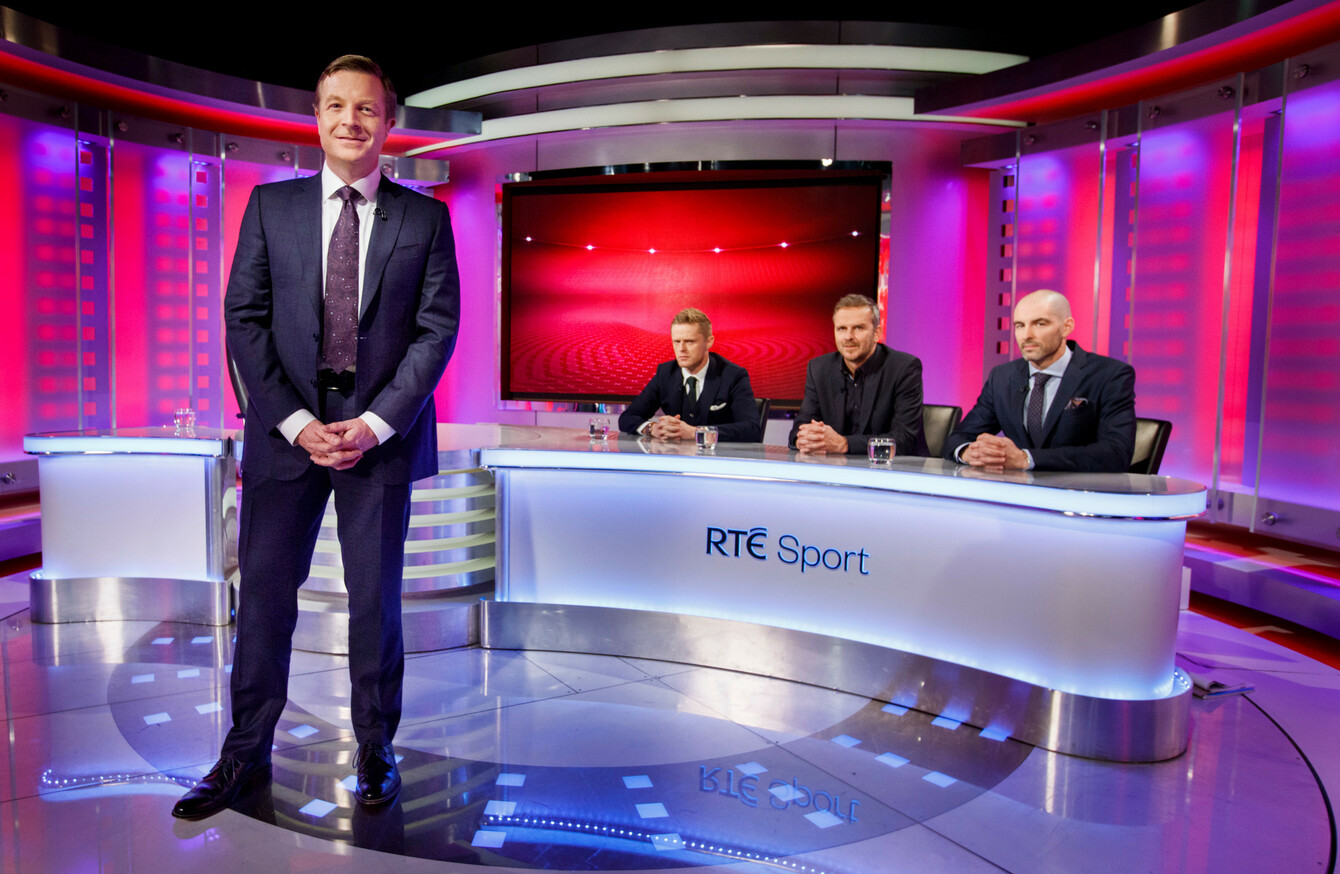 Image: RTÉ
Image: RTÉ
DailyEdge.ie rounds up the TV shows that you'll be tweeting about tonight and talking about tomorrow.
FIFA World Cup 2018 (RTÉ Two, 6pm)
It's the big one. Our neighbours across the Irish Sea are into a World Cup semi-final against Croatia. England haven't exactly been tested throughout the tournament while Croatia have had to go through extra time twice already meaning they could be shattered. Will football take another step closer to coming home? As a nation do we want it to? So many emotions…
Picnic at Hanging Rock (BBC Two, 9.05pm)
It's Natalie Dormer's new mystery drama based on Joan Lindsay's 1967 mystery novel. Hester Appleyard is a mysterious widow who buys a mansion in the Australian outback to set up a girls school. The story picks up six years later in 1900 on Valentine's Day when three students and a teacher vanish suddenly after a picnic.
The Syndicate (Tv3, 10pm)
Drama series where five hospital workers number comes up on the Euromillions which would make anyone delighted. There's one problem though, Becky the nurse doesn't remember what she did with the winning ticket and she didn't sign it either. The hunt is now on to find the ticket before someone else does and claim that £72 million prize.
Everyone's talking about.. The lack of Alex in the new Orange is the New Black trailer.
Season 6 of OITNB will be gracing our Netflix screens on July 27th with the trailer giving us a taste of what to expect as the girls are moved to max.
Source: Netflix/YouTube
Eagle eyed viewers of the trailer have noticed that Alex Voss is nowhere to be seen in the trailer and fans are both confused and concerned for her.
Me watching the oitnb trailer pic.twitter.com/18qjeQRiCj

— kris! (@lustforclarke) July 9, 2018
In loving memory of Alex Vause, she ain't dead but oitnb always acts like she is pic.twitter.com/GdwEcbGMcT

— sammy (@luthorsvause) July 10, 2018
Viewers are also wondering where the hell Maritza is.
Everyone's saying "Where's Alex"? But what about my girl Maritza!? #OITNB pic.twitter.com/4Q4Zto6Rw6

— Aly's seeing Harry in 4 days (@horansalmighty3) July 9, 2018
Everyone is asking where Alex is in the #OITNB trailer but I want to know where Maritza is! Is she okay?? Y'all better not touch a hair on my girls head. pic.twitter.com/sch6g1sGkU

— lita ✨🌻 (@alliesweethart) July 9, 2018
There's a lot of emotions and we don't know how to feel so we'll have to watch the entire series to figure out where the gals are at.
Or flick over for..
Love Island (3e, 9.30pm) Due to the England game, Love Island is on a bit later and could be delayed further if it goes to extra time.
Get Shorty (Sky Atlantic, 9pm) Chris O'Dowd comedy-drama continues with an unexpected visitor arriving into the studio causing Milo to change his plans with his family.
Focus (RTÉ One, 9.30pm) Will Smith and Margot Robbie star in this comedy crime drama as Will tries to teach Margot the art of conning people only for love to get in the way. Is she trying to con the conman?
DailyEdge is on Instagram!