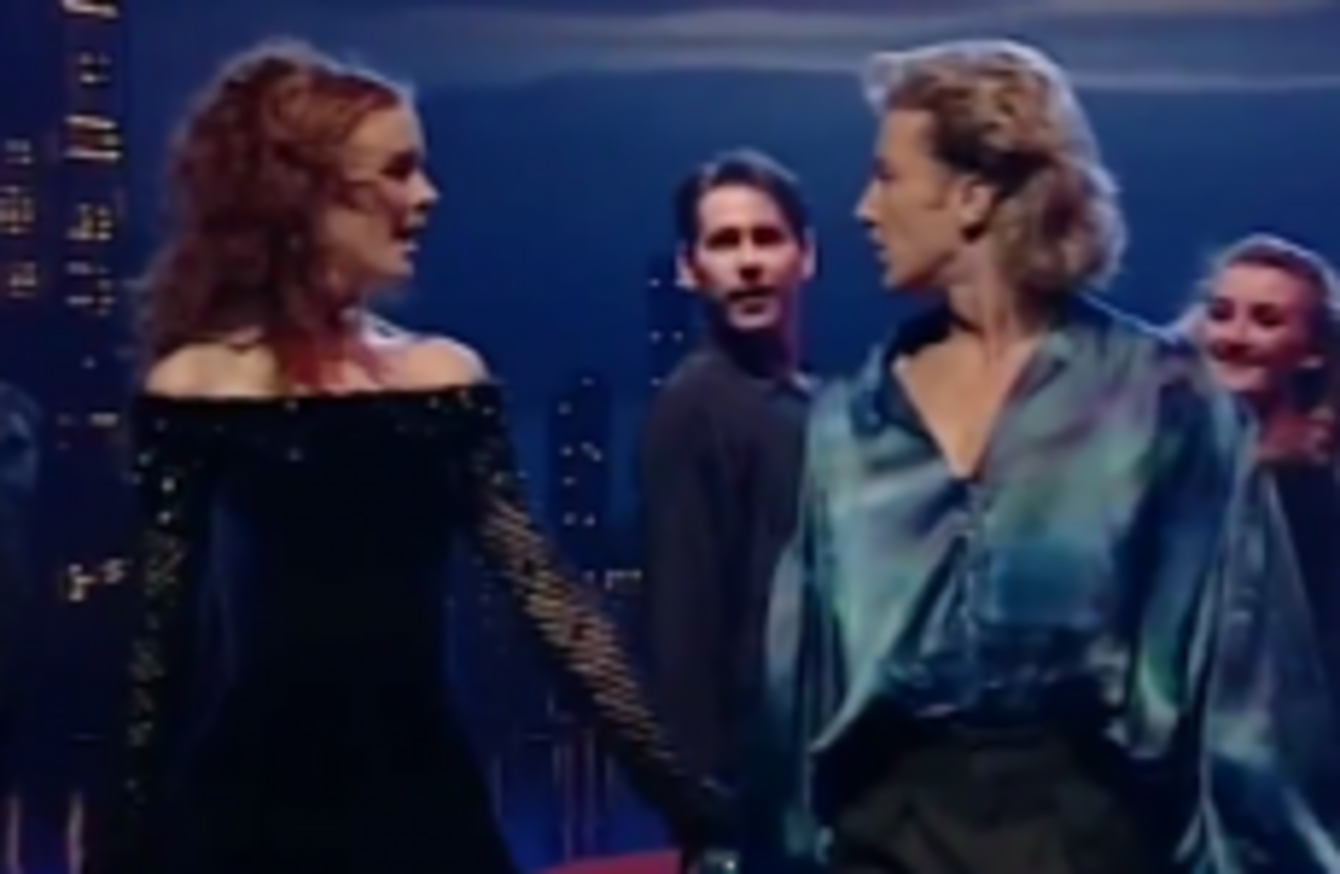 That heaving chest though.
That heaving chest though.
DailyEdge.ie rounds up the TV shows that you'll be tweeting about tonight and talking about tomorrow.
The inside story of Riverdance (RTÉ One, 7pm)
In its second episode, new RTÉ series The Insiders goes behind the scenes of *that* seven-minute performance of Riverdance at the Eurovision Song Contest. We learn how the event came about, how it changed the people who took part, and what it meant at the time. (Other than everyone and their mother trying to do the dance, obviously.)
The Missing (BBC One, 9pm)
New mystery drama following a couple – James Nesbitt and Frances O'Connor – after their young son goes missing while on holidays in France, and the frantic search that begins. Meanwhile, a French detective is also working on the case. Expectations are high for this one. #themissing
Life is Toff (BBC Three, 10pm)
New reality show about the family life of the aristocratic Fulfords, masters of a 3,000-acre estate and enormous stately home in Devon. Basically it's like the Kardashians but with more paintings. What could possibly go wrong? #lifeistoff
Everybody's talking about: Boardwalk Empire
The Prohibition-era drama reached its climax with the finale of the fifth season over the weekend, and it was a shocker. We won't spoil it for you, but it's all over social media – and for anyone who HAS seen it, here's an interview with the show's creator Terence Winter where he explains the thinking behind it.
That was the pivotal moment in his whole life, when he went down the rabbit hole.
Or flick over for…
Last Week Tonight with John Oliver (Sky Atlantic, 11.15) The show everyone is talking about these days.
Human Universe (BBC Two, 9pm) Brian Cox does his thing.
Resurrection (RTÉ Two, 8.35pm) New-to-RTÉ US series about dead people who come back to life.
Obsessive Compulsive Cleaners (Channel 4, 8pm) Faintly-exploitative documentary about unusual people? It can only be Channel 4.