EVERY WEEKDAY lunchtime, DailyEdge.ie rounds up the TV shows that you'll be tweeting about tonight and talking about tomorrow.
The Great Irish Bake Off Final (TV3, 9pm)
It's the final tonight, and the last three Irish bakers will battle it out. Sadly not in an actual fight using their kitchen utensils, but rather by seeing who can bake the best cake. The 'Tower of Rainbow Macaroons' challenge sounds especially likely to cause tears. #GIBO
The Secret Life of Students (Channel 4, 10pm)
What's life like as a student starting college today? This new documentary series follows 12 freshers through their first year at university – and apparently includes access to their tweets and Facebook posts. Morto.
Superbad (RTE Two, 10pm)
So, are you guys on MySpace? Surely the film that will be remembered as Seth Rogen's finest work (and possibly the peak of Michael Cera's career). Featuring the unforgettable McLovin. Worth re-watching.
Everybody's talking about: Sherlock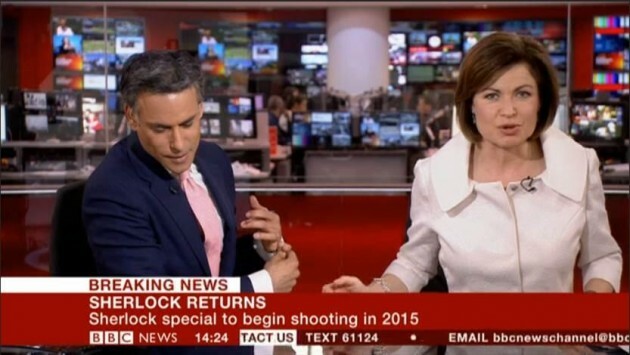 @BBCONE @BBCONE
The BBC promised BIG NEWS about the future of Sherlock yesterday, tweeting a series of teasers for a major announcement at 2.21pm with the hashtag #221back. (Sherlock lives at 221b Baker Street).
They revealed the new series (which we already knew about), plus a special which will apparently feature Moriarty's face being 'on every television in the land'. Be still, our hearts.
Or switch over for…
Nashville

(More4, 10pm) Second season finale

Bad Boys

(5*, 9pm) The original ridiculous Michael Bay movie.

A Big Irish Family

(TV3, 10.15pm) Henry McKean (obviously) meets a family with 11 kids under 12.

TV OD

(ITV2, 10.10pm) ITV's show about the most-talked about TV.