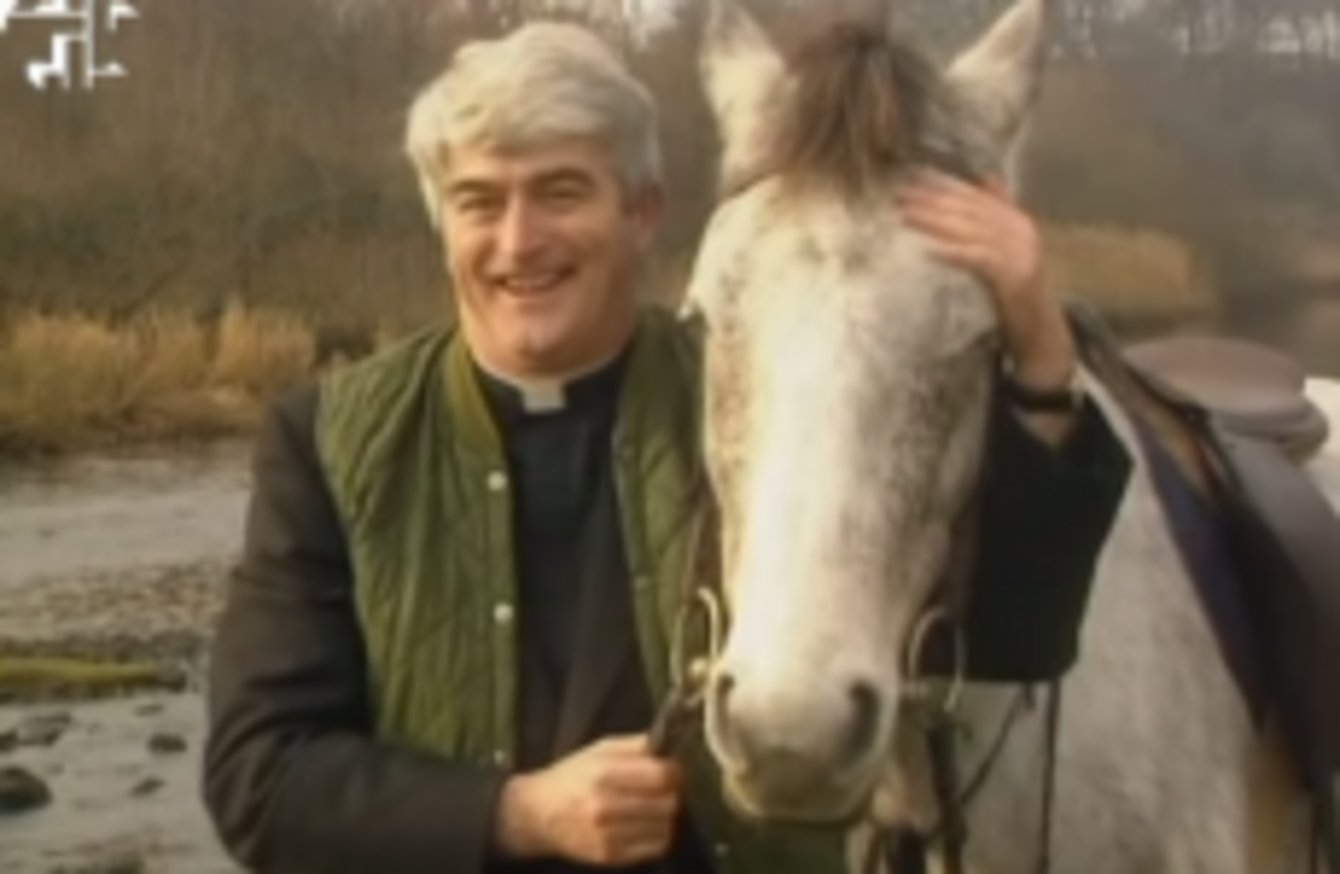 Yes, this episode is on. Tonight.
Yes, this episode is on. Tonight.
EVERY WEEKDAY lunchtime, DailyEdge.ie rounds up the TV shows that you'll be tweeting about tonight and talking about tomorrow.
Eurovision Song Contest 2014 (RTÉ Two, 8pm) 
Ireland's 2014 ambassadors to Europop Can-linn and Kasey Smith will be competing tonight in Copenhagen for qualification to Saturday's final. They'll be up against tough competition though – this year's most talked-about entry, Austrian drag act Conchita Wurst, will also be taking the stage. Expect Twitter to be all Eurovision, all the time from 8pm to 10pm. #Eurovision #ESC #JoinUs
Father Ted (RTÉ Two, 7.30pm)
For the night that's in it, RTÉ are showing the legendary A Song For Europe episode of Father Ted. The one with My Lovely Horse, and the battle to the death against Father Dick Byrne. #fatherted
Blurred Lines: The New Battle Of The Sexes (BBC Two, 9.30pm)
For anyone not watching Eurovision, this promises to be thought-provoking. Journalist Kirsty Wark examines whether there is a prevailing culture of misogyny on social media, and whether this is bleeding into the real-life experiences of women. Expect impassioned debate on Twitter – from both sides. #blurredlines
Trending: Louie
Beloved comic Louis CK is back with a fourth season of his self-titled sitcom, which premiered a couple of days ago in the US and airs here tonight on Fox at 11pm. It's already won rave reviews across the water, and brings the quirky but worryingly incisive comedy into dreamlike territory. If you don't watch it, you won't get the references…
Or switch over for…
The Zoo (RTÉ One, 7pm) Baby monkeys are born tonight. Baby monkeys!
Blood Rising (RTÉ One, 10.45pm) Unusual documentary tracking the city of Juarez – Mexico's murder capital – and the work there of Irish artist Brian Maguire.
Des Bishop: Breaking China (RTÉ One, 10.15pm) The comedian continues his well-regarded trip around Chinese culture.
Posh Pawn (Channel 4, 8pm) Rich people selling their possessions. What's not to like?
Tonight With Vincent Browne (TV3, 11pm) In the wake of Shatter's resignation and the appointment of Frances Fitzgerald, tonight's show ought to be a live one.