Every lunchtime, DailyEdge.ie rounds up the TV shows that you'll be tweeting about tonight and talking about tomorrow.

The Longford Phoenix (RTÉ One, 6.30pm)
On Christmas morning in 2009, the people of Longford awoke to the news that their beloved St Mel's Cathedral had been gutted by fire overnight. It finally re-opened this year on Christmas Eve. This documentary charts the five-year journey to restore the beautiful building to its former glory. #longfordphoenix
Charlie Brooker's 2014 Wipe (BBC2, 10pm)
From ISIS to Dapper Laughs to ice bucket challenges, the perennially cynical Charlie Brooker is back to remind us just why 2014 was sh*t. Even the good parts were sh*t. Believe it. #2014wipe
Come Dine With Me: Christmas Special (Channel 4, 7.05pm)
It's Christmas, so Come Dine With Me has roped in some 'celebs' to cook elaborate meals, but more importantly, squabble with each other. Happy Mondays singer Shaun Ryder, ex-Coronation Streeter Helen Flanagan, radio host Kirsten O'Brien and TV presenter Mark Dolan are up to bat. #comedinewithme

All the fillums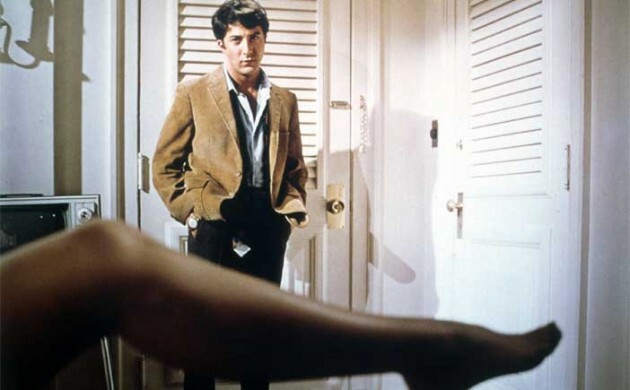 CinemaRetro CinemaRetro
Harry Potter and the Deathly Hallows Part 2 (UTV, 8pm)
The Adjustment Bureau (RTÉ2, 9pm)
Burn After Reading (TG4, 9.30pm)
The Look of Love (Channel 4, 10.20pm)
Leap Year (RTÉ One, 10.45pm)
American Gangster (UTV, 11.15pm)
Me, Myself & Irene (RTÉ2, 12.25am)
The Graduate (RTÉ One, 12.35am)

Or switch over for…
Callan Kicks the Year

(RTÉ2, 9.30pm) Comedian Oliver Callan looks back on the year that was.

Garth Brooks: What Went Wrong? (TV3, 11.10pm) Will we be asking ourselves this question until the end of time? Probably.
David Blaine: Real or Magic (RTÉ2, 7.50pm) They're not tricks, Michael. They're illusions.
Mapp and Lucia (BBC1, 9pm) Drama based on the EF Benson novels.
Falling For A Dancer (TV3, 9pm) Second part of the drama, starring Liam Cunningham and Colin Farrell.