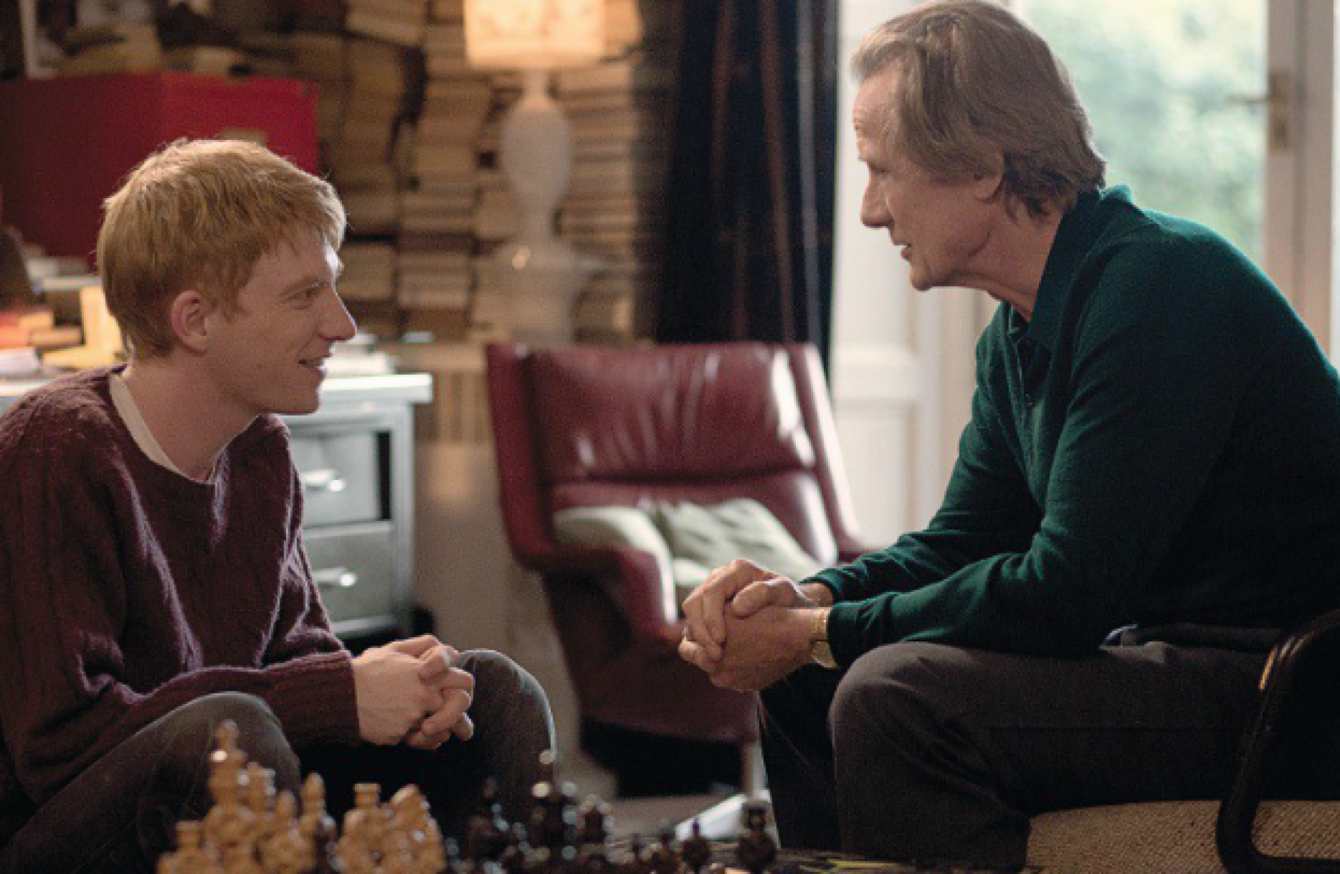 DailyEdge.ie rounds up the TV shows that you'll be tweeting about tonight and talking about tomorrow. 
About Time (Film4, 6.40pm)
It's not strictly a Christmas film, but Richard Curtis's romantic/fantasy comedy About Time ticks a lot of the festive boxes – and it's an emotional rollercoaster to boot. It also stars Domhnall Gleeson, Rachel McAdams and Bill Nighy, so you can't go wrong.
The Apprentice (BBC One, 9.00pm)
The final five contestants are summoned to Sugar's head offices for a series of tough interviews. This is always the episode where all the candidate's bullshit gets called out by the insanely harsh interviewers. Good luck, everyone.
James Joyce: A Shout In The Street (RTÉ One, 9.35pm)
Anjelica Huston tells the story of the extraordinary life and work of writer James Joyce, regarded as one of the most influential and important authors of the 20th century.

Everyone's talking about... Jimmy Kimmel brought his baby Billy on to his show after his heart surgery
And it was a really emotional watch:
Source: Jimmy Kimmel Live/YouTube
Billy's rare congenital heart condition has become a focal point for Kimmel's campaigning on the US healthcare system.

Or flick over for...
The Secret Life of the Zoo (Channel 4, 8.00pm) The zebras have a newcomer to their herd, and he's looking for a fight. 

You Should Really See a Doctor (RTÉ One, 8.30pm) The pop-up clinic continues to... pop-up.
Vanished by the Lake (Channel 4, 10.00pm) Brand new French detective series.
Peaky Blinders (BBC Two, 9.00pm) If you've been following along, you're not going to miss this.
DailyEdge is on Instagram!