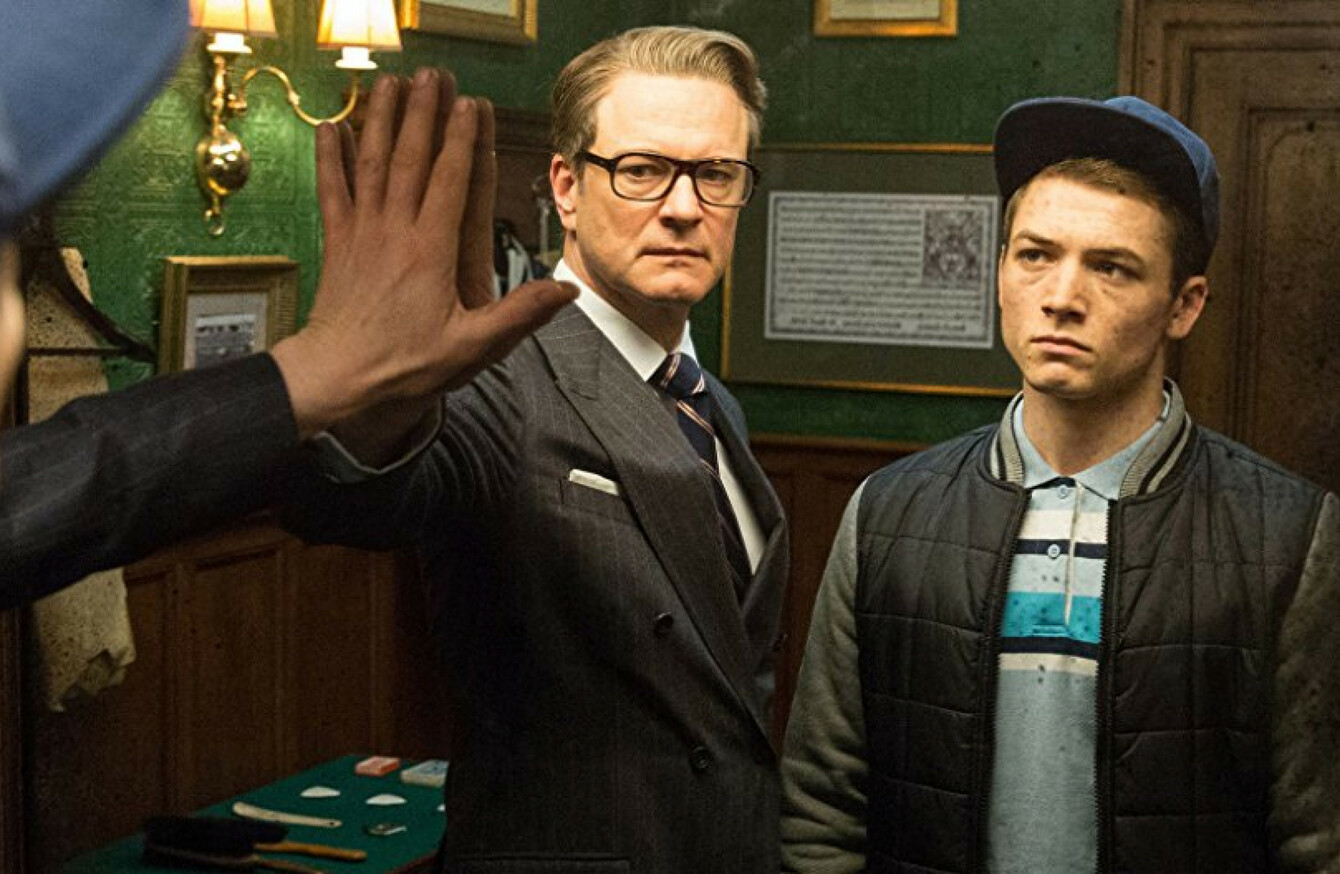 DailyEdge.ie rounds up the TV shows that you'll be tweeting about tonight and talking about tomorrow. 
Kingsman: the Secret Service (Film4, 9pm)
A "streetwise" teenager is taken under the wing of his dead father's old colleague, an agent working for a super-secret spy organisation. Will the youngster take after his da by proving useful during a battle against a twisted, hi-tech genius? Enjoyable action comedy based on a comic book, starring Colin Firth, Taron Egerton and Samuel L Jackson.
This Crowded House (RTÉ 2, 9.30pm)
Episode three of Brendan Courtney's series that follows the not-so-unusual phenomenon of Irish adults in their 20s and 30s who are living at home with their parents. Tonight, Brendan visits 33-year-old Ciaran and 26-year-old Niamh, living with their parents and hoping to move out on their own soon.
Mr Mercedes (RTÉ One, 10.30pm)
The series finale of the thrilling TV series based on the novel of the same name by Stephen King, starring our very own Brendan Gleeson. When another murder victim is discovered, suspicions about Brady are confirmed, and Hodges fears for the safety of those he loves. If you've been following along for the whole series, this is a must watch.
Everybody's talking about: Veteran US broadcaster Charlie Rose has been suspended over sexual harassment allegations
A bombshell Washington Post report last night revealed that eight women have accused him of years of sexual harassment and unwanted advances.
Public broadcaster PBS moved to suspend distribution of the Charlie Rose show. CBS, where Rose co-hosts CBS This Morning and is a contributing correspondent for 60 Minutes, followed suit.
Rose released this statement on Twitter in response:
Or flick over for…
Live UEFA Champions League (TV3, 7.30pm) Live coverage of Sevilla vs Liverpool (Kick-off 7.45pm).
I'm a Celebrity Get Me Out of Here! (3e, 9pm) Updates from day three down under.
The Truth About Muslim Marriage (Channel 4, 10pm) Myriam Francois presents the results of a survey which reveals many Muslim women in Britain are unaware that their religious marriages are not recognised in British law.
Creedon's Wild Atlantic Way (RTÉ 2, 7pm) John Creedon goes on a road trip along the famous 2,500km Wild Atlantic Way out west.
Grand Designs: House of the Year (Channel 4, 9pm) Decent gaffs.