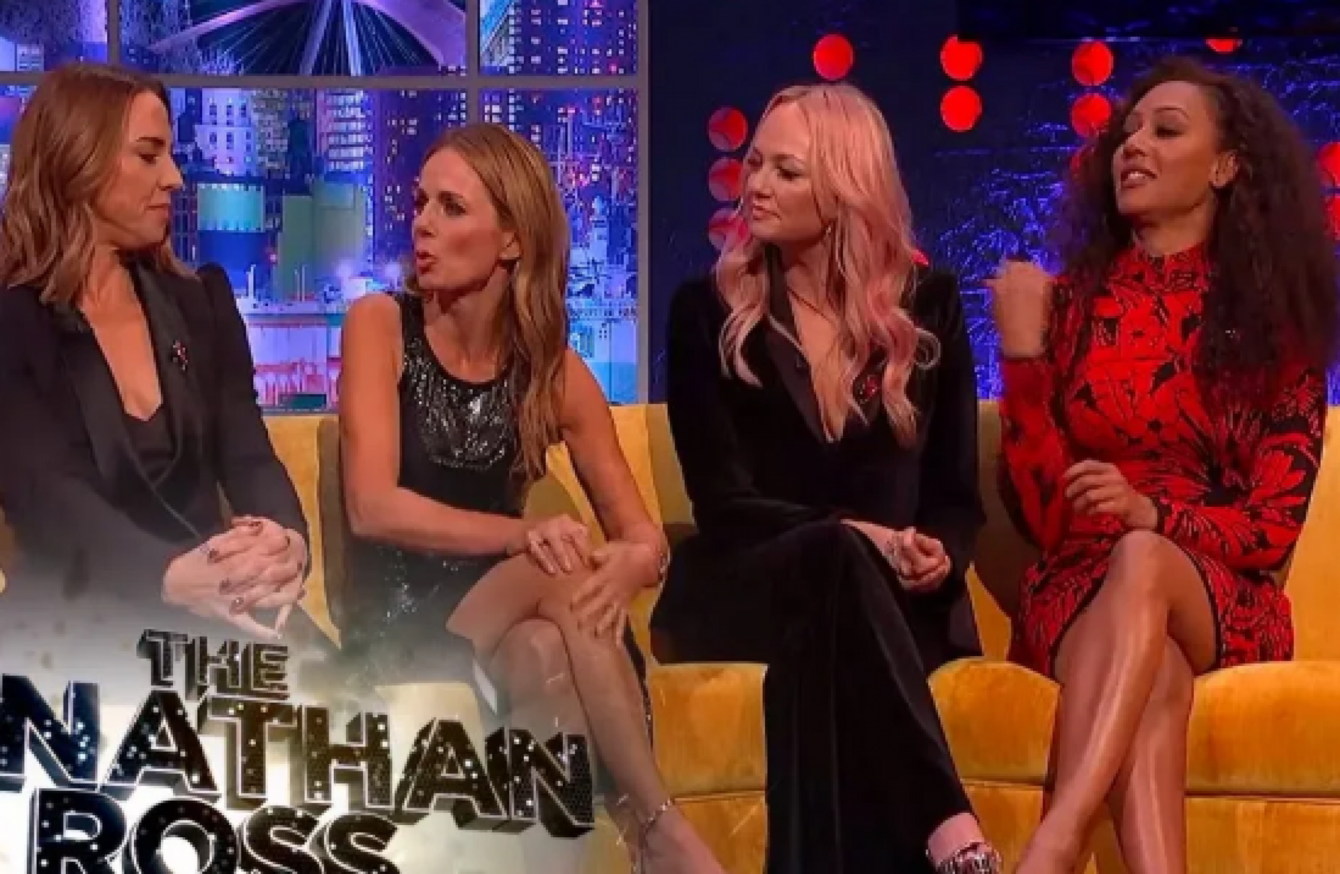 DailyEdge.ie rounds up the TV shows that you'll be tweeting and talking about this weekend.
Saturday 
Shrek the Third (RTE 1, 6.35pm) Check in with Shrek and the Shrek babies. You're never too old. 
Invictus (RTE 2, 9pm) After 27 years in prison, Nelson Mandela attempts to unite a racially divided South Africa during his presidency. By championing the rugby team, he encourages black South Africans to support the predominately white Springboks in the run up to the 1995 World Cup. 
The Jonathan Ross Show (Virgin Media Two, 11.15pm) Get THIS. The Spice Girls are joining Jonathan to discuss their upcoming tour. Not that it matters, but alongside them, there will be appearances from John Bishop, Novac Djokovic, Kylie Minogue, and Jack Savoretti.  
Sunday 
The Presidential Inauguration (RTE 1, 6.01pm) A special six one report on the day's inauguration. 
Taken Down (RTE 1, 9.30pm) The new Irish crime drama continues, and it was quite good last week so catch up now. 
Rio (e4, 6.40pm) If you want something a bit more lighthearted, watch this animated story about a bird taken to Brazil by his owner in an attempt to save his species. 
Or flick over for… 
Saturday
The Ray D'Arcy Show (RTE 1, 9.45pm) Guests and discussion with the usual. 
Sleeping With the Enemy (RTE 2, 12am) Thriller in which a woman who has been abused by her husband fakes her own death and lives with a new identity. 
Ireland v Argentina (RTE 2, 5.30pm) The rugby, so get a pint in hand before kick off at 6.30pm.
Strictly Come Dancing (BBC 1, 7pm) For those who like less rugby, more dancing. 
I, Robot (Channel 4, 10.15pm) Futuristic thriller about robots taking over the world. 
Sunday
The Wolverine (e4, 9.30pm) Really, there is a superhero movie on every day, isn't there? 
X Factor results (Virgin Media One, 8.30pm) Let's hope they don't mess it up this time. 
Ireland's Fittest Family (RTE 1, 7.30pm) Sit back and what this in the horrors with your Sunday evening Chinese. 
DailyEdge is on Instagram!