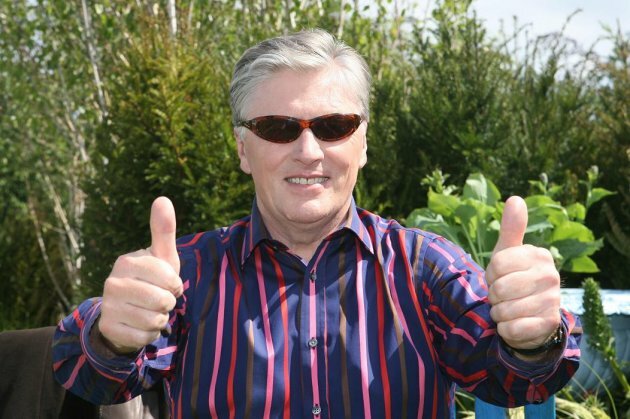 Pat Kenny showing his badness (Photocall Ireland)
EVERY WEEKDAY MORNING, the Daily Edge rounds up the best of the day's celebrity dirt – from the top to the very bottom. Here's The Dredge.
#TWINKLE: Panto duchess Twink has revealed a secret, burning desire for none other than Montrose heartthrob Pat Kenny.
She said it's Pat's "badness" that makes him so darn hot. Asked who she'd like to spend a night of passion with, she said: "For badness I would have to say Pat Kenny. Mmhmmm mmm mmm. I think he is very steamy." (Irish Sun, Irish Daily Mirror).
#ROYAL BABY: Celebrities have been eager to congratulate Wills and Kate over the Royal Baby News. But Cheryl Cole, for one, seems a bit confused. It's not you that's having the baby, Cheryl:

Meanwhile, the 'creepiest royal expert' award goes to former Diana biographer Andrew Morton, who writes:
There is the delicious possibility that they'll name the baby Diana, should it turn out to be a girl.
Ew. (Celebuzz)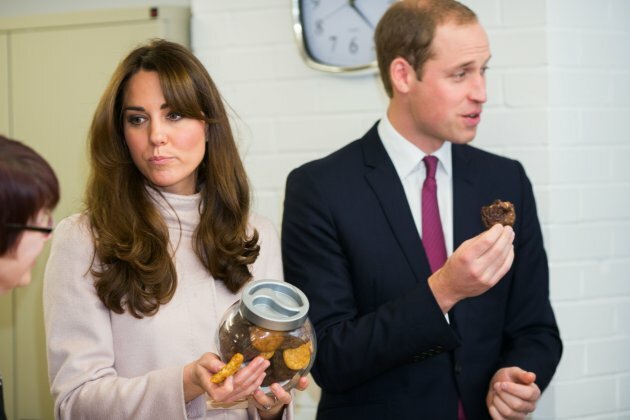 Please don't name your child Diana. For its own sake. (Paul Rogers/The Times/PA Wire)
#BROWNED OFF: Chris Brown played the O2 in Dublin last night, before immediately fleeing the country. There had been speculation that Rihanna would tag along for the show. But she didn't – he brought his ma instead. Morto for him. (Irish Independent)
Also, look at the hat he wore: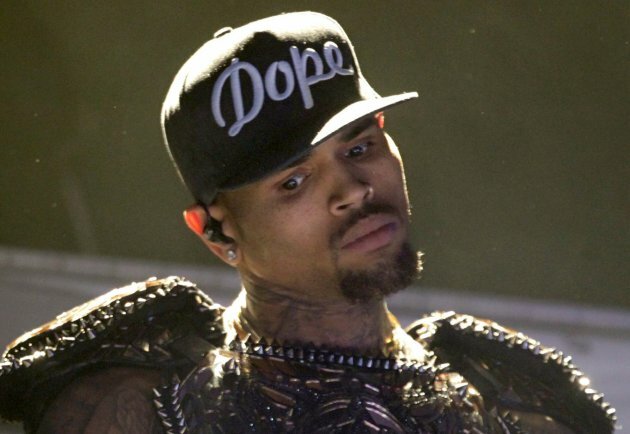 He probably thinks this means something different. (Photocall Ireland)
#DR JOHN: Hollywood's favourite funny dancer John Travolta has revealed that he has healing powers, thanks to Scientology. A guy had a broken ankle, so J-Trav stepped up to the plate with some mysterious Scientology procedures:
"People were standing around watching as I did them. You could actually see him confronting the pain and after a while he looked up at me and said 'I feel better' [...] He had gotten noticeably better and I was chomping at the bit for more."
Please don't make us imagine John Travolta chomping at the bit. (Celebuzz)
John Travolta, chomping at the bit (Michael Sohn/AP)
And the rest of the day's dirt…
For more, follow @dailyedge on Twitter and like The Daily Edge on Facebook.