FACEBOOK PAGE RARE Irish Stuff recently posted a story about a couple of Irish boys who ran off to New York, and it's blowing up the net.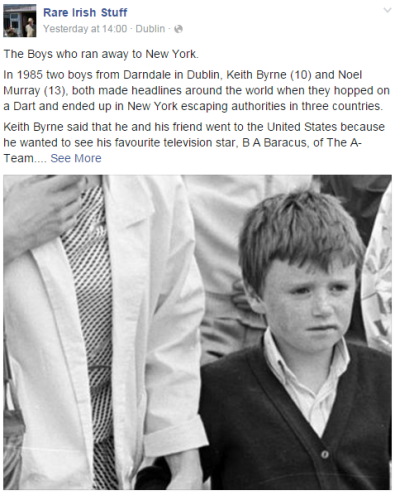 Rare Irish Stuff, Dermot O'Shea, RTE Keith Byrne with his mother, Theresa, at Coolock Garda Station, 1985. Rare Irish Stuff, Dermot O'Shea, RTE
The story tells the tale of two Darndale boys in 1985 and their escape to the big apple without being detected. Keith Byrne, 10, and Noel Murray, 13, made headlines when they hopped on a Dart and dodged authorities in three countries to make it to New York.
The post, a retelling of an Irish Times article by Alison Healy, documents the boys' journey when Keith said he wanted to see his favourite TV star, B A Baracus from the A Team.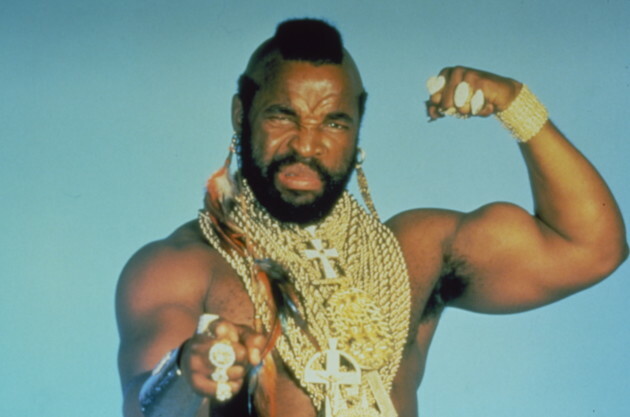 When his mammy said 'don't go far, your dinner's nearly ready', he said he wouldn't.
Lies. The pair got the Dart down as far as Dun Laoghaire and managed to wrangle their way on the ferry to Holyhead, where they managed to sneak on the train to London and on an Air India flight to New York.
RTE Keith Byrne now. RTE
The only got caught when they left JFK and asked a cop which way was it 'to town'. The lads made headlines all over the world. Keith Byrne is now 40, Noel is 43, and they both live in Darndale.
Since it was posted yesterday, the amazing story has been liked over 27,000 times, and shared over 11,000, with people commending the lads for their big adventure.



You can listen to the entire Radio 1 documentary here.