ALL TOGETHER NOW, Ireland's newest festival, is sure to be a phenomenal hit next weekend.
Taking place in the 3,000-acre Curraghmore Estate in Waterford, there will be something for everyone across the ten stages of music, spoken word, theatre, debate, comedy, art and workshops.
We've curated a spotify playlist of the must-see acts, with this article mapping out what is certain to be the stand-out moments of music.
1. Thundercat – Them Changes
Brainfeeder / YouTube
You will not find a funkier summer choon than Thundercat's Them Changes. After hearing this song live at Barcelona's Primavera Sound music festival I had a bop in my step that lasted all night. If a first-handed account of how awesome this song is doesn't convince you, then take Pitchfork's review of the song:
'[Thunercat's Stephen Bruner] stares bald-faced into deep melancholy and then drops globs of dope bass shit on top'.
Hear that? 'Globs of dope bass shit'
2. First Aid Kit – My Silver Lining
FirstAidKitVEVO / YouTube
Swedish folk duo and sister Klara and Johanna Söderberg are ethereally enchanting and the ideal band to go see in the middle of the Irish countryside. With 86 million listens on Spotify 'My Silver Lining' is far and away their most popular song. The song evokes the all too familiar sense of wanting to take charge of your life, but not knowing what direction you really want.
I don't want to wait anymore I'm tired of looking for answers.Take me some place where there's music and there's laughter
Ah, has any opening two lines conveyed more our millennial indecision and the desire to be distracted from being an adult?
3. Fleet Foxes – Mykonos
Sub Pop / YouTube
The honeyed harmonies of the first half of Fleet Foxes' Mykonos will transport you above your hangover, to a blissful land where there is no pain, no suffering and certainly no next-day fear, whilst the second part will give you the strength to carry on to a bright and bold new future.
4. Villagers – Courage
VillagersVEVO / YouTube
Dún Laoghaire indie-folk band Villagers, led by the fantastic Conor J O'Brien, will be sure to hit a sweet spot in your soul. A festival is a test of endurance for the sesh, and whilst most Irish people have been preparing and equipped their whole lives for festival world (I mean, most of our first experiences of alcohol is necking a naggin in a car park or GAA pitch), you will still need 'courage' to get your through the slog of the three days.
5. Nils Frahm – Sunson
I almost don't want to share a song with you of Mr. Frahm's and instead vigorously encourage you to see him: You will not be disappointed going in to see him with zero expectations.
Ehsan Ahmadizadeh / YouTube
My own experience of him was that my friend said 'He is a purveyor of thinking man's computer music'. This instantly made me roll my eyes as as I have an aversion to the phrase 'thinking man's ____', and I also don't listen to Electric Dance Music, preferring it only on nights out with friends. At Primavera this year, the majority of our group wanted to go see him so I followed the crowd with nothing else on at 1:45am.
I was blown away.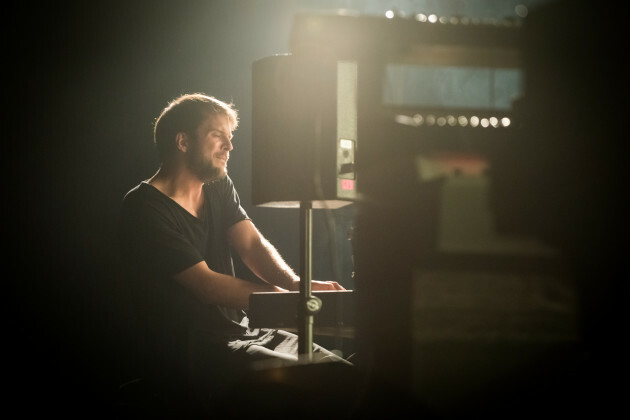 Loona Loona
Speaking to the Irish Times this year, Frahm mystically described his music as follows:
Imagine a crystal, perfectly symmetrical, next to a pile of dried leaves. If you walk through the forest and everything is random and green but inside that forest you see a diamond; something in our brains is really attracted to that. As human beings, we detect symmetrical things. I think this is why I make the music that I make; I'm walking through a pile of bright cosmic dust, trying to make symmetrical diamonds out of it
In a less cryptically meditative description, Frahm is a classically trained pianist who has crossed over to the EDM world. Unmissable.
6. Kelela – LMK
KelelaVEVO / YouTube
Kelela's  electro-R&B sound is perfect for a bop and LMK (short for Let Me Know) is the perfect anthem for the empowered bustle-using repeal festival go-er. Kelela wants her potential lover to just 'let her know' if he's down for a fling with her and not play games.
7. Talos – Concentrate
Talos / YouTube
Picture the scene: It's June 2016, Barack Obama is still the leader of the free world and Brexit was 6 days away from happening and I'm a Body & Soul virgin. It was my first trip away from my baby, who had been born in February. After pumping and dumping my breastmilk, myself and my boyfriend enter the festival gates. We reach our friend's at the main stage and are drawn to the swelling sound that radiates from the stage
The song begins with spell-binding lyrics…
I set a fire to the moon's shape.

We are just shadows in the cascades of history.
But the hairs on your neck will gradually begin to rise as the song sails onwards, and your heart will feel like it's full to the brim with butterbeer when Cork man Eoin French ghost-like sings the chorus:
I feel free in time Fall depths with me miles apart.
Ah, to be in love and be feel hope and fear listening to this song.
There's still some tickets available for All Together Now so snap them up if you're looking for a last minute trip away for the August bank holiday. And if you can't be there in person, there's always our Spotify playlist to listen to.
DailyEdge is on Instagram!