UK RETAILER URBAN Outfitters was forced to take down an 'irresponsible and harmful' photo of a model with a significant 'thigh gap' that they were using to advertise underwear on their website.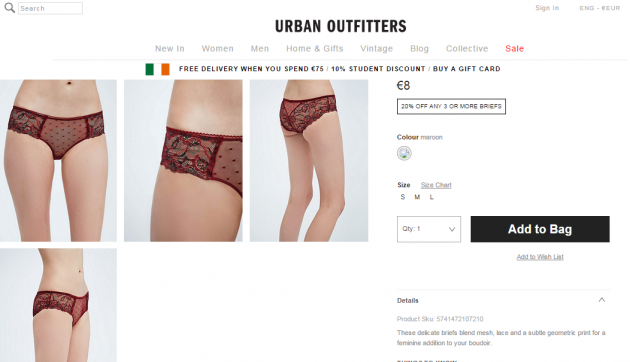 urbanoutfitters urbanoutfitters
The UK's Advertising Standards Authority banned the image after receiving complaints from an unnamed source, according to the Daily Mail. The ASA said the complainant believed that the model was "unhealthily thin".
They upheld the complaint, saying that the ad was indeed irresponsible because of the aspirations youths associated with the brand.
The ASA considered that the model was very thin, and noted, in particular, that there was a significant gap between the model's thighs, and that her thighs and knees were a similar width. We considered that the model looked underweight in the picture.

We understood that Urban Outfitters' target market was young people and considered that using a noticeably underweight model was likely to impress upon that audience that the image was representative of the people who might wear Urban Outfitters' clothing, and as being something to aspire to.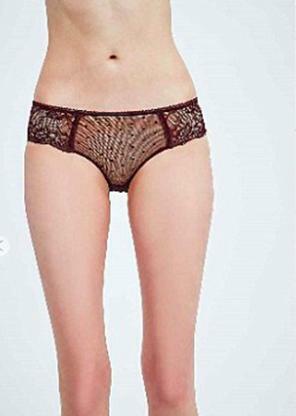 The website now displays this photo: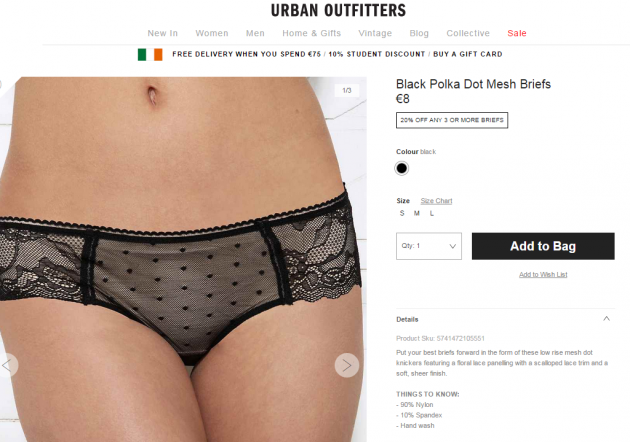 urbanoutfitters urbanoutfitters
But some similar photos remain on the company's catalogue.
urbanoutfitters urbanoutfitters
Urban Outfitter's defence was that using such models and images is "common practice in the underwear industry" and that the model in question was from a reputable agency and had a "naturally tall and slim physique".
They also "did not believe she was underweight and provided a copy of her agency profile, other photographs of the model and a list of clients for whom she had posed".
UK Minister for Women and Equalities Jo Swinson–a campaigner for body confidence–said in a statement,
Given the worrying rates of eating disorders especially among young people, I applaud the Advertising Standards Authority for encouraging positive body image, and for taking steps to ensure that retailers comply with this.