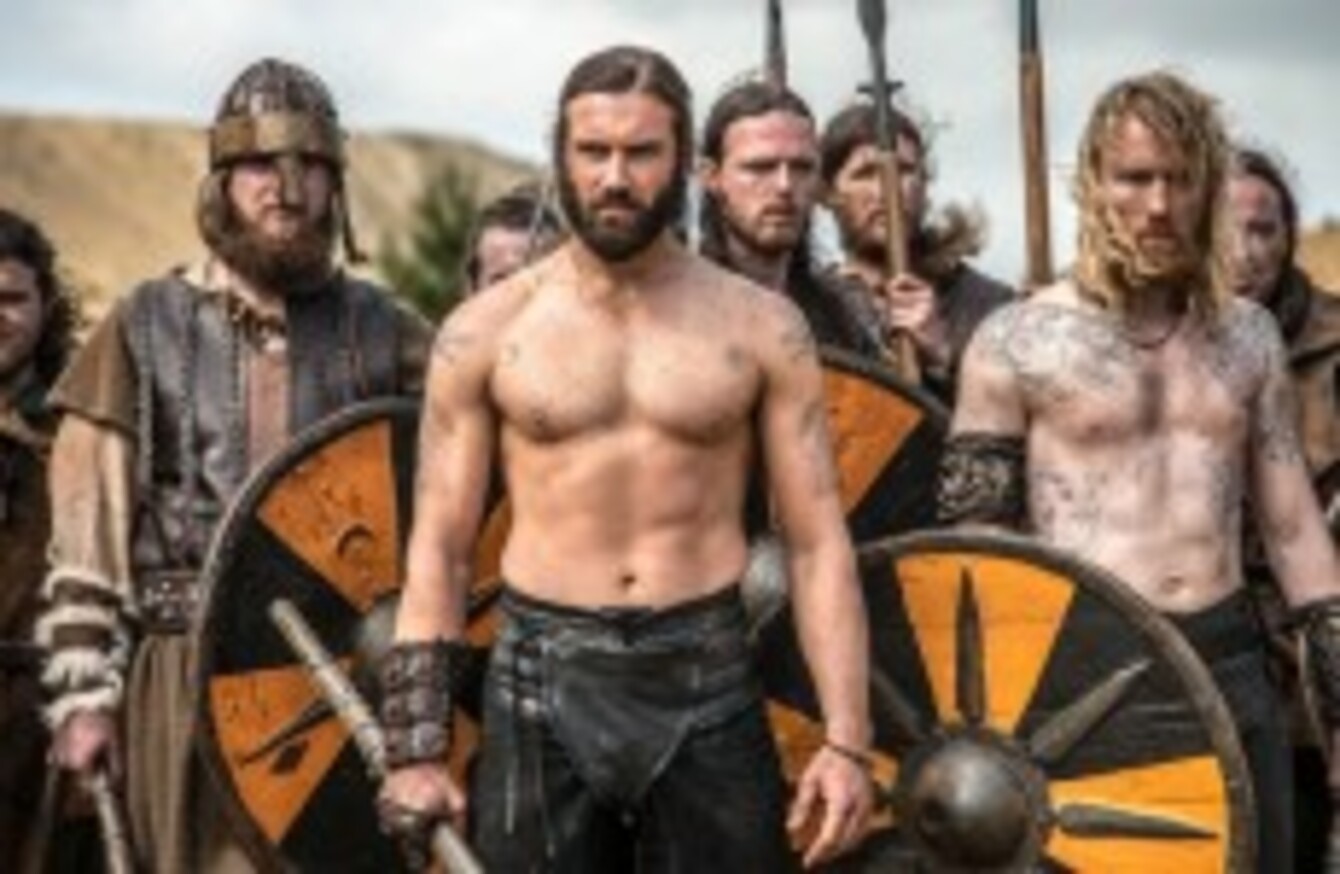 DO YOU EVER find yourself watching the telly and think, "I could do that"? Well, today might just be your lucky day as the people behind TV show Vikings have put out a call for thousands of Irish extras.
The historical epic is due to start shooting in Ireland in mid-April and the team are on the hunt for a lot of extras.
According to the Facebook page, the team require 8,000 extras for the season.
Extras co-ordinator Stephen Kirk told DailyEdge.ie that the range of extras they are looking for is "huge", but clarified that the 8,000 extras will not be required for one scene, but rather over the course of the entire sixteen-episode shoot.
We start filming in the last week of April and shoot through the end of December, and some days are going to be heavy.
He explained that certain extras might end up getting loads of work out of it, while others might not be so lucky.
Some people get loads of work out of it, but you might also end up getting killed in a battle scene.
So, who should come along?
Kirk explains that the production is seeking adults of all ethnic backgrounds, as well as "sporty types".
Hipsters, you're in luck, as guys with long hair and beards are in demand. Meanwhile, women with natural hair colour are sought after and those with "punk or offbeat hairstyles" are most welcome.
The Irish-Canadian series, which airs on RTÉ,  is entering its fourth season and will once again film in Wicklow.
Kirk told DailyEdge.ie that filming will primarily take place in Ashford Studios, as well as in other parts of Co. Wicklow and Co. Dublin. The show has previously shot in the likes of Glendalough, Powerscourt and Killruddery House.
There will be three public casting calls held later this month, two in Dublin and one in Wicklow. Further information on those can be found here.
If you're thinking of popping along, be sure to get there early as the queues can get a little long…