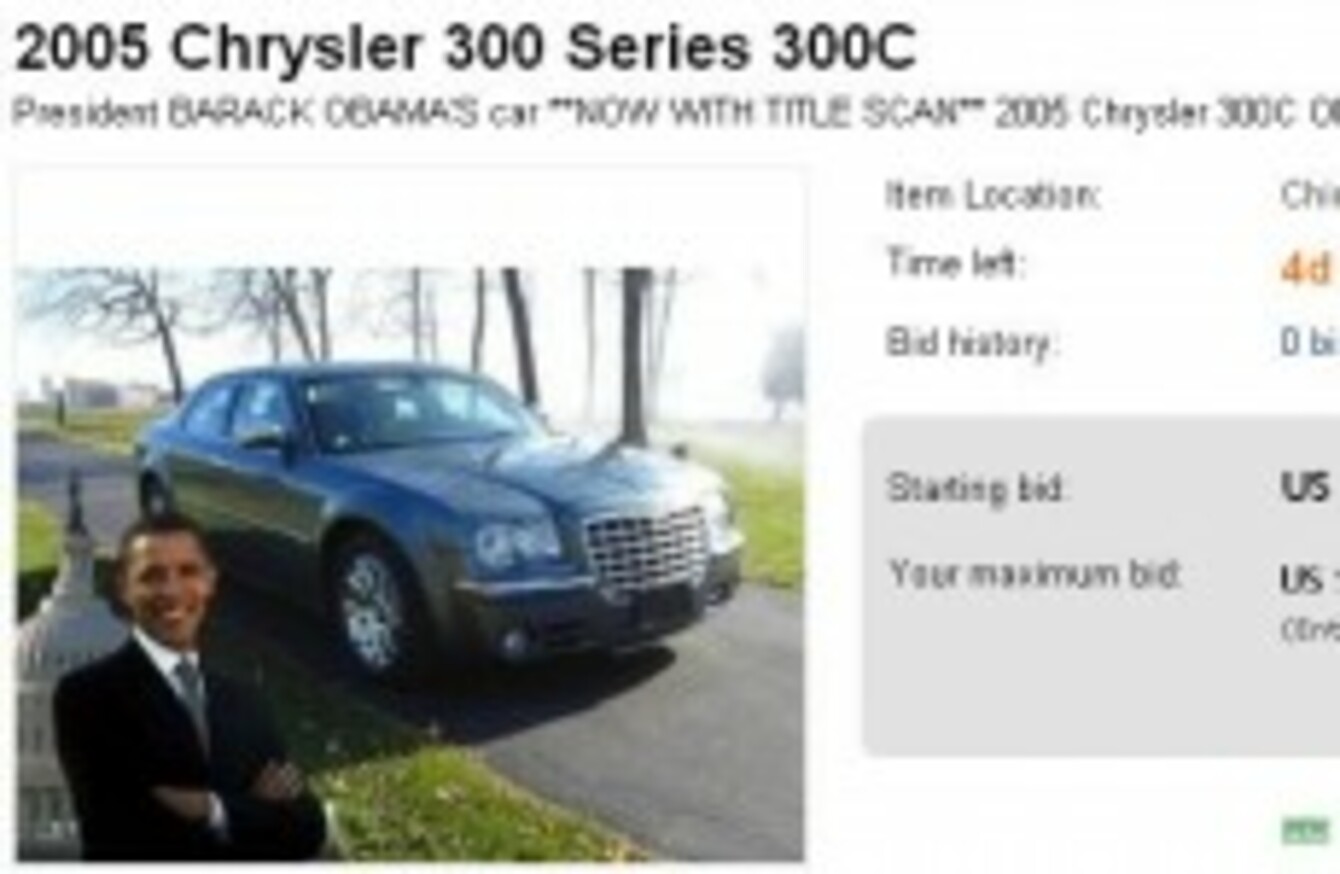 A screen grab from the listing
Image: eBay
A screen grab from the listing
Image: eBay
WHAT HAPPENS TO your old car when you become President of the United States? Well, if you're Barack Obama, the answer seems to be: it goes up on eBay.
But you'll need some serious money to be in the running for Obama's old wheels – bidding starts at a cool one million dollars.
This seller claims to have Obama's old Chrysler 300c, which the then-Senator used between 2004 and 2007. We guess the President doesn't need it any more, what with his fleet of armoured limousines (not to mention Air Force One).
They've even posted a copy of the vehicle registration – which does indeed appear to show the car in the name of "Barack H Obama".
And in fairness to the President, he seems to have kept the thing in pretty good nick, despite apparently putting in 19,000 miles on the road. It comes in a presidential dark grey, with a nearly six-litre V8 engine.
Some bad news though – you'll need to get it shipped from Chicago if you win, and the full payment of a million dollars or more is due within ten days. Happy bidding!