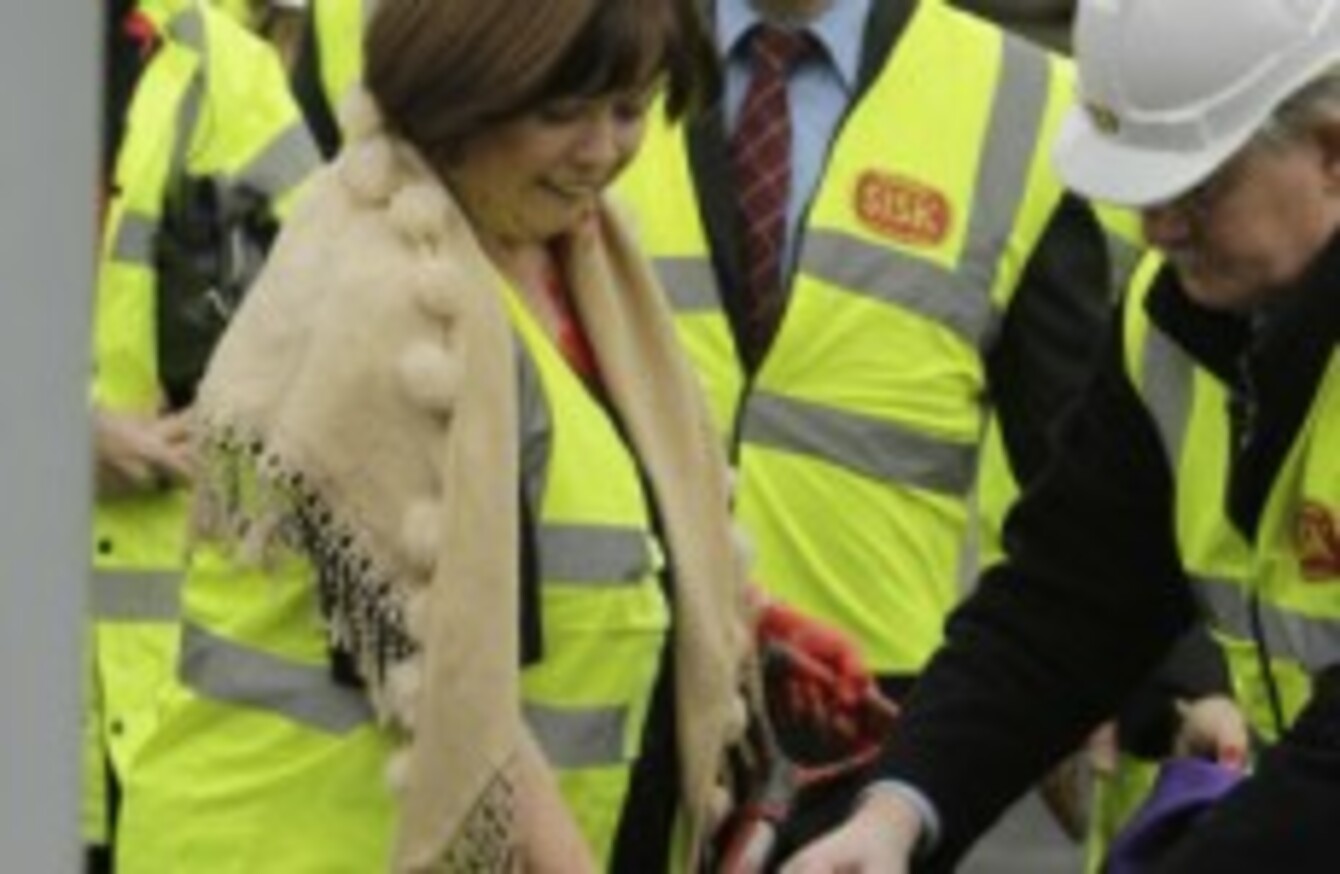 Image: Niall Carson/PA Wire/Press Association Images
Image: Niall Carson/PA Wire/Press Association Images
AFTER MARY HARNEY was attacked with red paint on Monday morning, the health minister pressed ahead with a planned event to turn the sod on a new health centre in Ballyfermot.
The resulting photos led to a spate of jokes and puns at the minister's expense.
Should she have gone ahead with the event? These PR  give their verdict:
I would have advised the Minister to continue. Any person in such a position of public office must follow through on their mandate and agenda with conviction, notwithstanding that others might not agree.

To do anything else would have acceded to a form of bullying and violent protest that would open a dangerous precedent and would be a worrying statement. To all of us.
Padraig McKeon, Director, Drury Communications
I think from a PR perspective the Minister did the right thing to continue with the planned event. To walk away from the event when images had already been captured by the assembled  media would have been pointless.

In choosing to continue with her official duties, the Minister showed resolve and despite her obvious embarrassment she got 'stuck in'. I think her decision to continue was the right one and resulted in a lot of public sympathy for her – even from some of her most ardent critics.
Gráinne O'Brien, Account Director, Murray Consultants
My view is simple: Mary Harney was right to continue with the event. Right to maintain her composure. And right in the tone of her response.
Martin Mackin, Director, Q4PR