Every Irish millennial probably became acquainted with Audrey Hepburn on Bebo.
Paramount Pictures Paramount Pictures
Cringe.
Quotes of Hepburn's, or at least attributed to her, superimposed over photos from her career-defining role of Holly Golighty from Breakfast at Tiffany's, were all over any self-respecting teenager's Bebo page.
Breakfast in Tiffany is an enduring popular film, which is consistently referenced throughout pop culture, making Hepburn a lasting icon of the 20th century.
Source: Warner Bros
However, there's much more to admire of Audrey than one role.
She starred in many successful films during Hollywood's Golden Age of cinema, including Sabrina and My Fair Lady, and is one of only 12 people who have won an Academy, Emmy, Grammy and Tony Awards.
In later life, Hepburn forged a successful career as a humanitarian. She was awarded the Presidential Medal of Freedom in recognition of her work as a UNICEF Goodwill Ambassador in December 1992, before her untimely death one month later, at the age of 63 in 1993.
Successful American actress, then internationally acclaimed humanitarian?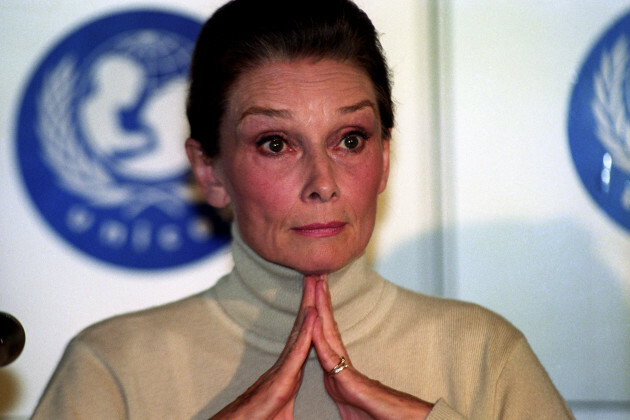 PA Archive / PA Images PA Archive / PA Images / PA Images
Sounds familiar to another famous face in the media at the moment...
Piovanotto Marco / ABACA Piovanotto Marco / ABACA / ABACA
Enter Stage Right...Meghan Markle, now the Duchess of Sussex.
It's clear to see how Meghan could draw a lot of inspiration by the life of Audrey Hepburn. But was her wedding dress also inspired by Audrey?
Hepburn was also known as a major style icon, thanks to being a muse for Hubert de Givenchy, the founder of the fashion house of Givenchy. He dressed her throughout her life, along with designing looks for films she starred in, including the LBD that Hepburn wore in Breakfast at Tiffany's.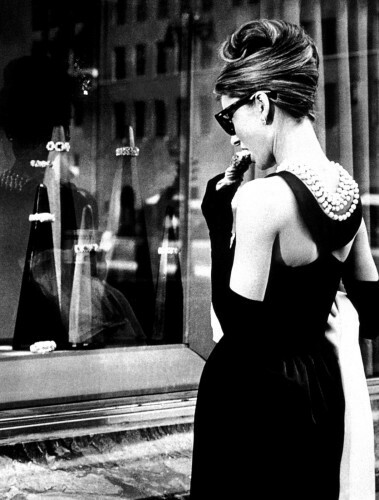 Paramount Pictures Paramount Pictures
One film of Audrey's that you might not be familiar with is Funny Face, a 1957 musical rom-com which she starred in alongside Fred Astaire. Responsible for designing the wedding dress for Hepburn in the movie was Givenchy.
A clean-lined, simple dress featuring a bateau-neck? Hmm... very similar to the wedding dress that Meghan was married in on Saturday.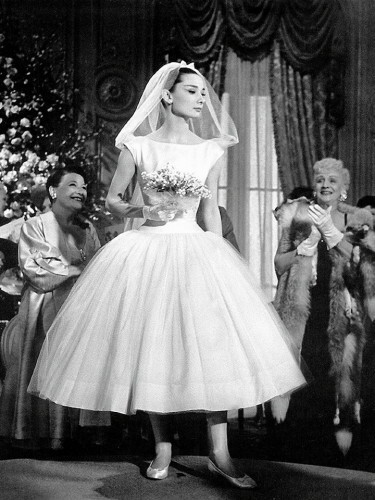 Paramount pictures Paramount pictures
Jane Barlow Jane Barlow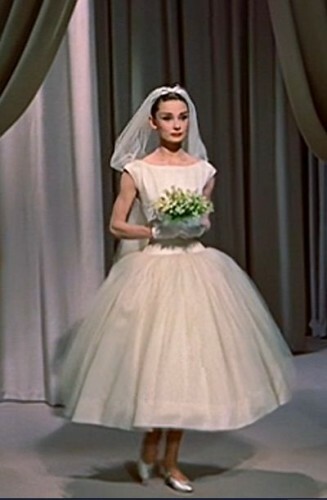 The minimalist look and the snow-white colour of the dress means that both dresses can stand up as classic bridal creations that will always be stylish, and nevertrendy.
Meghan herself in 2016, when speaking of wedding dresses, said:
Classic and simple is the name of the game, perhaps with a modern twist.
The skirt of Audrey's is very 1950s, whilst the A-line of Meghan's is more modern.
There are also similarities between the pair's bridal bouquet.
Pa Images Pa Images
Hepburn's bouquet is a pale, sage green and white... again very similar to the colour scheme of Meghan's bouquet and the colour of the dress that Meghan's mum Doria wore. Both bouquets feature Lily of the Valley as a main component.
Will we be seeing more Audrey Hepburn inspired style from Meghan in the future?
DailyEdge is on Instagram!