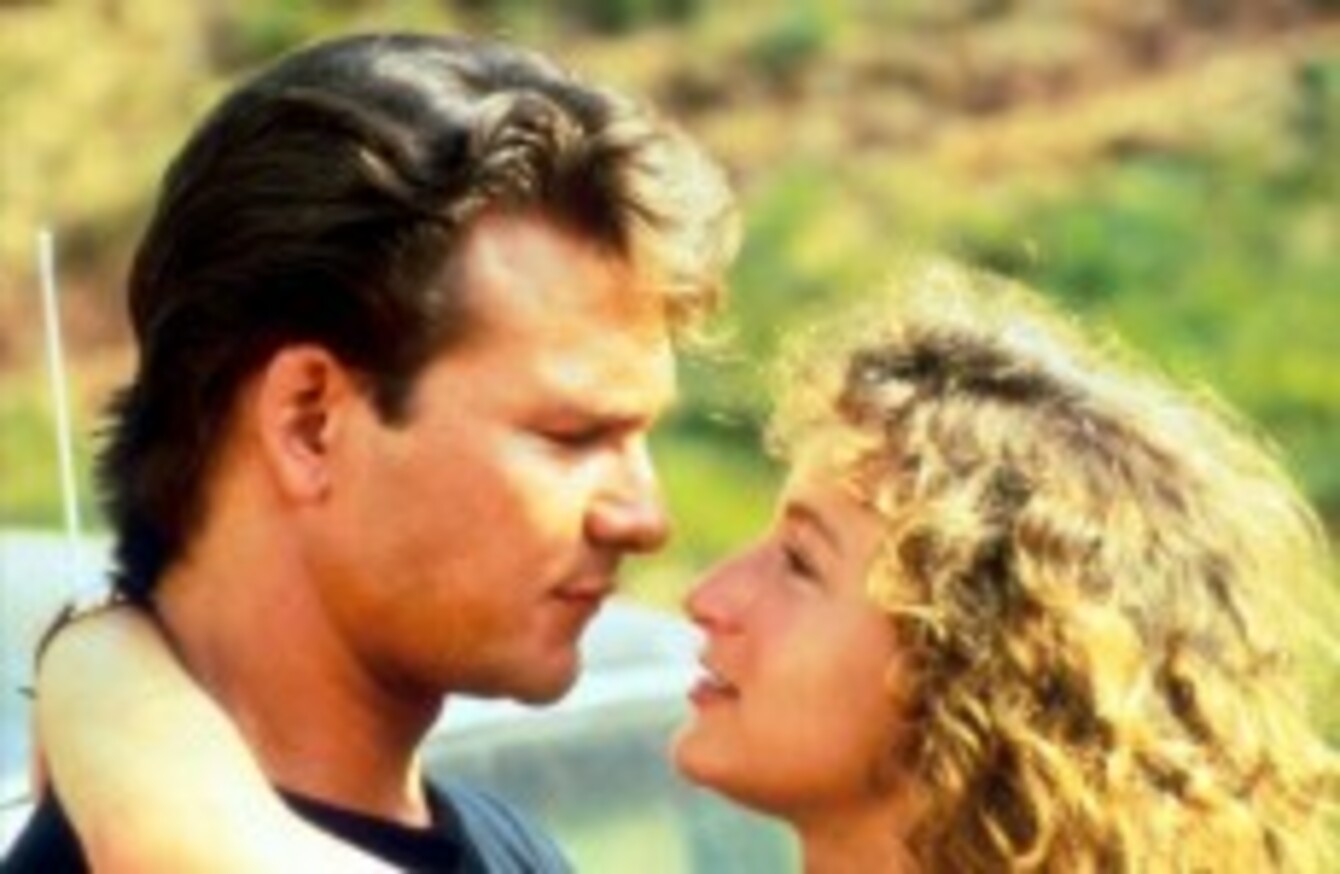 Image: Tophams/Topham Picturepoint/Press Association Images
Image: Tophams/Topham Picturepoint/Press Association Images
'FAME' HAS BEEN re-done and 'Footloose' is on the way, so really it was only a matter of time before a Hollywood studio announced a revamp of the 1987 classic.
Hollywood is reliving the 1980s and Lionsgate studios are the latest to grab onto the trend, taking to the floor with 'Dirty Dancing'.
Dealing with gritty issues, including abortion and female sexuality, the oft-quoted movie exceeded all expectations on its original release. The original cast of Jennifer Grey and Patrick Swayze have had young girls and older women swooning for almost 25 years and Lionsgate is hoping to continue to benefit from the cult phenomenon.
Announcing the new project, the studio said there will be some continuity from the first version as choreographer Kenny Ortega (also of 'High School Musical') has been named as the movie's director.
Lionsgate, which made the original, is also in talks with the movie's screenwriter Eleanor Bergstein to see if she will come on board as a producer.
According to the studio, the new film will pay tribute to the "emotional excitement of first love, the thrills and complexity of sexual awakening, the soul stirring power of dance, and the classic tale of teenage Baby's forbidden romance with Johnny Castle".
The soundtrack to the new film will include songs from the '60s and Oscar-winning hits from the 1987 version, as well as new compositions.
Meanwhile, Irish bookies are already taking bets on who will be the 'new' Frances 'Baby' Houseman and Johnny. Justin Timberlake and Emma Stone are Paddy Power's favourites to take over the mantle from Swayze and Grey.
At 33/1, Harry Potter alumni Daniel Radcliffe and Rupert Grint are outside bets to land the role of the smoldering dance teacher.
For a more recent glimpse of Jennifer Grey, check her out in last year's US Dancing With The Stars finale. She was crowned overall winner of the popular television series.