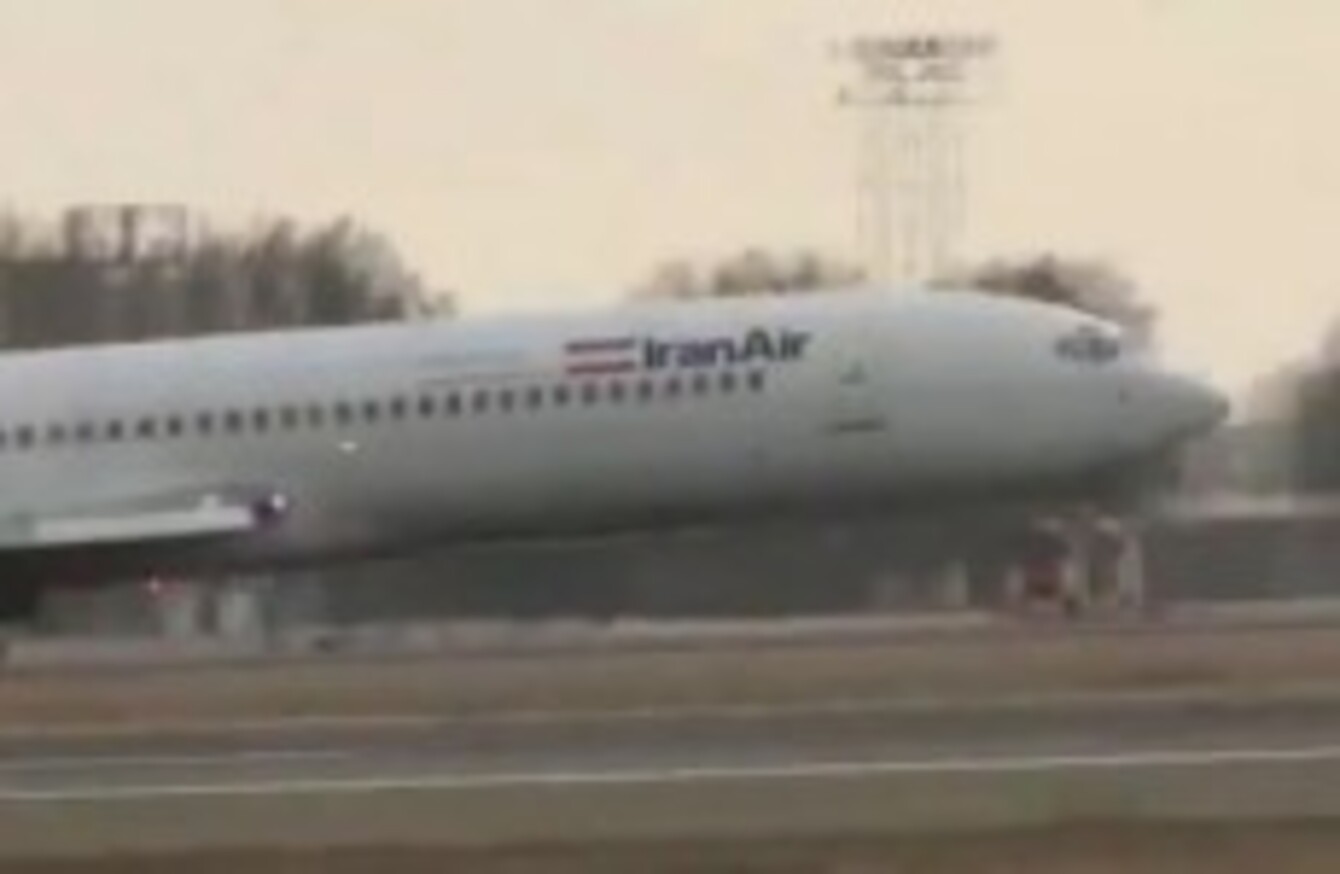 THE PILOT A BOEING 727 carrying 94 passengers and 19 crew managed to land safely at an Iranian airport on Tuesday despite the front wheels failing to drop into position for the landing.
The rear landing gear had opened on the state-owned IranAir plane in preparation for landing at the Tehran airport, but a technical problem meant that the front wheels failed to deploy, Xinhua reports.
As shown in the video below, the pilot managed to keep the front of the aircraft off the ground while bringing the plane down. No injuries were reported and emergency services were on standby at the airport as the plane landed.
(Video via ariubarzan on YouTube)
International sanctions against Iran have prevented the government accessing certain parts for the maintenance of its aircraft fleet and its planes have been involved in a number of serious accidents in recent years.
More than 70 people were killed in an IranAir Boeing 727 crash in northern Iran in January 2011.