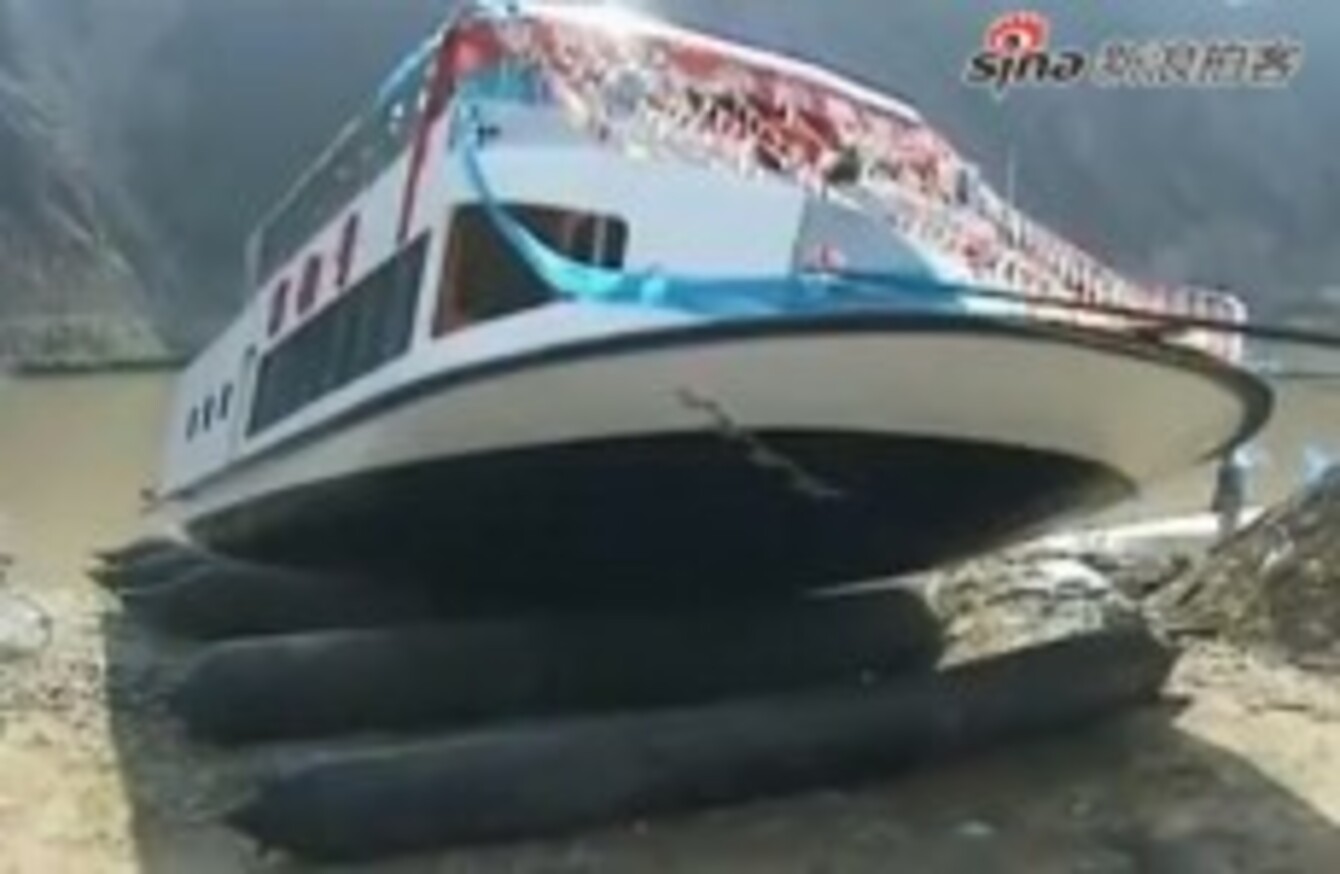 The houseboat just before its launch
Image: YouTube
The houseboat just before its launch
Image: YouTube
WHEN YOU SPEND millions on a custom built yacht, the least you'd expect is for the basics to be taken care of. Like floating.
So you might be disappointed when your luxury houseboat reportedly costing more than than €1.8million was launched – only to sink immediately to the bottom. The SS Jiugang, a 32m river boat, made its maiden voyage of just a few feet on September 29, ChinaSmack reports.
To the sound of fireworks and music, workers pushed it stern-first off the muddy bank and down into the water. But instead of floating away it continued downwards and came to rest on the bottom of the Yellow River, its bow pointing into the air.
Trade Only Today reports that the boat was pulled from the water on October 2 and is now under repair.