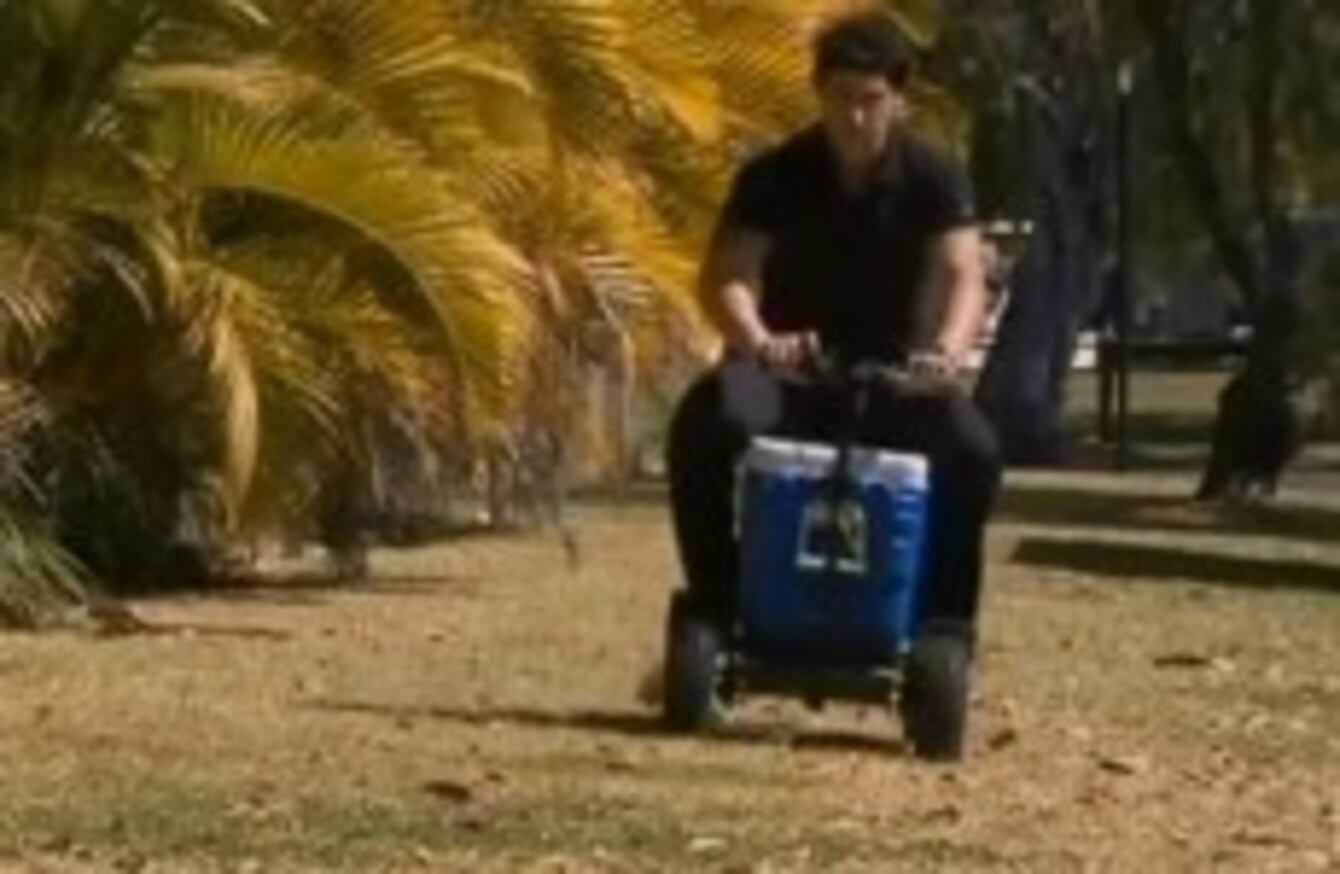 Chris Petrie on his cooler... but not on the road
Image: YouTube
Chris Petrie on his cooler... but not on the road
Image: YouTube
AN AUSTRALIAN MAN has been banned from the roads after being caught drunk in charge of a vehicle – his motorised beer cooler.
Chris Ian Petrie, 23, from Noosa, Queensland bought the novelty device from eBay and assembled it with some friends. They then celebrated with some of its contents before Petrie took it out for a test drive, the Coolum News reports.
However they were stopped by police, who found Petrie travelling at 20kph – the four-stroke cooler's top speed – although he was more than three times over the legal limit for driving, ABC reports. Petrie faced a court in Noosa on Tuesday.
Asked by the judge whether the cooler was "loaded" at the time, Petrie's lawyer told the court it was holding "three cans of Bundaberg rum and coke and some ice", the Herald Sun reports.
The judge said it was an "unfortunate" situation, adding: "If he'd been drunk on a horse he'd have been OK."
Watch Petrie's coolbox in action: