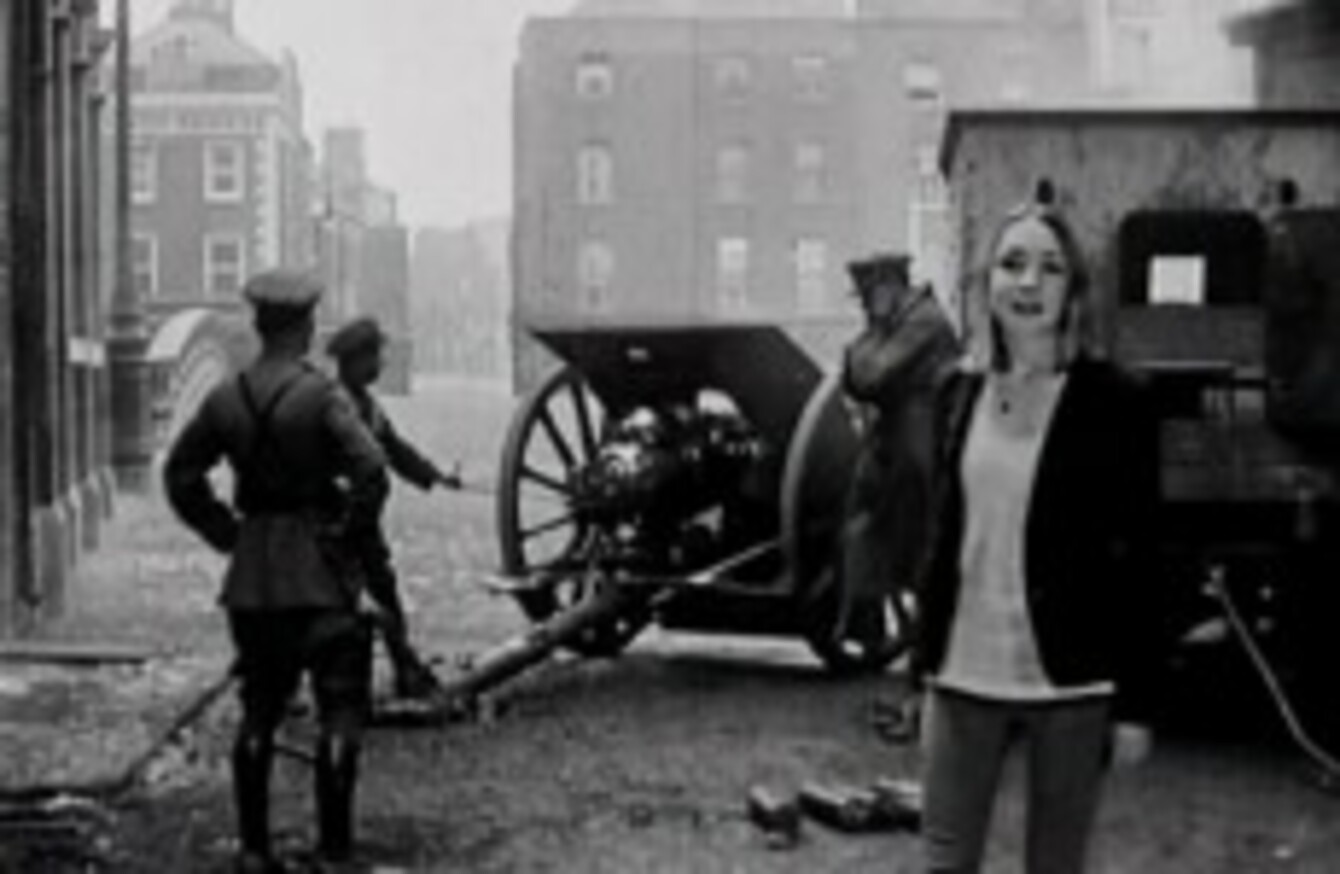 Image: Screengrab via YouTube.
Image: Screengrab via YouTube.
OSCAR-NOMINATED SAOIRSE Ronan has been digitally transported into a century of historic Irish films as the Irish Film Institute (IFI)  appeals for donations to preserve its film archive.
The Carlow actress has been digitally transported into some of the most iconic film footage in Irish history featuring the likes of Michael Collins and John F Kennedy as well as successful home made films such as Once and My Left Foot.
It's all part of the launch of the IFI's Film Archive Preservation Fund which is aiming to raise money to secure the development of a research centre at the National University of Ireland campus in Maynooth.
"Time is running out as our archive building in the historic IFI premises in Temple Bar has reached capacity. Critically, we cannot accept any more material, meaning that precious collections are in danger of being lost," said Kasandra O'Connell, head of the archive.
The fund hopes to raise as much as €300,000 by the spring of next year with donations accepted through the website or in person at the IFI in Temple Bar.
But before you do that check out Saoirse Ronan through the ages: