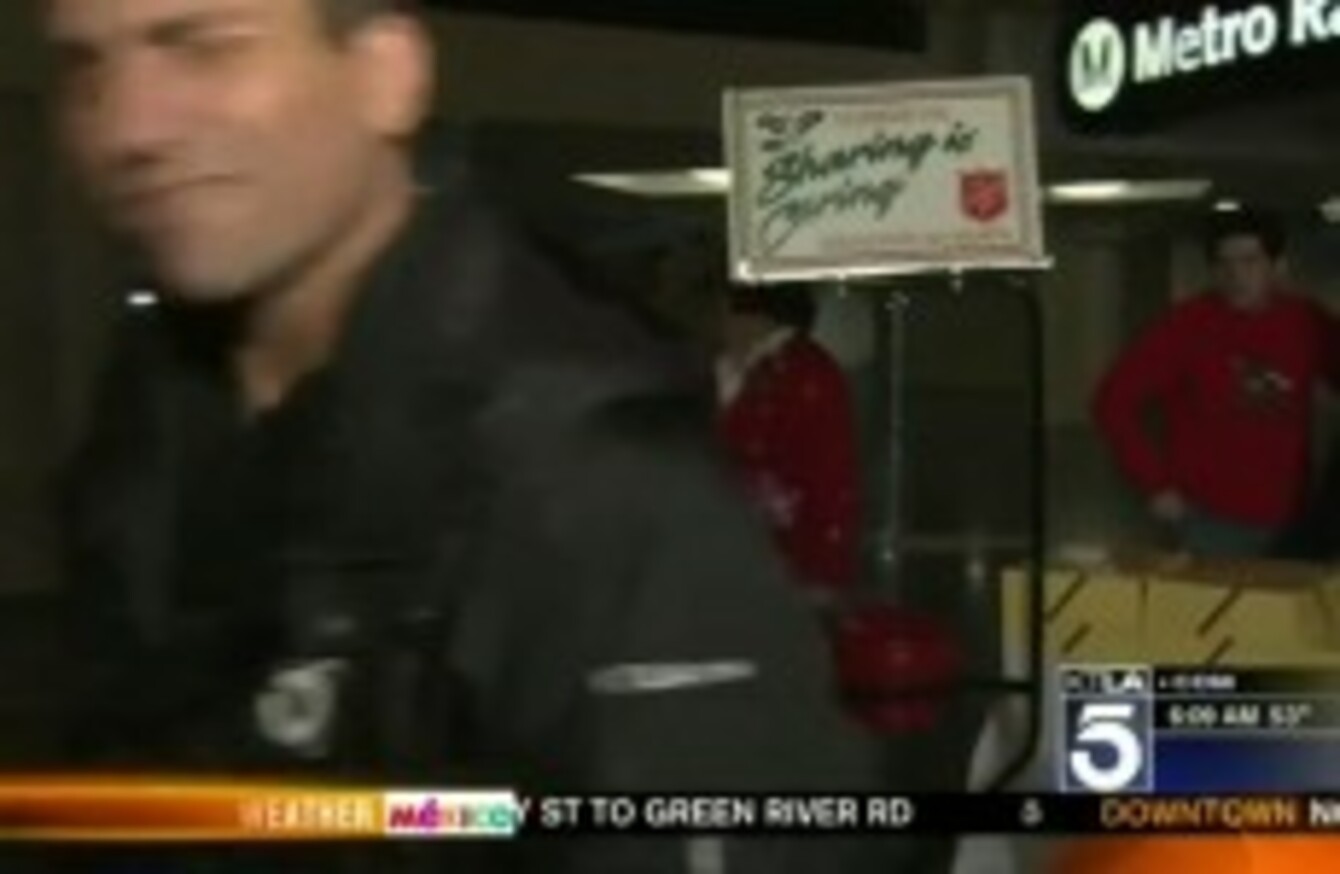 DiCarlo shows his stormy side
Image: YouTube
DiCarlo shows his stormy side
Image: YouTube
PITY THE POOR TV weatherman. Stuck in the studio in front of a blue screen all day – and then when you do get a chance to go outside, the producers mess it all up.
At least, that's what seems to have happened to chiselled LA forecaster Henry DiCarlo, who got so angry during a broadcast earlier this week that he stormed off camera live on air, saying:
I'm in the communications business, but there's so little communication.
It appears Henry was annoyed that producers at local TV station KTLA sent him out to do an interview – then pasted the usual weather graphics over his broadcast.
Watch his tantrum here:

(Video: Mdmbham)
According to the LA Times, DiCarlo later admitted that his outburst "wasn't a pretty sight" – but added: "You guys have seen much worse from me, so I didn't think I was that bad."
That said, he could probably take some lessons from this guy.