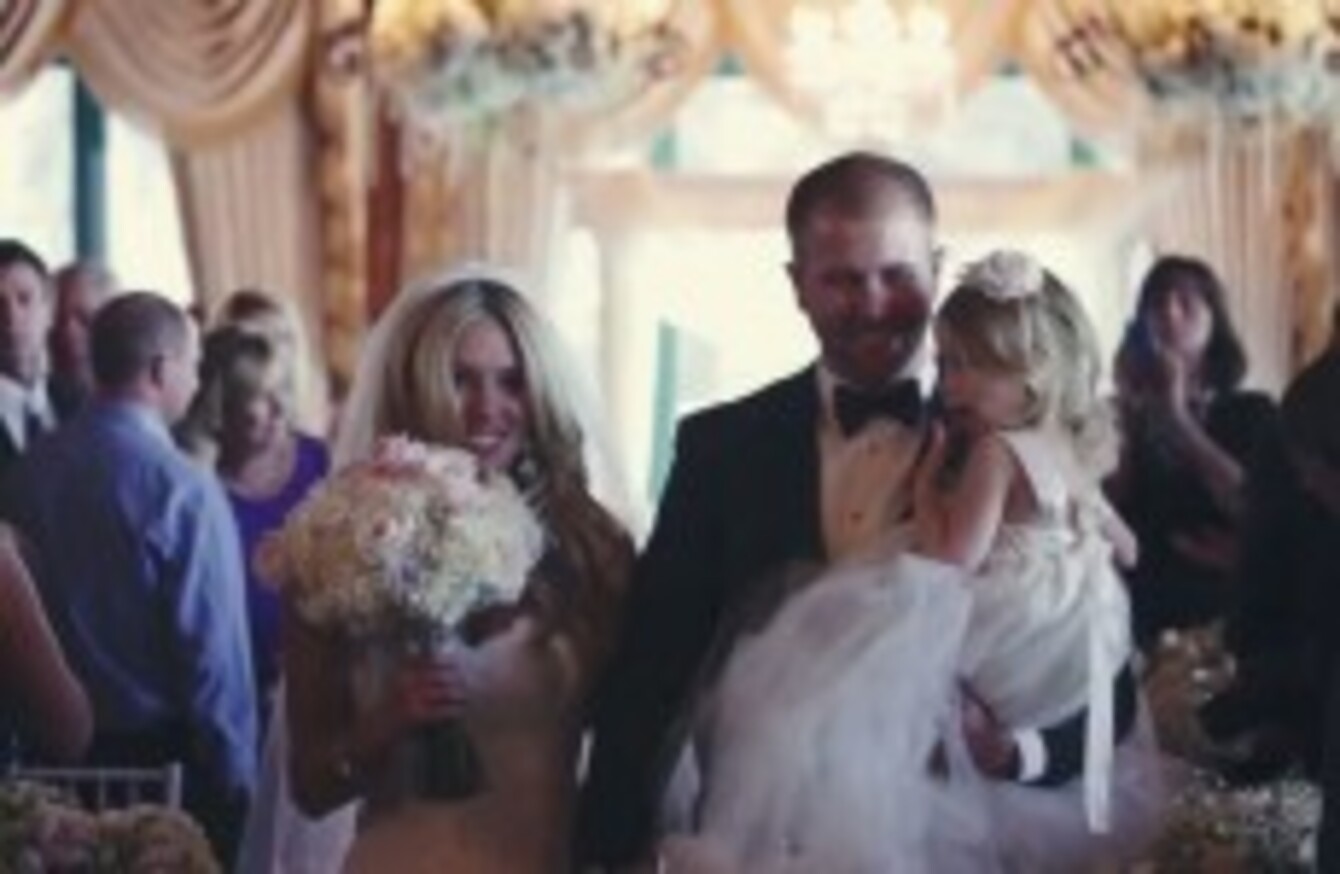 WHITNEY KAY AND Brian Scott got married in January last year, but their lovely wedding video is only starting to go viral this month.
While Scott's emotional vows to Kay are special enough, it's when he turns to Whitney's daughter from a previous marriage Brielle to read her own set of vows, that's the kicker.
Right in the feels.
NASCAR driver Scott asks if he can tell his stepdaughter something, before making grown men weep.
I promise to always hold your hand and skip with you down the street. I promise to read you stories at night, to always tuck you in real tight.I vow to show you how a man should treat a woman through my relationship with your mum.Most of all, I vow to care for you, protect you, and love you forever.
Not a dry eye in the house lads. Skip to four minutes in if you just want to check out the vows <3
Source: PenWeddings/YouTube