THE FIRST WEEK back after the Christmas holidays is always going to give you that special kind of fear.
And one seven-year-old girl in the US produced this official-looking note to her mam yesterday, in an audacious bid to get this week off school: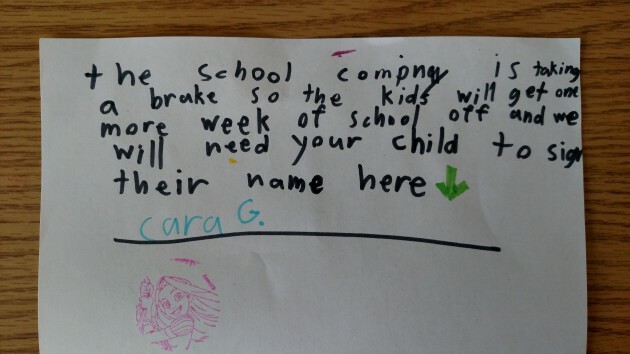 Imgur Imgur
Seems legit.
The letter "received" in the post on a Sunday, which wasn't the only reason you would have to doubt its authenticity. But the little trooper helpfully went and retrieved it from the letterbox, which explains why it wasn't even stamped and addressed.
Still, after her mam posted it to Imgur, she commented that she is well aware that her daughter is only going to get more savvy from here:
She's seven. With proper stationary and computer skills, years from now I'm in trouble.
Worth a try.