THIS WEEKEND PERHAPS you are enjoying some much needed relaxing at home and are thinking of lighting a few candles.
Scented candles might sound a bit fancy but we dare you to try one and not fall under their relaxing spell.
We've been having a nose around the internet and we've spotted a few scented candles whose smells are a bit unusual.
1. Bacon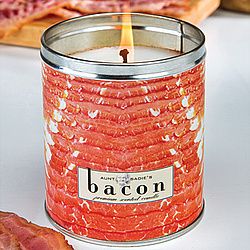 via Lighterside
We can't imagine why you'd find the scent of burning bacon a household essential but thankfully this bacon candle will let you fullfill that wish.
Imagine a Full Irish Breakfast candle that smelt like bacon, sausages, pudding and eggs. Gosh.
2. Pizza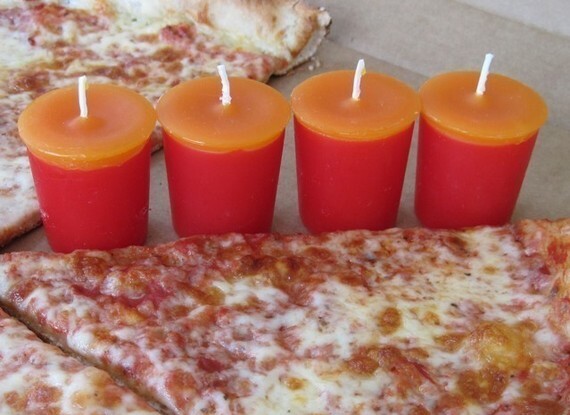 via Etsy
Yep, a pizza scented candle could be yours.
Etsy seller Jennifer is offering pizza scented candles telling us that if you want "the smell of pizza throughout the house for hours on end" then these are a must have.
Fair enough.
3. Urinal Cake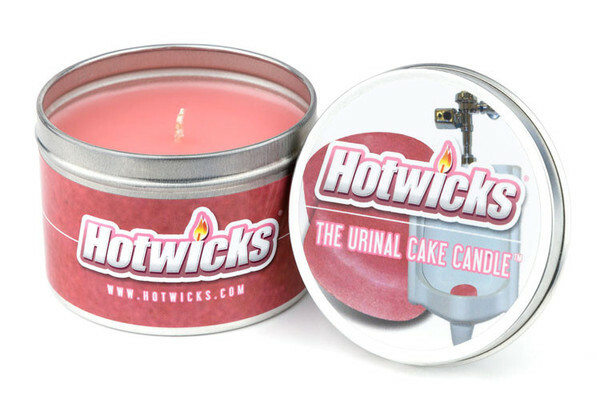 via Hotwicks
Tongue in cheek candle purveyors Hotwicks assure us on their site that this doesn't smell like pee but a urinal cake their founder has fond memories of.
Either way we're not sure we'd risk lighting this one up.
Shudder.
4. Hope, Dreams, Love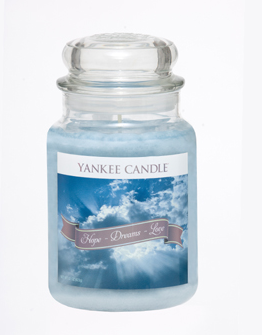 via Yankee Candle
Candle giant Yankee Candle make many a candle you'd be proud to light in your home but we just can't fathom what this might smell like and their website doesn't say.
Surely if you could bottle (as such) the smell of hope, dreams and love then you could probably buy it too and wouldn't need the candle?
We'll just have a nice vanilla one thanks.
5. Poo-shaped but chocolate scented
via Etsy
This Etsy seller is having a bit too much of a laugh.
Sure, they say that it's chocolate scented and only looks like poo but what if you bought this and it did in fact whiff of Number 2?
No thank you.
6. Man Town
via Yankee Candle
"Man candles" are a thing because men only like male friendly scents and nothing girly and other sexist nonsense like that.
Yankee Candle even get in on the act with their Man Candle series which includes Man Town which apparently smells like a "man cave" with a "masculine blend of spices, woods and musk".
Ah here.
7. Beer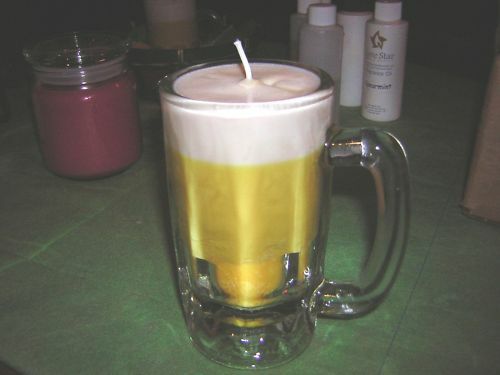 via Ebay
In other "man candle" offerings we have this beer scented one on eBay which both looks like a beer and smells like one.
As they say (All in caps) on the page: SMELLS LIKE HAVING A COOL ONE RIGHT HERE
Alright, no need to shout.
8.  Strippers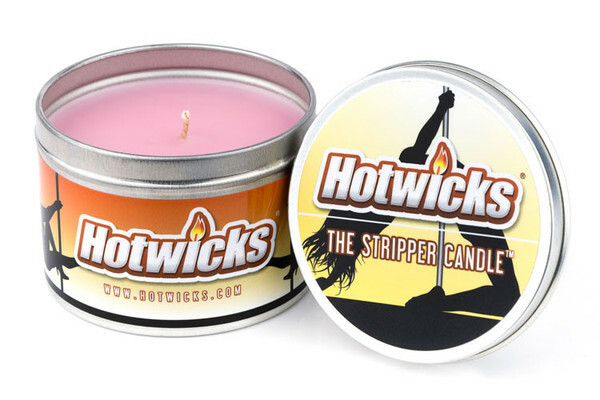 via Hotwicks
Hotwicks outdo themselves with this faintly offensive number which they say mimics the particular stripper musk.
Apparently that means it smells like:
the perfume counter at your local department store times a thousand… plus some baby powder.
Lovely.
9. Bacon, Lettuce, Tomato, Baked Bread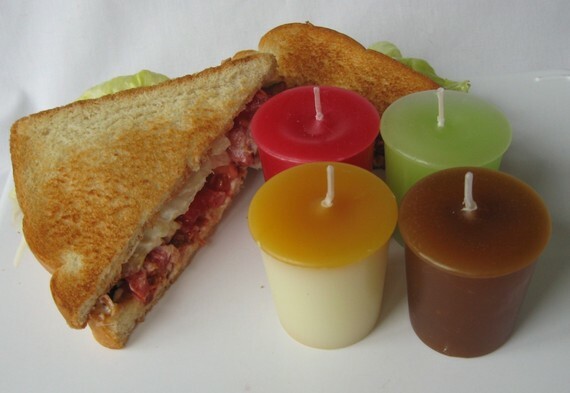 via Etsy
The bacon candle we mentioned above may not be enough to impress you but thankfully you can purchase this set of candles that have bacon, lettuce, tomato and baked bread as their scents.
We're not sure if the effect is diminished if you cherry pick which ones to light but this remains a particularly odd combination.
10. Ice cream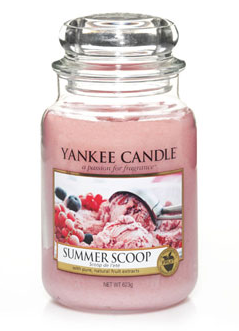 via Yankee Candle
Yankee Candle reckon their new Summer Scoop candle will bring back "Delicious memories of creamy, homemade strawberry ice cream on a hot summer day"
We just can't picture this one to be honest.
11. Fart candle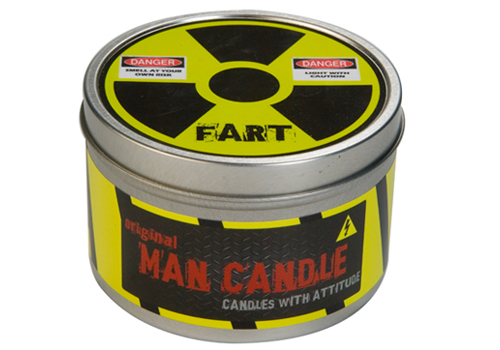 via Perpetual Kid
Nothing says sophistication more than a candle that actually smells like farts.
Truly.
12. Newsprint
via Refinery29
If the very specific whiff of how newspaper smells is something that you enjoy then you might want to hunt down this New York Times scented candle that was issued in 2011.
We just hope it doesn't leave black ink all over your fingers when you pick it up.
Feel free to share you scented candle stories below.