WELCOME TO THE Weird Wide Web – where we take a look at some of the internet's best offerings in social media, tech, science and weird news.
Impersonal shopper
If you don't trust your own instincts when it comes to buying clothes for yourself, and don't want to develop your self-esteem, Brazilian retailer C&A have come to your rescue: they are now displaying the number Facebook 'likes' an item has received on the hanger.
Published by cea
Space, the final (infrastructure) frontier
A new report has recommended that a spaceport – which would allow tourists to be sent into outer space – be built in the UK.
The report, Space: Britain's New Infrastructure Frontier, has even suggested sites in Northern Ireland to be considered among the list of possible locations in order to take advantage of the world's burgeoning commercial space tourism industry.
The proposed spaceport could be similar to Spaceport America in Upham, New Mexico, built by Bill Richardson and Virgin Galactic founder Richard Branson (below). Picture by: Susan Montoya Bryan/AP/Press Association Images
Full edit history
New York University student Kate Tibbitts has painstakingly complied three years of edit history in a single Wikipedia page – and presented it all in a neat visualisation. To use: move the slider to view edits, hover cursor over text to read - click here to view.
Ticket to ride
Why should beautiful people have to pay for things?
This is the  sentiment behind website MissTravel.com, which advertises itself as "a travel dating for generous and attractive people" (the "generous" ones generally being male and the "attractive" ones female, oddly enough).
The man behind the site, Brandon Wade, says the site is dedicated to "niche dating". We say there's no such things as a free lunch (or a free stay in a luxury hotel, or free 1st class plane tickets, or…)
Lead, don't follow
Twitter has become the first social networking site to adopt a Do Not Track privacy option, which will stop the company from collecting page-visit information for users who don't wish their data to be saved.
Until now, Twitter – like other social networks – has tracked users' online behaviour through sites that feature Twitter 'follow' buttons. The new privacy feature means that users now have the option to request that this tracking be turned off, and that this request will be honoured.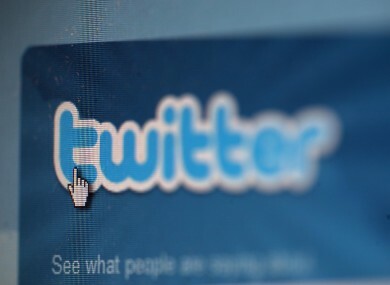 Image: Martin Keene/PA Wire/Press Association Images
Frame manipulation
If you long to take excellent, ultra slow-motion footage but don't have tens of thousands of euro to spend on high-end equipment, you might want to consider Twixtor – a plugin that works with most major film editing suites.
Buzzfeed reports, that Twixtor works with video from any camera, and and re-render normal video recorded at 24 – 60 frames per second, into 100, 500, 1000, or even 10,000 frame-per-second super-slow-motion.
Uploaded by Rishi Kaneria
Better, faster, stronger
Google has introduced a new search function called Knowledge Graph, which it says will help users to discover new information quickly and easily because it will understand the context involved in a search request.
Knowledge Graph, which is being rolled out over the next few weeks, will see the site's algorithms act in a "more human" way – and return content that goes beyond the typical list of links currently given in searches.
Published by Google